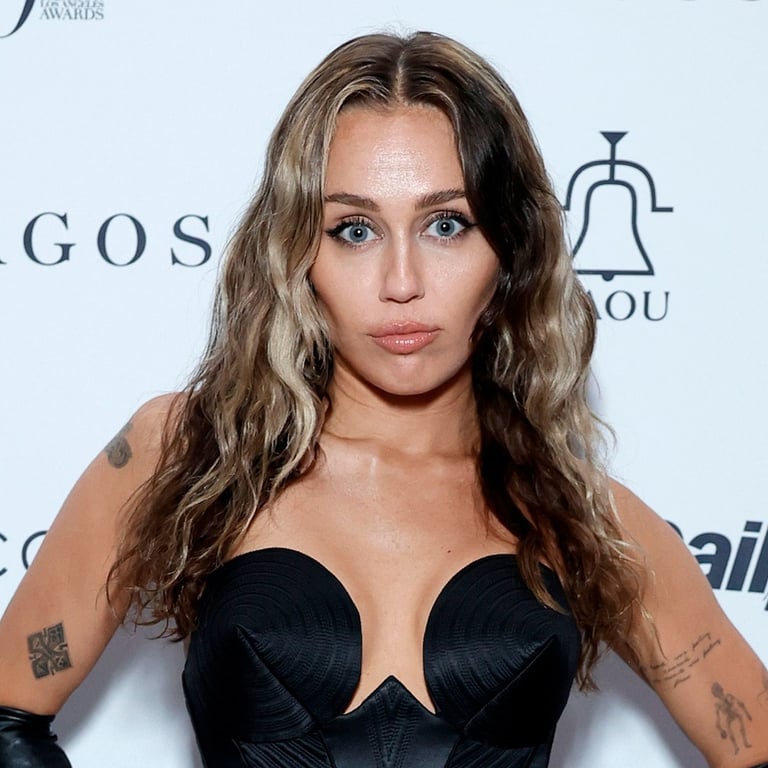 Title: Miley Cyrus Opens Up About Struggles with Identity and Past Relationships
In a recent interview with Howard Stern, pop star Miley Cyrus candidly shared her personal journey of self-discovery following the conclusion of the hit Disney Channel series, Hannah Montana, in 2011. The young starlet, who rose to fame playing the iconic character, expressed the challenging psychological impact of transitioning from playing someone else to being her true self.
Cyrus reflected on how the audience's attachment to her Hannah Montana persona profoundly affected her self-worth and sense of identity. She revealed that she often felt valued only when she transformed into the character, leading to significant psychological challenges. The pressure to conform and act contrary to her true self at a young age was a constant struggle for the artist.
During the interview, Cyrus also reminisced about her early experiences in the spotlight, including meeting her first boyfriend, Nick Jonas, at a charity event in 2006 when they were both just 13 years old. The singer described it as love at first sight, and they quickly became a couple. However, their relationship was not without its difficulties, and the intense emotional impact of their breakup left Cyrus in tears for an entire month.
Despite the challenges they faced, Cyrus emphasized that she and Jonas still care for each other. Their relationship served as an inspiration for her breakup anthem, "7 Things," with Cyrus even wearing a necklace he gave her in the music video, a symbol of their past connection.
Interestingly, the former flames briefly reconnected in 2009 to collaborate on The Jonas Brothers' emotional ballad, "Before the Storm," reminding fans of the lingering feelings they shared.
Overall, Miley Cyrus's revelations shed light on the struggles she faced in navigating her personal identity and past relationships. The artist's openness about her journey serves as an inspiration for others grappling with similar challenges, reminding them that the path to self-discovery is not always easy but one that ultimately leads to growth and empowerment.