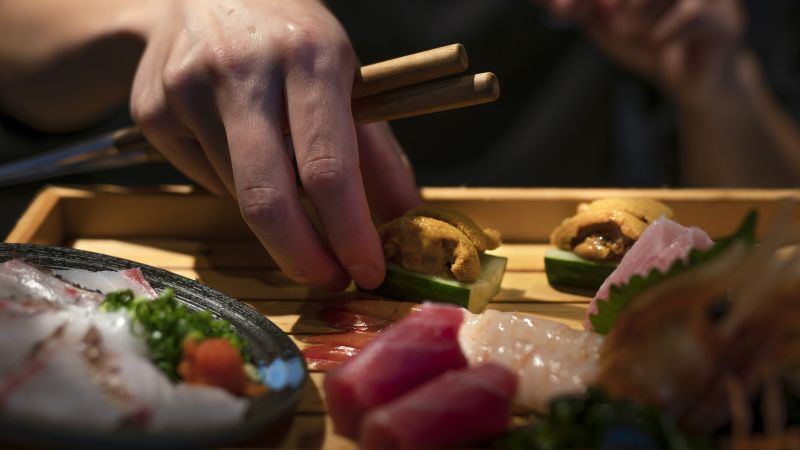 Title: Japan Releases Treated Radioactive Wastewater, Sparking Backlash from China
In a controversial move, Japan has released over 1 million metric tons of treated radioactive wastewater from the damaged Fukushima nuclear plant into the sea, causing a strong backlash from neighboring China. The decision has resulted in China imposing a ban on all seafood imports from Japan, which has also led to Hong Kong banning aquatic product imports from 10 Japanese regions.
Anger and frustration have spread across Chinese social media platforms, as netizens call for a boycott of all Japanese products. However, Japanese restaurants in Hong Kong are experiencing a bustling business, as customers prioritize the dining experience and exceptional hospitality over concerns regarding the origin of their food.
The ban imposed by China is expected to negatively impact not only the Japanese fishing industry but also seafood exports to China, which amounted to nearly $1 billion in 2022. Critics argue that the ban is based on hype and double standards, as the treated wastewater from Fukushima is believed to pose minimal risk.
Interestingly, the ban may have limited effect on Japanese trade, as seafood exports accounted for only 0.3% of the country's total goods exports in 2022. Chefs and restaurateurs in Hong Kong have already taken proactive measures by diversifying their supply chains to source seafood from other regions not covered by the ban.
Despite the controversy surrounding Japan's decision, customers in Hong Kong and China are still enjoying Japanese cuisine without major concerns. The allure of authentic flavors and culinary artistry continues to draw diners, with many willing to embrace Japanese delicacies despite the ongoing debate.
As the situation unfolds, both Japan and China face challenges in finding common ground amidst differing perspectives on the risks posed by the treated radioactive wastewater. While Japan aims to reassure the international community about the safety measures taken, China remains steadfast in protecting its citizens' interests.
The fallout from this episode serves as a reminder of the delicate balance between trade and public health concerns, highlighting the extent of complexities surrounding international relations. Only time will tell how these tensions will be resolved and what the implications will be for the future of Japanese seafood exports and the overall relationship between Japan and China.