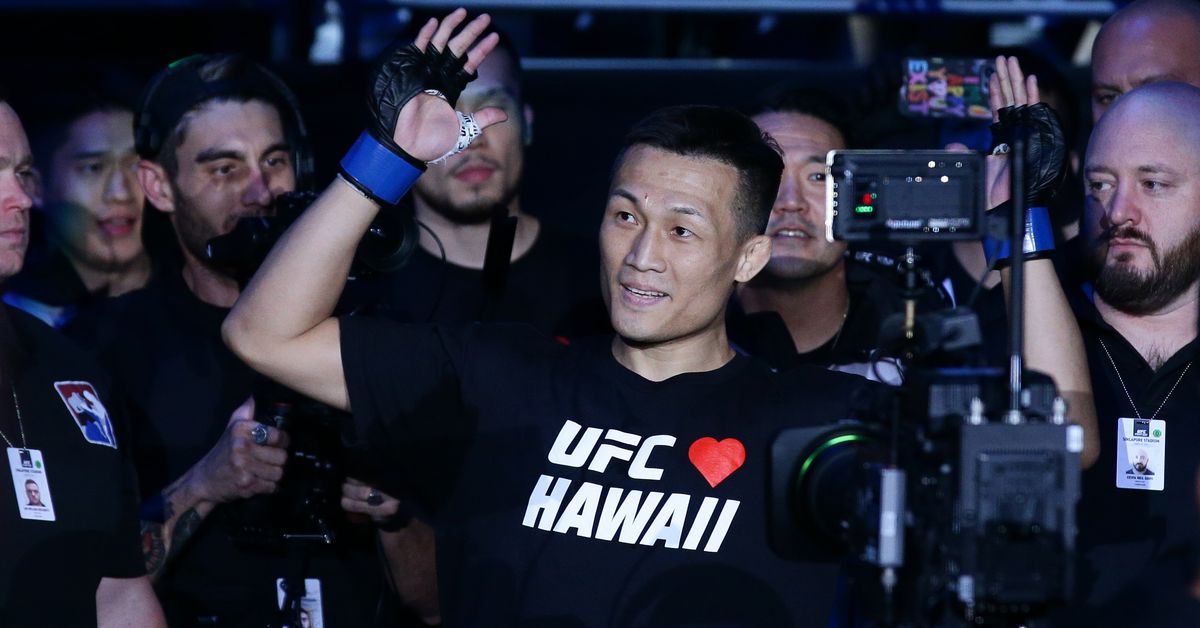 Title: MMA Legend "The Korean Zombie" Chan Sung Jung Retires Following Crushing Defeat by Max Holloway
In a heart-wrenching turn of events, MMA veteran Chan Sung Jung, famously known as "The Korean Zombie," has announced his retirement from the sport after a devastating knockout loss to Max Holloway at UFC Singapore. The 34-year-old fighter has had an illustrious and action-packed career spanning over 16 years.
Jung, a fan-favorite known for his relentless fighting style, has left his mark on the MMA world and will be remembered as one of the most exciting fighters of his generation. Throughout his career, Jung has gained a reputation for thrilling and chaotic bouts that have kept fans on the edge of their seats.
News of Jung's retirement has sent shockwaves throughout the MMA community, prompting fighters and fans alike to pay their respects. Fellow UFC superstar Conor McGregor and former flyweight champion Demetrious Johnson took to social media to express their admiration for Jung's contributions to the sport. McGregor tweeted, "Respect to Jung for always putting on a show. True warrior!" while Johnson praised Jung's "crazy work ethic and fearless style."
Social media platforms have been flooded with messages from both fighters and fans, recounting their favorite Jung moments and praising his exceptional career. Many expressed their admiration for his exciting fighting style and his ability to captivate audiences with his unwavering determination and skill.
As Jung exits the octagon for the final time, the UFC has paid tribute to his incredible journey by highlighting his numerous achievements. Despite falling short in his ultimate quest for a UFC championship, his performances will be etched in MMA history. From his epic battles with Leonard Garcia to his legendary comeback knockout against Mark Hominick, Jung has left an indelible impact on the sport.
With his retirement, Jung's legacy will continue to inspire up-and-coming fighters to push their limits and embrace the thrill of the sport. The Korean Zombie's departure leaves a void in the MMA world, but his passion and resilience will forever resonate within the hearts of fans and fellow fighters.
In the ever-evolving world of mixed martial arts, "The Korean Zombie" Chan Sung Jung immortalizes himself as a true warrior, an uncompromising fighter who fearlessly entertained audiences throughout his remarkable career. His retirement marks the end of a chapter, but it paves the way for a new generation to carry his legacy forward.