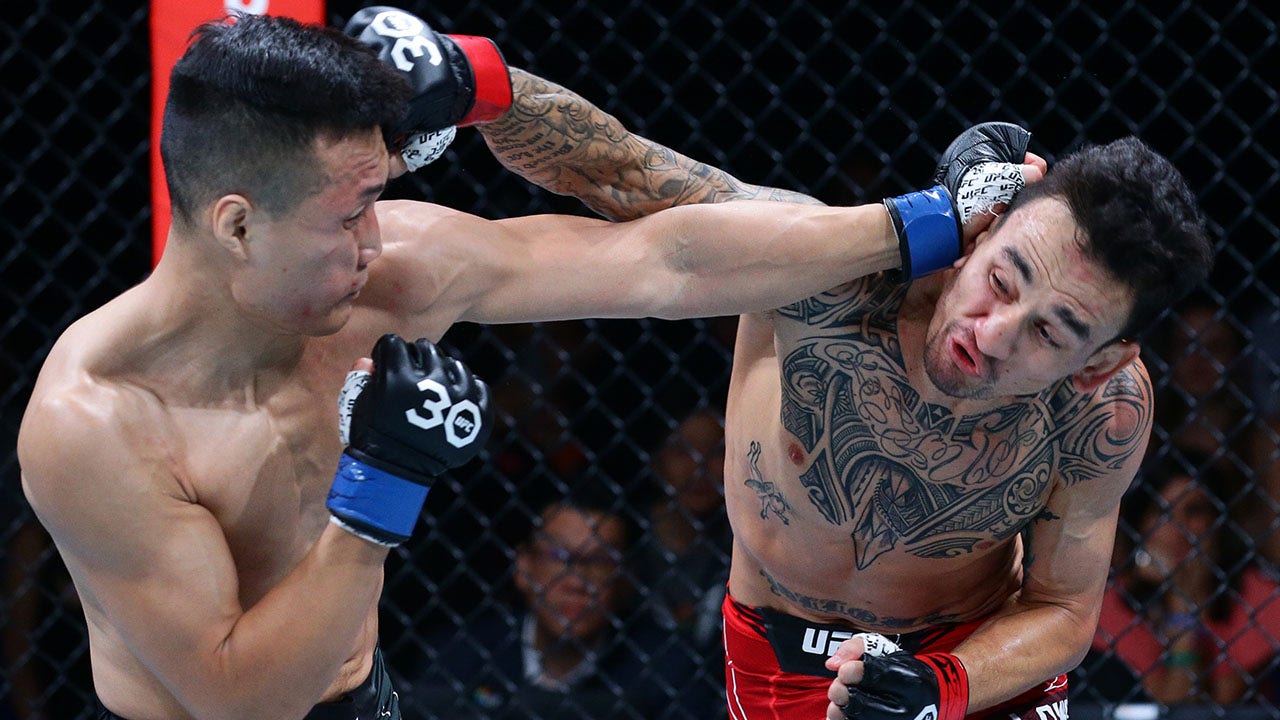 Title: Max Holloway's Fight-Stopping Knockout at UFC Fight Night in Singapore: Dedicates Victory as Fires Rage in Hawaii
Max Holloway, the famous featherweight fighter, delivered a spectacular knockout in the main event of UFC Fight Night in Singapore, leaving fans in awe. This victory marked Holloway's 25th win in his career and further boosted his momentum after consecutive losses to Alexander Volkanovski.
Holloway's determination and skill were on full display as he dominated his opponent and secured the fight-stopping knockout. With his impressive win, Holloway showcased why he remains a formidable force in the UFC featherweight division, continuing to reign as a fan favorite.
In an emotional post-fight interview, Holloway dedicated his victory to those affected by the devastating wildfires in his home state of Hawaii. This heartfelt gesture touched the hearts of fans around the world, as they witnessed the compassion and empathy that Holloway holds for his community.
While Holloway celebrated his triumph, another notable figure in the featherweight world, Korean Zombie, Chan Sung Jung, made an unexpected announcement. Following his loss to Holloway, the Korean Zombie decided to retire from professional fighting. He finishes his career with a record of 17 wins and 8 losses, including six memorable knockouts.
Despite his retirement, the Korean Zombie will always be remembered for his incredible contribution to the sport. Notably, he holds the record for the fastest win in UFC featherweight history, achieving a remarkable 7-second victory over Mark Hominick.
As the UFC community reflects on the exciting main event and the retirement announcement, fans eagerly anticipate Max Holloway's next moves. Will he continue his winning streak and reclaim the featherweight championship belt? Only time will tell.
Press Stories will continue to provide updates on Max Holloway's inspiring journey, as he strives to make his mark in the UFC featherweight division once again. Stay tuned for more thrilling moments and captivating stories from the world of combat sports.