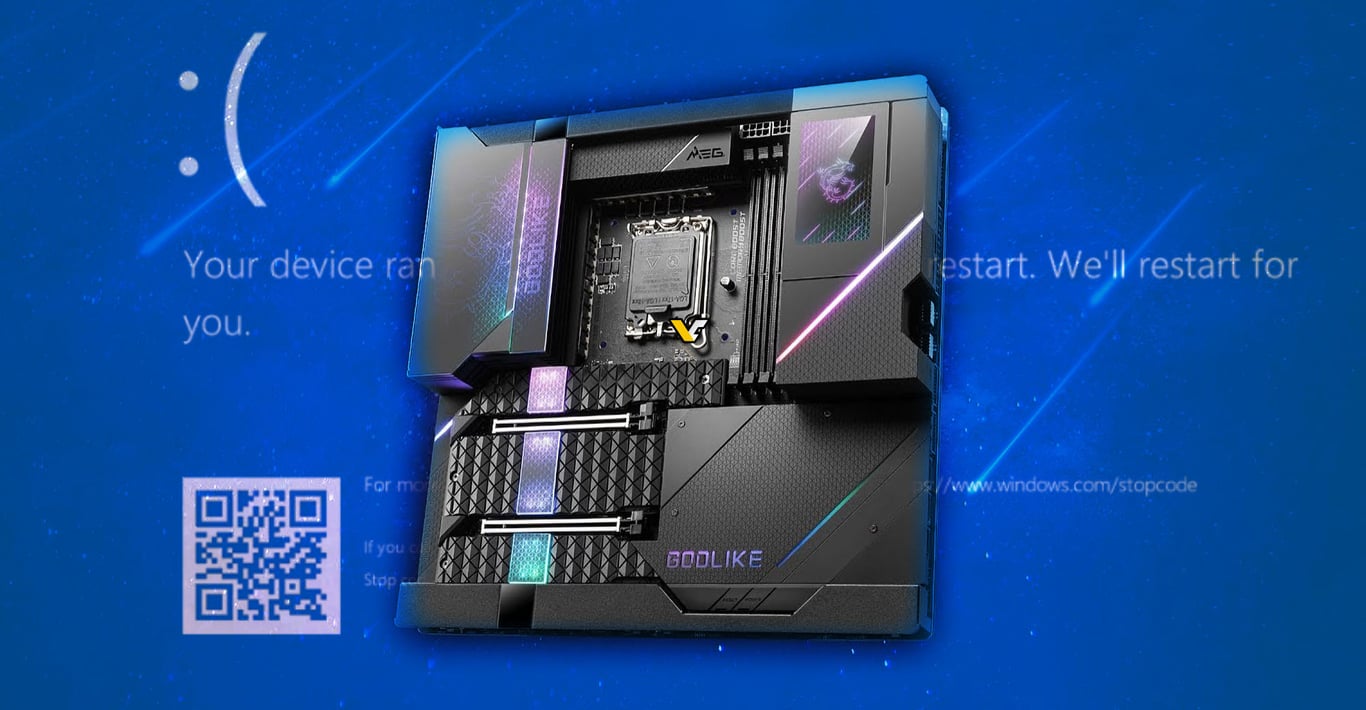 MSI Motherboards Face BSOD Issues After Latest Windows Update
In a recent update from Microsoft, users are reporting a slew of Blue Screen of Death (BSOD) occurrences on their MSI motherboards. This update, known as KB5022951, has been linked to the random appearance of the dreaded blue screen. The BSOD displays an "UNSUPPORTED_PROCESSOR" message, leaving many users frustrated and seeking answers.
The issue seems to be limited to MSI motherboards with Intel 600 and 700 chipsets that have undergone a BIOS update for Intel's upcoming 14th Gen Core Raptor Lake Refresh CPUs. The root cause of the problem is still unknown, but industry experts suspect there may be a potential connection to next-generation CPU compatibility.
Both Microsoft and MSI are actively working to resolve the problem. MSI is conducting a thorough investigation into the matter and has assured users that updates on their progress will be provided. In the meantime, Microsoft is actively trying to find a solution to the BSOD issue.
To mitigate the problem while awaiting a permanent fix, users have been advised to allow Windows to automatically uninstall KB5029351, which should restore normal functioning. However, in some cases, the automatic rollback may not occur. In such instances, users are encouraged to revert the BIOS to the previous version and manually uninstall KB5029351.
To assist users with reverting the BIOS, MSI has provided a helpful video link that provides step-by-step instructions. While it is recommended to wait for the automatic rollback, users can choose to revert the BIOS for added stability if necessary.
The BSOD issues on MSI motherboards caused by the latest Windows update have left many users frustrated and seeking answers. With both Microsoft and MSI actively working on a solution, it is hoped that a fix will be rolled out soon to address this compatibility issue. In the meantime, users are urged to follow the given instructions and stay tuned for further updates from MSI.