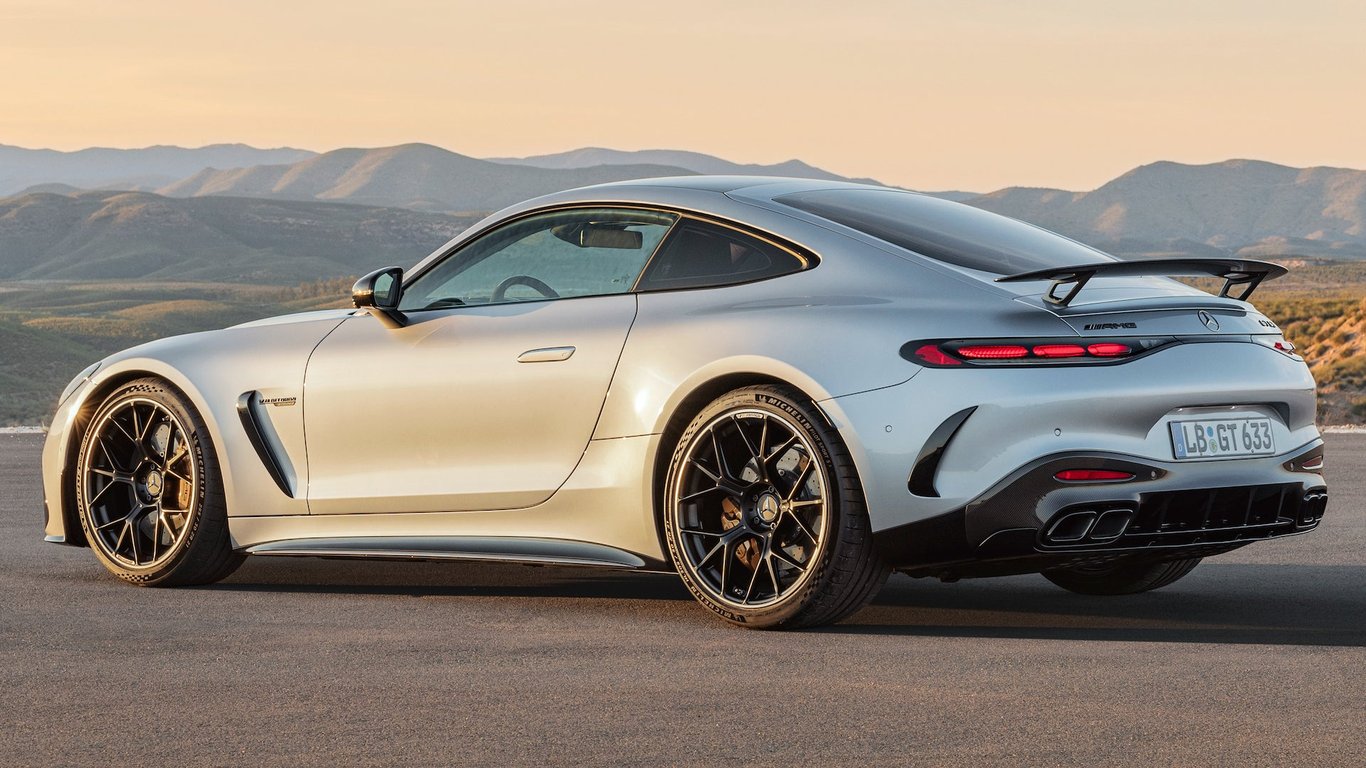 Mercedes-AMG has just unveiled the 2024 Mercedes-AMG GT, the latest addition to its renowned line of tourers. This new GT still boasts a hand-built turbo V8 engine and retains the exceptional qualities that have made it a favorite among car enthusiasts.
One of the key updates in the second-generation AMG GT is its new body structure, which incorporates a combination of aluminum, magnesium, steel, and composites strategically placed for optimal performance. This innovative structure not only provides more luggage space but also offers the option for two-plus-two seating, making it a versatile choice for drivers.
The AMG GT has also received upgrades to its suspension, featuring a multilink front and rear coil suspension with forged aluminum rigid components, hydraulic roll control, and adaptive damping. To accommodate the long nose of the GT, Mercedes-AMG has introduced a front-axle lift system, allowing drivers to navigate challenging terrains with ease.
Under the hood, the 4.0-liter, twin-turbo V8 engine has been enhanced with a new oil pan, relocated intercooler, and improved cylinder heads and emissions equipment. In the case of the GT 63 model, this powertrain churns out an impressive 577 horsepower and 590 lb-ft of torque. Power is distributed through a rear-biased all-wheel-drive system with an electronically controlled limited-slip differential.
The performance of the new GT is truly remarkable, as it can accelerate from zero to 60 mph in just 3.1 seconds and has a top speed of 196 mph (electronically limited). Inside the cabin, drivers can enjoy various configurations, generous Nappa leather, a heated flat-bottomed steering wheel, ambient lighting, and seats with ventilated backrests. Additionally, an optional massage function is available for added comfort.
The GT also boasts advanced technological features, including the ability to log and display its own telemetry on a 12.3-inch digital gauge cluster. With the optional head-up display, drivers can access lap times, sector times, and virtual driving instruction. The GT is equipped with capacitive touch controls for changing driving modes and an 11.9-inch touchscreen for various functions.
While the 2024 Mercedes-AMG GT will include advanced driver-assistance systems (ADAS) and safety technologies, it will not be equipped with Level 3 hands-free driving assists. The highly-anticipated GT is set to hit the market in the first half of next year, and its release is expected to pave the way for even higher-performing models in the future.
Overall, the latest Mercedes-AMG GT promises an exhilarating driving experience with its powerful engine, cutting-edge technology, and luxurious interior. Drivers can look forward to a tourer that combines performance and functionality seamlessly.