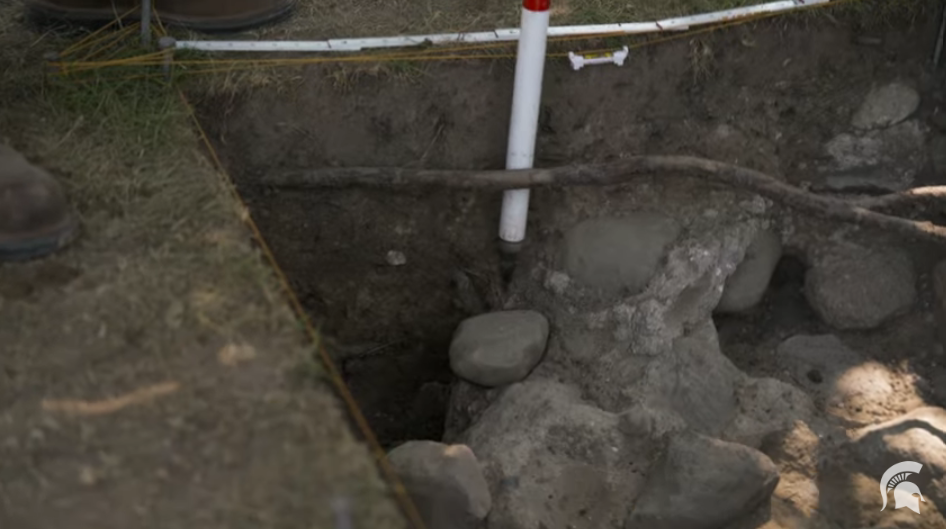 Title: Michigan State University Uncovers Historic Observatory During Hammock Pole Installation
Construction crews at Michigan State University made an unexpected discovery while attempting to install hammock poles near one of the dorms. The crew struck a hard surface, prompting further investigation by the university. As it turns out, the site holds remnants of an old observatory with a rich historical background.
Upon researching old records, MSU uncovered that the site was the location of an astronomy observatory built in 1881. This finding led PhD student Ben Akey, who also works as a campus archaeologist, to lead a team to survey the area. After careful excavation, they successfully unearthed a portion of the observatory's foundation.
Excitement continues to build around this remarkable find as plans are developed to utilize the excavation site for MSU undergraduates next summer. This opportunity will provide valuable hands-on experience in the field of archaeology for the students, solidifying their practical knowledge and skills.
A ground-penetrating radar survey has confirmed that the majority of the observatory's foundation remains intact. This reaffirms the historical significance of the site and opens doors for further exploration and research.
The original observatory was constructed by Professor Rolla Carpenter in response to the university's acquisition of its first telescope. It played a crucial role in advancing the study of astronomy during its time. Now, its remains offer present-day students a unique opportunity for fieldwork experience without the need for expensive overseas trips, bringing history to life right on campus.
It is worth noting that MSU already boasts a more recent observatory, built in 1969, which is still actively used by the university's students. The addition of this newly discovered observatory site adds depth and lends itself as an educational and research resource for aspiring astronomers and archaeologists alike.
As Michigan State University unveils this hidden gem, it not only showcases its commitment to preserving historical artifacts but also offers its students an exceptional chance to delve into the past. The discovery of the observatory illuminates the rich history that lies beneath the bustling campus, inviting future generations to explore the mysteries and wonders of the universe.