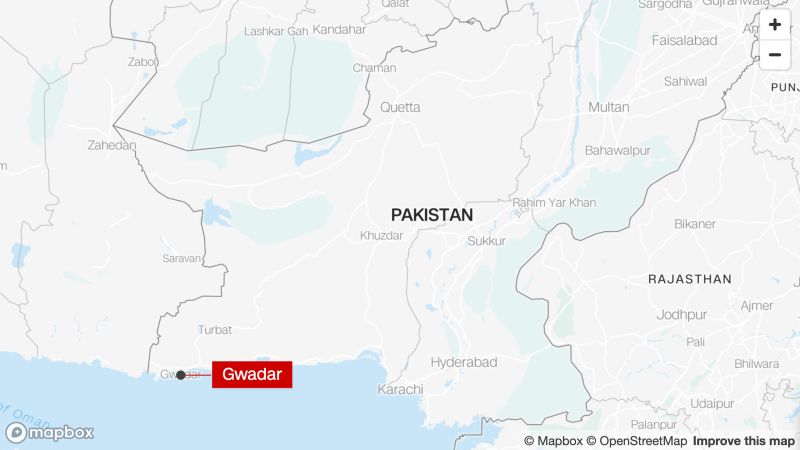 Title: Pakistan's Military Thwarts Attack on Chinese Engineers in Balochistan, Two Militants Killed
In a recent development, Pakistan's military successfully thwarted an attack on Chinese engineers in the province of Balochistan. The attack, orchestrated by the Baloch Liberation Army, a militant separatist group, aimed to harm Chinese workers involved in various projects in the region. Fortunately, due to the swift response of the security forces, the Chinese workers remained unharmed, while two militants lost their lives.
Confirming the incident, Pakistan's armed forces reported the deaths of the two militants involved in an exchange of fire with security personnel. Three other militants sustained injuries during the operation. Consequently, security forces have cordoned off the area and initiated a thorough search operation to ensure the safety of both Chinese workers and local residents.
China, a close ally of Pakistan, expressed strong condemnation of the attack and urged authorities to bring the perpetrators to justice. Furthermore, the Chinese government emphasized its commitment to collaborate with Pakistan in preventing and responding to acts of terrorism. The incident is not expected to undermine the friendship between China and Pakistan or hinder the progress of the China-Pakistan Economic Corridor (CPEC), an ambitious project aimed at enhancing connectivity and driving economic growth in the region.
The province of Balochistan, Pakistan's largest but least populated region, is of utmost strategic importance due to its key location, housing the Gwadar port—a vital link in the CPEC. Recognizing the significance of the project, China has been providing substantial military and economic support to Pakistan.
This attack on Chinese nationals is not the first of its kind. In April 2022, three teachers from China and a driver fell victim to a suspected suicide bombing near the University of Karachi's Confucius Institute. Similarly, in July 2021, a major attack on Chinese engineers in northern Pakistan resulted in the tragic deaths of over a dozen individuals.
These incidents have raised concerns for China regarding the safety of its citizens and interests in Pakistan. Consequently, both countries are expected to strengthen security measures and collaboration to ensure the protection of Chinese personnel and projects within Pakistan's borders.
As investigations into the recent attack continue, it remains crucial for Pakistan and China to work closely together to eliminate the threat of terrorism and foster a secure environment for the successful completion of the CPEC and other joint ventures.