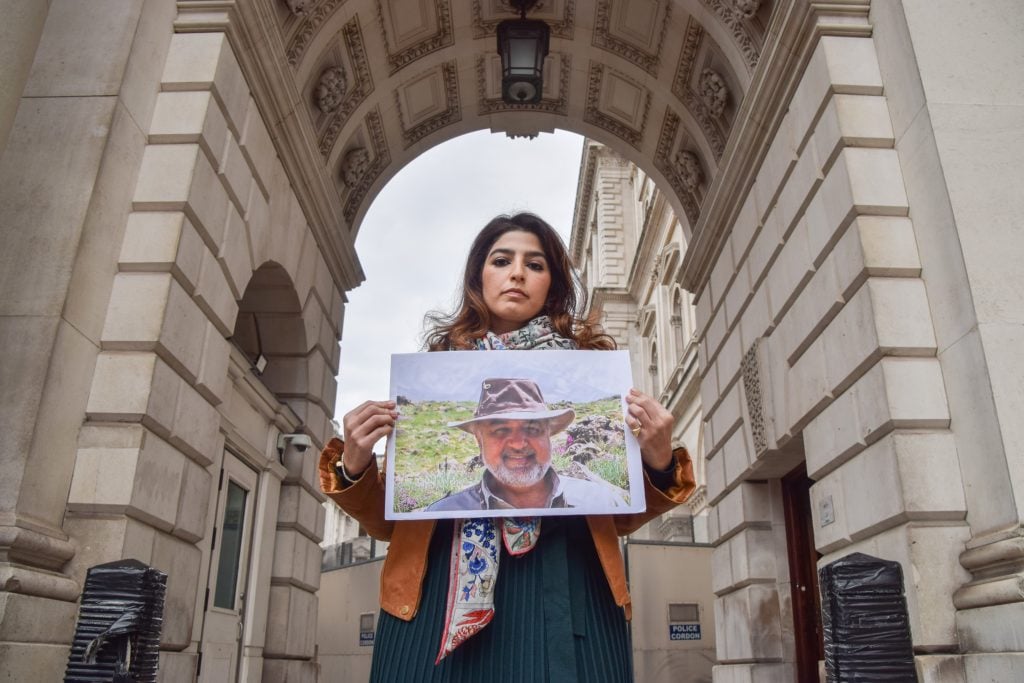 Title: United States and Iran Agree on Prisoner Release and Asset Transfer
In a significant development, the United States and Iran have reached a tentative agreement that could potentially result in the release of five detained Americans in Iran and an undisclosed number of Iranians imprisoned in the U.S. The deal involves the transfer of billions of dollars in frozen Iranian assets from South Korean banks to Qatar.
Under this agreement, the frozen assets of Iran in South Korean banks will be converted from the local currency to euros and sent to Qatar. These funds will be held in restricted accounts and utilized exclusively for humanitarian goods, in compliance with American sanctions. The timing and precise details of the prisoner release and money transfer are yet to be determined, but officials anticipate finalizing the agreement by mid- to late-September.
To facilitate the process and adhere to Iran's preference for euros or U.S. dollars, the transfers are being executed discreetly through third-country banks. This approach is aimed at avoiding direct involvement with the U.S. financial system.
While three of the five detained Iranian-Americans have been identified by the authorities, the identities of the remaining two individuals remain undisclosed to the public. The release of these detainees signifies a step towards justice, offering hope for their eventual return to their loved ones.
This agreement comes at a critical juncture due to the adverse economic impact of years of American sanctions on Iran. The release of the frozen assets could potentially provide a much-needed boost to Iran's struggling economy.
However, critics argue that the money transfer resembles a ransom payment and may inadvertently encourage Iran to continue taking prisoners. They express concerns that this could undermine efforts to promote lasting peace and stability in the region.
It is important to note that this agreement solely pertains to the release of detainees and the asset transfer. There is currently no indication that Iranian prisoners held in the U.S. will be released as part of this accord.
Despite this momentary diplomatic breakthrough, tensions between Iran and the United States continue to simmer. Recent attacks and ship seizures in the Middle East, attributed to Iran, have heightened concerns. Consequently, the U.S. administration under President Joe Biden is deliberating the deployment of troops to safeguard commercial ships navigating the Strait of Hormuz.
As events unfold, the broader geopolitical dynamics between Iran and the U.S. remain unpredictable. The outcome of ongoing negotiations to reinstate the 2015 nuclear deal will likely influence future developments between the two nations.
In conclusion, the potential release of detained individuals and the transfer of frozen assets mark a significant development in the United States' relationship with Iran. The outcome of this agreement could have far-reaching implications for both countries' diplomatic ties and the wider geopolitical landscape.