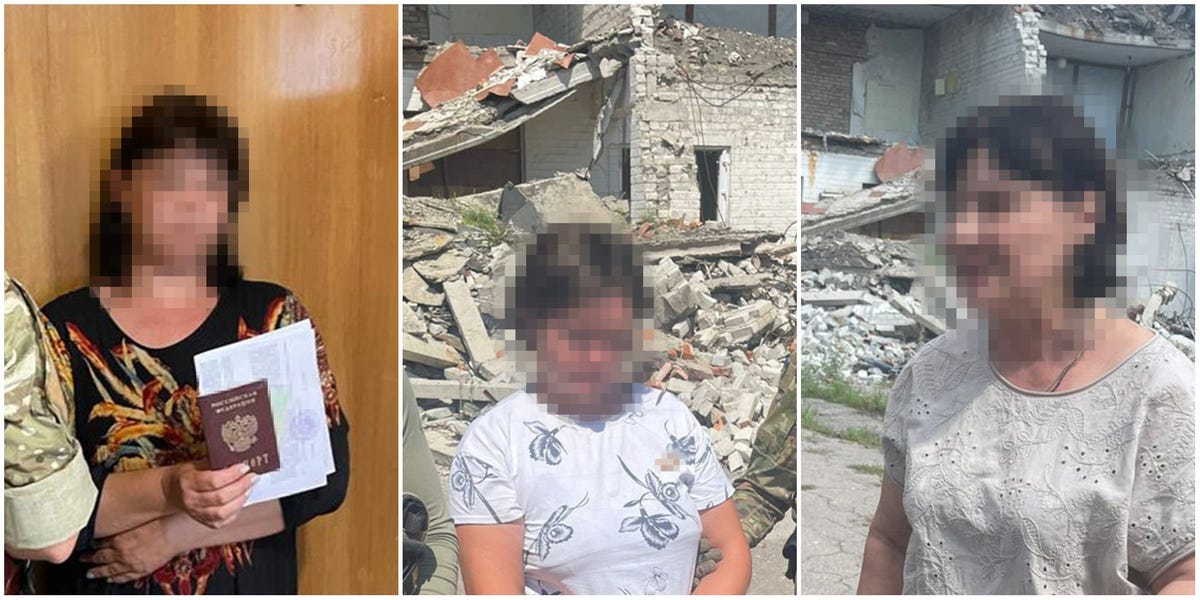 Title: Ukraine Uncovers Female Spy Ring Aiding Russian Invasion
In a recent development, Ukraine's security agency has uncovered a spy ring involved in passing vital military information to Russia. This covert group, composed entirely of female spies, is alleged to have played a significant role in aiding Russia's invasion by providing military intelligence.
According to Ukrainian officials, these all-female spies are accused of feeding Russia with crucial information on Ukrainian troop movements. These spies were reportedly recruited by Russia before last year's invasion and had been on standby until recently. However, the identity of the women involved has yet to be revealed.
In a successful operation, three of the women were apprehended in their hometown of Pokrovsk. The fourth suspect, who allegedly moved to Russia to coordinate their activities, remains at large. The modus operandi of the spy ring involved the use of a secure-chat app to inform Russia about troop numbers and movements, particularly focusing on attack helicopters, combat planes, and heavy armored vehicles.
Nevertheless, it is important to note that the authenticity of the claims and text messages provided by the Ukrainian security agency has not been independently verified at this stage.
If found guilty of high treason, the accused women could potentially face life imprisonment. These shocking revelations have come to light only a day after an assassination plot against Ukrainian President Zelenskyy was uncovered. The SBU, Ukraine's security agency, recently arrested a female informant who allegedly passed on vital information about the president's movements during a visit to the Mykolaiv region. However, it remains unclear whether this arrested woman is connected to the alleged spy ring.
As these developments continue to unfold, Ukraine's security agency is working tirelessly to dismantle espionage networks and prevent any further security breaches. The discovery of this all-female spy ring has once again highlighted the ever-present challenge faced by Ukrainian authorities in protecting sensitive military information.
Press Stories will continue to monitor the progress of this investigation as more information becomes available.