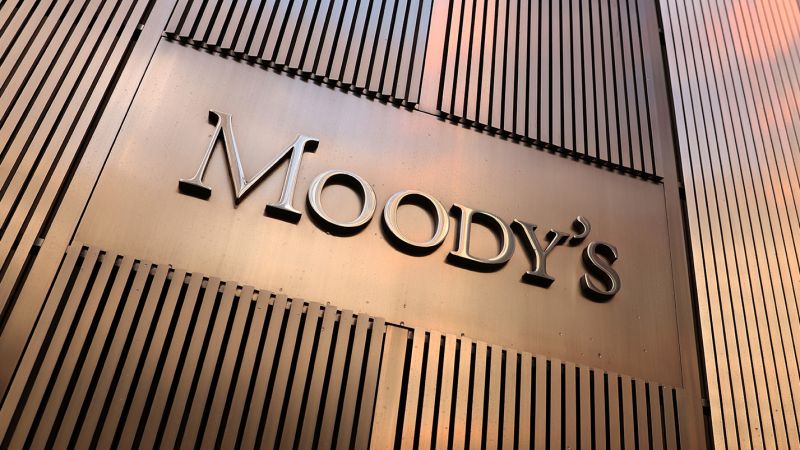 Moody's Reviewing Credit Ratings of Six Major US Banks Amidst Ongoing Strain in Banking Sector
Moody's, the renowned credit rating agency, has recently announced that it is conducting a review of the credit ratings of six major US banks, including Bank of New York Mellon, State Street, and Northern Trust. The agency cited ongoing strain in the US banking sector, including increased pressures on funding and potential weaknesses in capital requirements, as the rationale behind this move.
The review initiated by Moody's has significant implications for the banks involved. A potential downgrade in credit ratings could result in higher funding costs for these financial institutions, which could further strain their already precarious financial situation. This news led to a negative response from the US stock markets, with the Dow ending the session 0.5% lower, and both the S&P 500 and Nasdaq also experiencing declines.
Notably, the announcement also shook other prominent bank stocks, including Wells Fargo, JPMorgan Chase, and Bank of America. The KBW Bank Index, which tracks the performance of major US banks, plummeted 1.2% following the news. Observers and investors are closely monitoring developments in the coming days to assess the impact on these banks' futures.
Moody's decision to review the credit ratings was motivated by several factors. The agency highlighted the collapse of Silicon Valley Bank, Signature Bank, and First Republic earlier this year, along with the Federal Reserve's interest rate hikes, as key events that have negatively affected US banks. These circumstances have increased the risks associated with commercial real estate exposures, potentially resulting in substantial losses for banks involved in financing such deals.
Furthermore, concerns about the declining value of US offices due to the rise of remote work during the pandemic have also been raised. The decrease in demand for physical office spaces has raised fears of potential losses for banks heavily invested in commercial real estate projects. This aspect further influenced Moody's decision to scrutinize the credit ratings of both major and smaller banks, including Truist, Cullen Frost, and U.S. Bancorp, due to their commercial real estate exposures.
Smaller US banks, such as Commerce Bancshares, BOK Financial Corporation, and M&T Bank Corporation, sustained downgrades from Moody's due to factors such as declining asset values, particularly for lenders with heavy exposure to commercial real estate. These downgrades serve as a reminder of the ongoing struggles faced by banks across the country.
The review conducted by Moody's has raised concerns among investors and market participants regarding the stability and future prospects of major US banks. As the credit rating agency completes its assessment, the banking sector must brace itself for potential shifts in funding costs and renewed strain on capital requirements. This development could have far-reaching ramifications for both individual banks and the broader financial landscape, warranting close attention from industry experts and stakeholders alike.
Press Stories is committed to keeping readers informed on the latest developments in the world of finance and beyond. Stay tuned for further updates on this significant story and others shaping the global market.