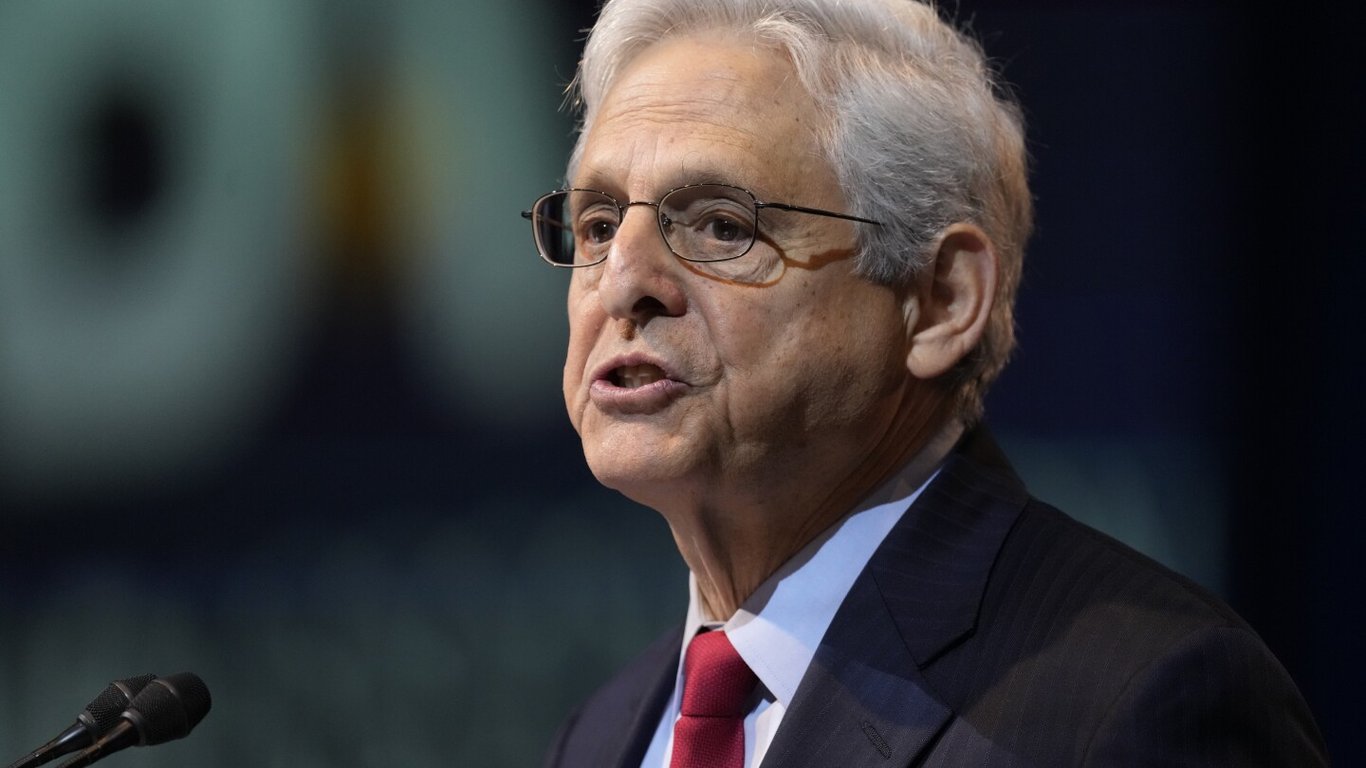 Title: U.S. Justice Department Supports Ukrainian War Crime Investigations in Cooperation with International Criminal Court
In a significant development, the U.S. Justice Department has announced its collaboration with the International Criminal Court (ICC) to aid Ukrainian prosecutors in their investigations into war crimes. Congress has recently granted the U.S. greater flexibility to assist the court in assessing foreign individuals implicated in the Ukrainian conflict.
Attorney General Merrick Garland underscored the Justice Department's commitment to justice and accountability, stating that they are actively collecting evidence and building cases to hold the perpetrators accountable. To bolster these efforts, a prosecutor has been appointed to work at a center based in The Hague, which seeks to assist nations in building cases against senior Russian leaders for the crime of aggression.
However, it is worth noting that the ICC lacks jurisdiction to prosecute aggression in Ukraine owing to the non-ratification of the Rome Statute by both Russia and Ukraine. Nevertheless, the United States, even though not a member state of the ICC, has a history of cooperating with the court on matters relating to war crimes.
The shift in approach can be seen as a departure from the stance of the previous administration. Under the Trump administration, sanctions were imposed on the former ICC chief prosecutor and her aides for their pursuit of investigations into alleged war crimes committed by U.S. troops and Israeli servicemen. These sanctions have since been revoked by the Biden administration, signaling a renewed commitment to international cooperation.
The Justice Department's assistance to Ukraine extends beyond war crimes investigations. They are also providing comprehensive support, including training Ukrainian authorities on prosecuting environmental crimes and aiding in the development of a secure electronic case-management system.
Attorney General Garland further called for private lawyers to volunteer their assistance to Ukrainian victims, emphasizing the utmost importance of justice for the families affected. The families of victims in Ukraine deserve to learn what happened to their loved ones and rightfully demand justice.
In conclusion, the U.S. Justice Department's cooperation with the ICC represents a significant step towards holding perpetrators accountable for war crimes committed during the Ukrainian conflict. With a renewed focus on justice and accountability, the department is actively aiding Ukrainian prosecutors in collecting evidence and building cases. This collaborative effort aims to bring much-needed closure to the families of victims, ensuring they receive the justice they deserve.