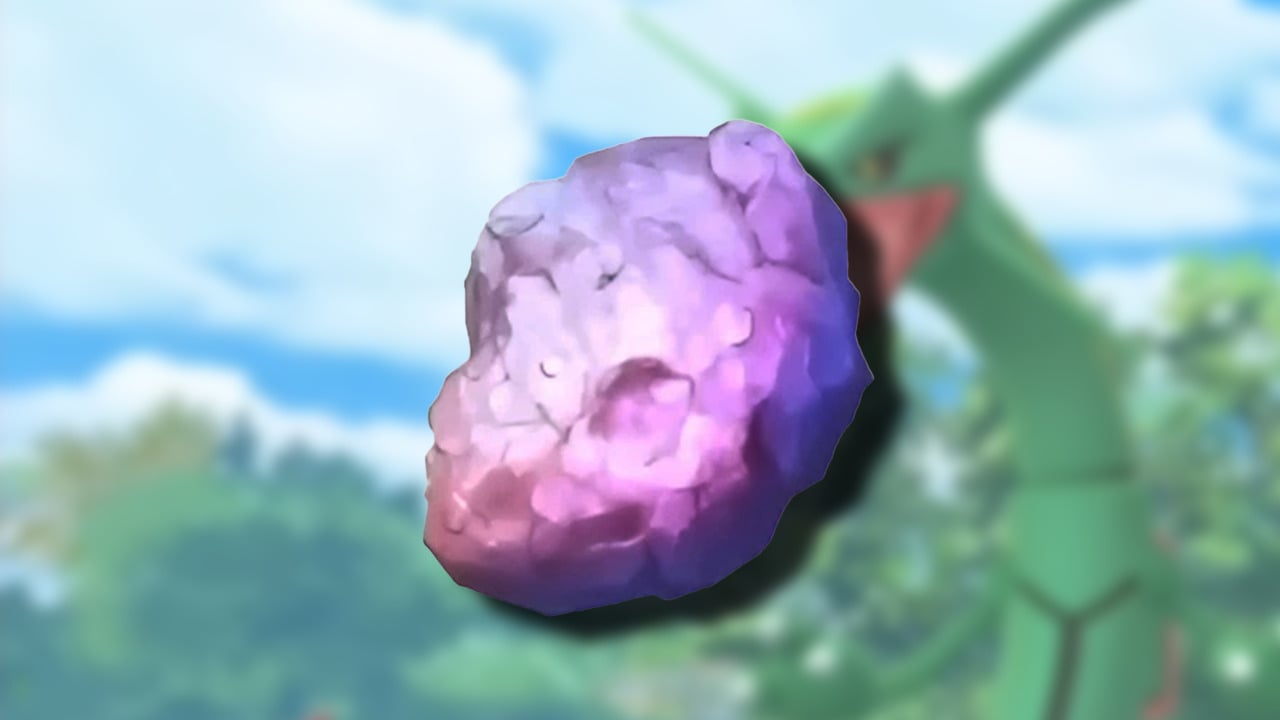 Pokemon GO Fest 2023 Kicks off with Mega Rayquaza as the Star Attraction
Pokemon GO trainers around the world are presently immersed in the highly anticipated Pokemon GO Fest 2023, which is set to run until August 6, 2023. This year's event is being held in three real-world locations: New York City, USA; Osaka, Japan; and London, England. The highlight of the festival is none other than Mega Rayquaza, a Sky High Legendary Pokemon that has captured the hearts of fans far and wide.
One of the unique aspects of this year's event is the availability of a special reward known as Meteorites. These space rocks from the cosmos play a vital role in Mega-Evolving Rayquaza, adding an exciting dynamic to the gameplay. Participants can engage in Mega Rayquaza Raids in order to capture the Legendary Pokemon and collect Mega Energy. With this Mega Energy, trainers can help Rayquaza reach its full potential and unlock its incredible powers.
Ticket-holding trainers at the event will have the opportunity to earn Mega Energy from the Raids and embark on an event-exclusive Special Research story. This story offers valuable goodies to ticket holders, including a Pokemon Go Meteorite, making it an enticing adventure for attendees.
For players who are unable to attend the live event, there is still a chance to be part of the action. A global event called Pokemon GO Fest 2023: Global will take place on August 27. Participants in this event can complete specific research tasks to also receive a Meteorite. Additionally, those who purchase an event ticket will have access to additional Meteorites, further enhancing their gameplay experience.
To successfully Mega Evolve Rayquaza, players must first defeat it in a Raid and capture it. Recommended combatants for this epic battle include Mega Glalie, Mega Abomasnow, Mamoswine, Avalugg, Galarian Darmanitan, Beartic, Weavile, and Glaceon. Once captured, trainers can then provide Rayquaza with a Meteorite, allowing it to learn the Charged Attack Dragon Ascent Move, a powerful skill that will make it an even more formidable opponent.
It should be noted that evolving Rayquaza to its Mega form requires a substantial amount of Mega Energy. Trainers will need to accumulate a total of 400 Mega Energy to unlock Rayquaza's full potential. This means participating in multiple Raids and making the most out of every opportunity to collect Mega Energy.
Pokemon GO Fest 2023 promises to be an exciting event, bringing trainers together from all corners of the globe to capture the legendary Mega Rayquaza. With the allure of the Meteorites and the prospect of unlocking Rayquaza's Mega form, it's an event not to be missed for any dedicated Pokemon trainer. So gear up, assemble your team, and get ready for an unforgettable Pokemon adventure.