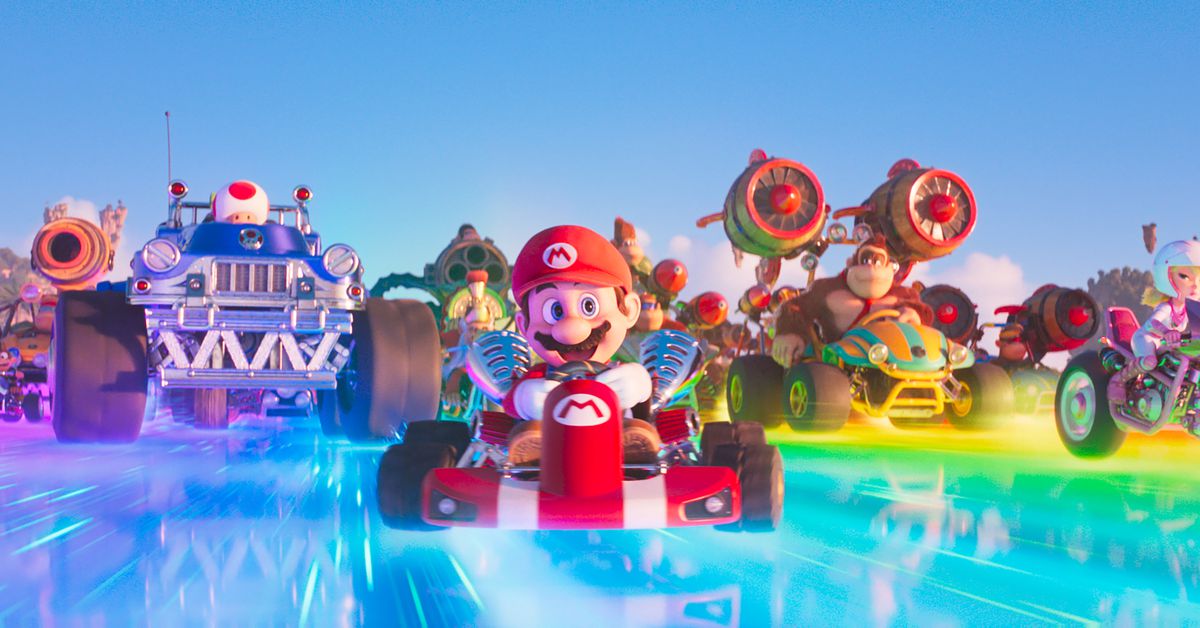 Title: Exciting New Releases to Stream and Rent: Must-Watch Movies at Home
Subtitle: Top Picks for Streaming and VOD Viewing – Stay Entertained!
Are you ready for some thrilling movie nights at home? Look no further, as we bring you the latest notable releases available for streaming and video on demand (VOD). Grab your popcorn and get cozy, because we've got a lineup of highly anticipated films that you won't want to miss!
First up, the long-awaited Super Mario Bros. Movie has finally made its streaming premiere on Peacock. After being released on demand in May, fans can now immerse themselves in the colorful world of the beloved video game characters in the comfort of their own living rooms.
If you're a fan of the Marvel Cinematic Universe (MCU), you're in for a treat. Guardians of the Galaxy Vol. 3, the latest entry in the epic franchise directed by James Gunn, is now available to stream on Disney Plus. Prepare for a cosmic adventure filled with humor, action, and beloved characters.
For those seeking some chilling thrills, Insidious: The Red Door and the Japanese action thriller Bad City are both available to rent. Step into the world of supernatural horror with Insidious: The Red Door, or delve into the gritty underworld of crime and vengeance in Bad City. The choice is yours!
Netflix continues to expand its library with exciting additions. Zom 100: Bucket List of the Dead, The River Wild, and Jesus Revolution are now part of their lineup, catering to a wide range of tastes. Whether you're in the mood for a zombie comedy, a thrilling wilderness adventure, or a faith-based historical drama, Netflix has got you covered.
Peacock, on the other hand, introduces viewers to The Super Mario Bros. Movie, allowing fans to dive into the action-packed world of Mario, Luigi, and their friends on a new platform. The addition of this animated feature is sure to make both kids and adults nostalgic for the iconic video game series.
If you're looking for something eerie and mind-bending, Hulu has just released the experimental horror film Skinamarink. Prepare to be captivated by its unique storytelling and unsettling atmosphere.
Paramount Plus presents The Whale, a gripping psychological drama starring Brendan Fraser. Witness a mesmerizing performance as Fraser takes on the challenging role of a man fighting against his own demons.
For those seeking a dark comedy, AMC Plus offers Paint, featuring none other than the talented Owen Wilson. Prepare to be entertained as Wilson's comedic timing shines in this hilarious yet thought-provoking film.
Criterion Channel provides a must-watch documentary, Turn Every Page – The Adventures of Robert Caro and Robert Gottlieb. Explore the lives and careers of two literary giants, gaining insight into their creative processes and accomplishments.
Each film's genre, runtime, director, and main cast are conveniently provided, allowing you to make an informed decision about your next movie night. Additionally, a brief description and review excerpt are included for each film, giving you a taste of what to expect.
To ensure you can easily access these new releases, we have provided information on where to stream or rent each movie. Simply sit back, relax, and enjoy the convenience of watching these exciting films from the comfort of your own home.
In conclusion, our aim is to keep you informed about the latest releases worth watching in the streaming and VOD world. Check out these highly anticipated films on various platforms, and elevate your home movie nights with these extraordinary titles. Happy streaming!