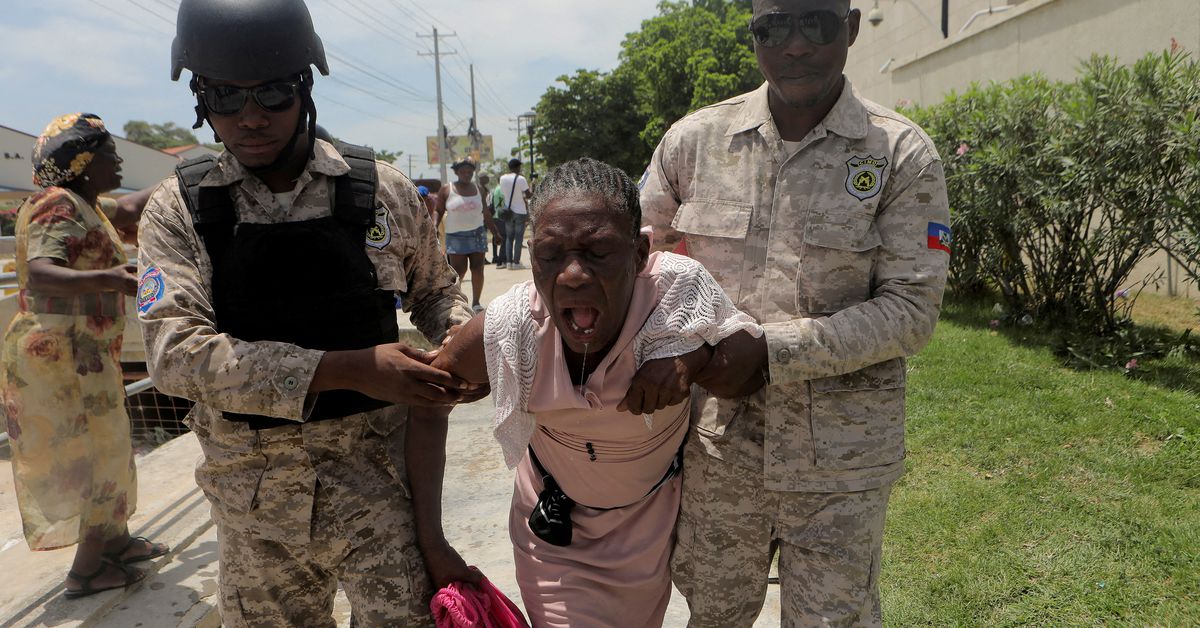 Title: United States Considers Supporting Kenyan-Led Multinational Force to Tackle Armed Gangs in Haiti
The United States is currently in discussions regarding potential support for a Kenyan-led multinational force to assist in combating armed gangs in Haiti. The decision on U.S. contributions will be based on the outcome of an upcoming assessment by Kenyan officials, which is expected to take place in the coming weeks.
In an effort to support this multinational force, the United States has expressed its willingness to introduce a resolution at the United Nations Security Council to authorize the deployment. The contributions sought by the U.S. could range from personnel, equipment, training, financing, and other forms of support from countries worldwide.
The composition of the multinational force is likely to be influenced by recommendations from a United Nations report set to be released on August 15. This report will shed light on the current security situation in Haiti and will provide valuable insight into the requirements of the force.
The need for international security assistance was initially requested by Haiti's government last year, and the United Nations has expressed its support for such a force. Taking the lead in this effort, Kenya has volunteered to commit 1,000 police officers to the multinational force.
The urgency for international intervention arises from the dire situation in Haiti, where close to 200,000 people have been internally displaced due to ongoing violence and insecurity. Aid groups and food producers have struggled to deliver supplies, resulting in famine-like conditions affecting millions of people.
Any assistance provided by the United States to Haiti's police force would strictly be granted to individuals who have undergone thorough vetting. Furthermore, the U.S. government maintains the right to withdraw support in cases where human rights violations occur.
Political inclusion and the establishment of conditions for free elections in Haiti are viewed as critical priorities that need to be addressed alongside the efforts to combat armed gangs and enhance security in the country.
As discussions continue, the international community eagerly awaits the outcome of the Kenyan assessment and the subsequent release of the UN report. The successful formulation of a multinational force could mark a significant step towards stability and the improvement of living conditions for the people of Haiti.