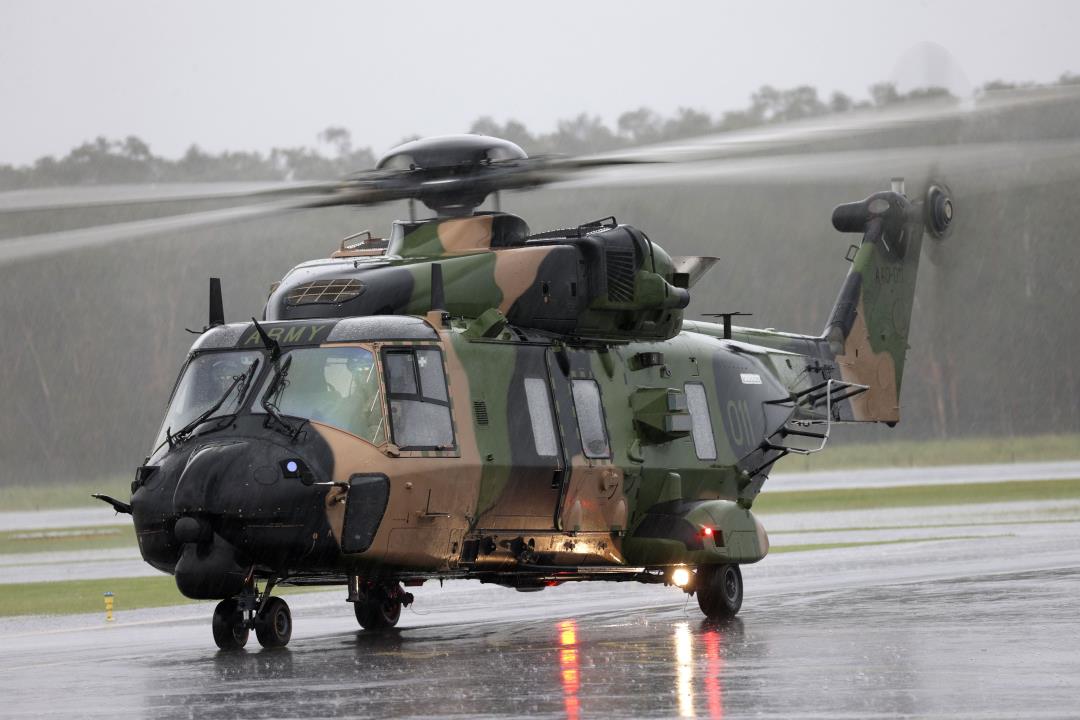 Title: Four Air Crew Members Missing after Australian Army Helicopter Ditches off Queensland Coast During Joint Military Exercises with the US
In a tragic incident during the biennial US-Australian military exercise, Talisman Sabre, four air crew members have been reported missing after their MRH-90 Taipan helicopter ditched off the coast of Queensland. The helicopter went down near Lindeman Island, sparking an intensive search and rescue operation involving personnel from the US, Canada, and Australia.
The missing crew members are all Australian men, and authorities are taking all possible measures to locate them. Queensland police have already recovered debris from the helicopter, further intensifying efforts to find the crew. The incident cast a somber cloud over the joint military exercises, which involve 13 nations and over 30,000 military personnel.
Australian Defense Minister Richard Marles confirmed the helicopter's emergency landing on water, underscoring the gravity of the situation. As a precautionary measure, Australia has temporarily grounded its Taipan fleet until a thorough investigation can shed light on the cause of the incident.
The Talisman Sabre exercise was promptly postponed following the incident, but activities later resumed with limited participation. Despite the setback, the exercise aims to strengthen the bond between the US and Australia, fostering cooperation between the nations' armed forces.
In a show of solidarity, US Defense Secretary Lloyd Austin and Secretary of State Antony Blinken expressed their condolences for the missing air crew during a meeting with their Australian counterparts. To personally witness the ongoing exercise and demonstrate their support, Austin and Blinken are set to travel to north Queensland on Sunday.
The joint efforts of international military personnel, including Australian, US, and Canadian forces, signify the importance placed on finding the missing crew members. As the search continues, hope remains that all four individuals will be located safely.
Press Stories will closely follow any developments in this unfortunate incident and provide updates as soon as they become available. Our thoughts and prayers go out to the families and loved ones of the missing air crew, as well as to the entire military community affected by this distressing event.