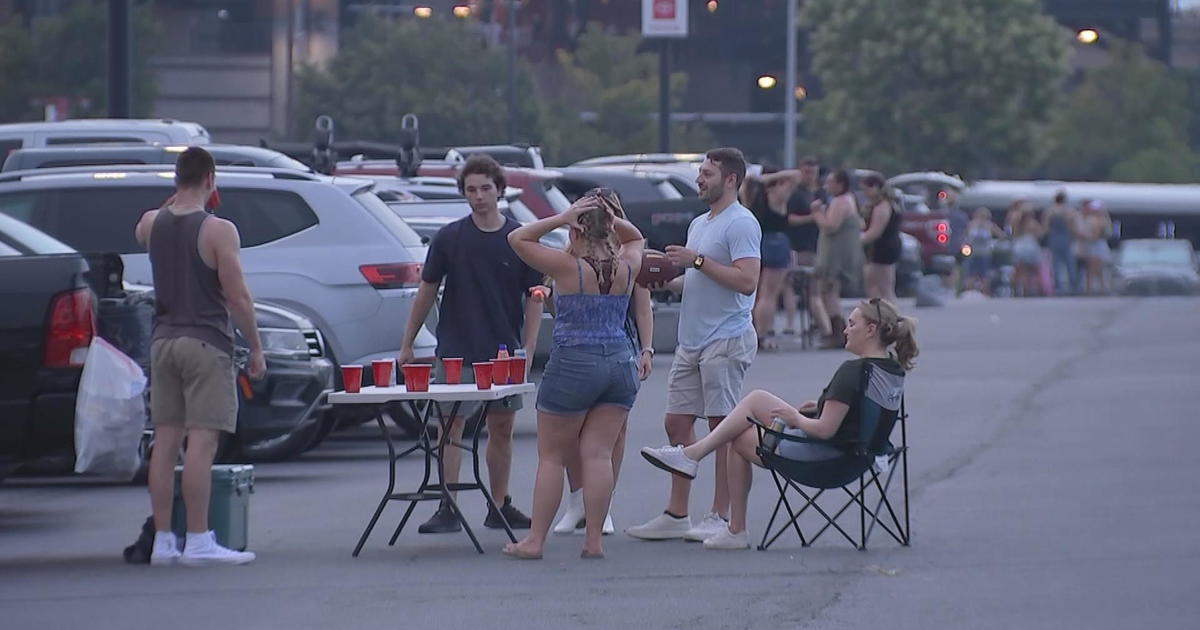 Title: "Fans Brave Extreme Heat to Enjoy Luke Combs' Concert in South Philadelphia"
Tens of thousands of music enthusiasts showed their dedication to country star Luke Combs by enduring dangerously high temperatures during his recent concert in South Philadelphia. Despite oppressive heat, fans found innovative ways to cope with the conditions at the outdoor venue.
One such fan, Emily Titus from Honey Brook, sought refuge in the shade of her car to escape the scorching sun. Cole Cesarine from Ridley Park, on the other hand, relied on water fans and multiple handheld fans to keep cool. Liam Derbyshire from Rittenhouse wisely utilized shade from nearby cars and ensured he had enough water to stay hydrated throughout the show.
For Jason Doyle, who traveled all the way from Ireland to attend the concert, the extreme heat proved to be quite a shock compared to his home country's milder climate.
Interestingly, even in the sweltering heat, some fans sported cowboy boots, as observed by CBS Philadelphia photojournalist Chase Morrison. This dedication to their country music culture was truly commendable.
Aware of the importance of staying hydrated, many concert-goers emphasized the need to continuously drink water and other beverages to prevent dehydration. Natalie Paul from Williamstown highlighted another challenge of extreme heat – its impact on hair and makeup. Despite these challenges, however, Paul and others remained positive, determined to enjoy the unique experience.
The concert-goers' resilience and unwavering spirit exemplified their commitment to celebrating and enjoying live music, no matter the circumstances. Luke Combs' performance, coupled with the sense of community among fans, proved to be a memorable event.
In conclusion, despite the oppressive and dangerous heat, thousands of concert-goers flocked to South Philadelphia to listen to country sensation Luke Combs. With their creativity in beating the heat and their unwavering enthusiasm, these fans showed the world what it means to truly enjoy an unforgettable musical experience.