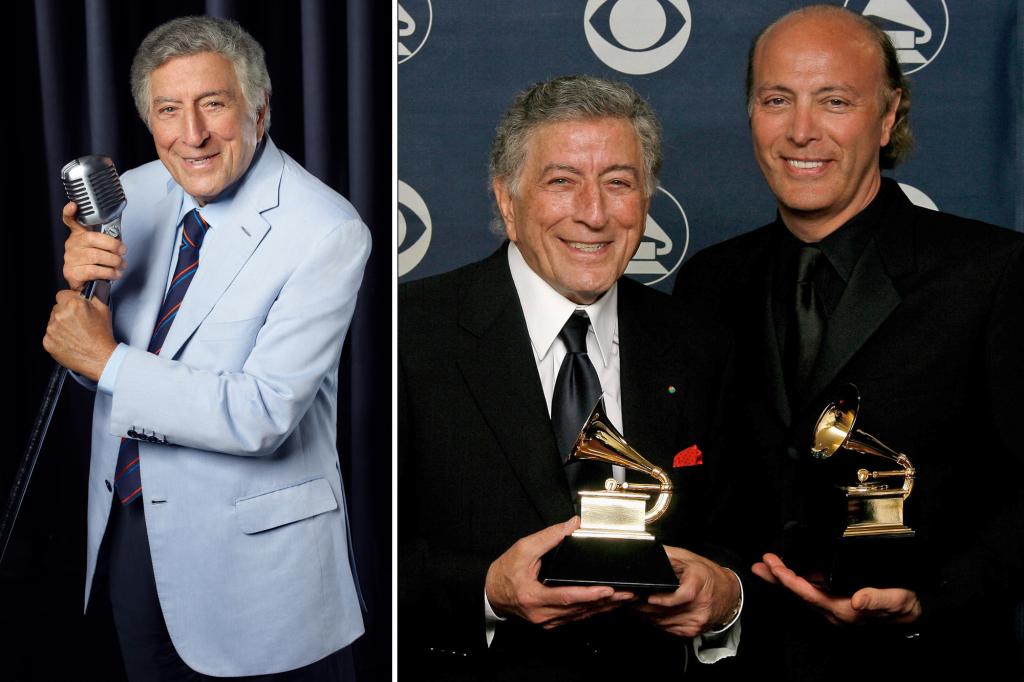 Beloved Entertainer Tony Bennett Leaves Inspiring Legacy
In a recent interview with the esteemed artist's son and manager, D'Andrea "Danny" Bennett, the world was offered a glimpse into the impactful life of the late Tony Bennett. The iconic singer, known for his smooth jazz tunes and timeless charm, passed away at the age of 96 after battling Alzheimer's disease. Yet, even in his final days, Tony managed to leave behind a powerful message of inspiration and resilience.
Danny Bennett, who fondly describes his father as an artist, humanitarian, and an inspiration to all who encountered his elegance and grace, shared some heartfelt words about the legacy Tony leaves behind. Despite facing personal struggles that left him penniless and on the brink of death, Tony's career was revitalized when Danny took over as his manager in 1979. Danny's unwavering support and guidance helped Tony reclaim his rightful place in the music industry, where he continued to thrive for several more decades.
Since his discovery by Bob Hope in 1949, Tony Bennett signed a groundbreaking deal with Columbia Records, ultimately amassing an impressive collection of 19 Grammy Awards throughout his illustrious career. Tony's ability to consistently release chart-topping albums across every decade from the 1950s to the present day solidified his status as one of the industry's all-time greats.
In his autobiography, "All The Things You Are: The Life of Tony Bennett," the singer candidly revealed his personal struggles, including financial difficulties and health issues that brought him to the brink of ruin. However, through it all, Tony's determination prevailed, and he ultimately found himself back on top, thanks to the unwavering support of his son.
In February 2021, Tony Bennett bravely shared with the world that he was battling a progressive, degenerative brain disease. The news became most concerning in 2018 while recording his album "Love for Sale" with the talented Lady Gaga. Despite his declining health, Tony persevered, entrancing audiences with his unforgettable performances until his final days.
Survived by his loving family, including his wife Susan Benedetto and children Danny, Dae, Joanna, and Antonia Bennett, along with nine adoring grandchildren, Tony's legacy continues to resonate. Recently, in a bittersweet reunion, Tony and Lady Gaga performed farewell concerts at Radio City Music Hall in August 2021, marking the end of a remarkable career spanning more than seven decades.
Tony Bennett's life and musical contributions will forever be cherished, leaving an indelible mark on the hearts of those who were fortunate enough to witness his extraordinary talent. His legacy serves as a testament to the power of perseverance, reminding us all to embrace life's challenges with courage and grace.