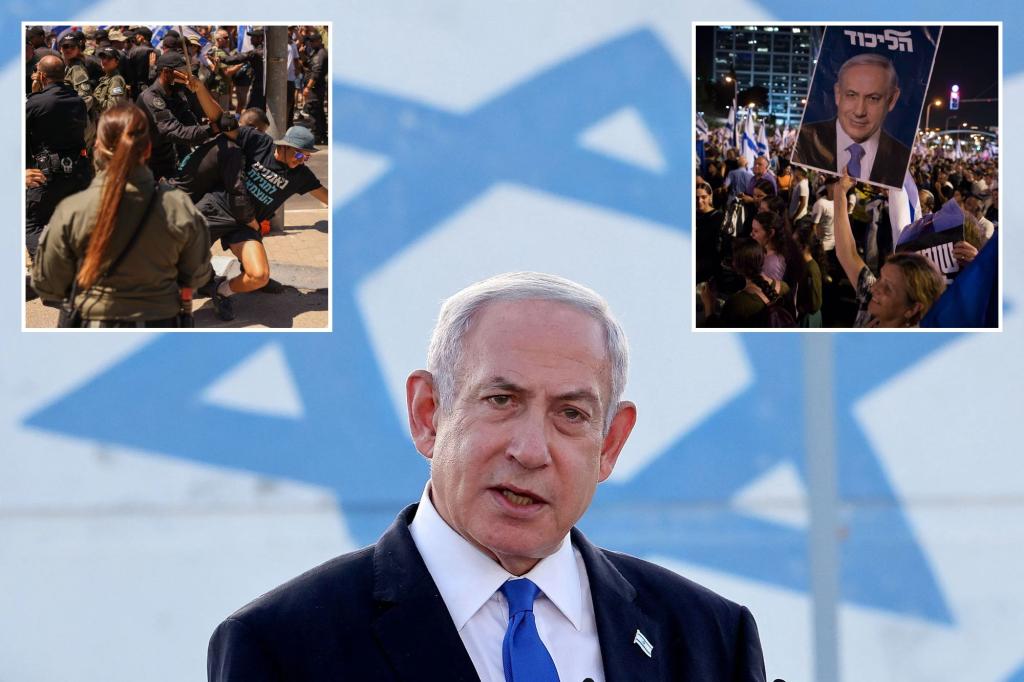 Israeli Prime Minister Benjamin Netanyahu has been released from the hospital following emergency heart surgery, coinciding with a crucial parliamentary vote on a major piece of legislation aiming to reshape the country's justice system. The proposed judicial overhaul, led by a coalition of ultranationalist and ultra-religious parties, has sparked outrage among many citizens who believe it undermines the foundations of their country.
In protest, demonstrators blocked a road leading to parliament and businesses closed their doors, further inflaming the already tense situation. Concerns have been raised by the United States over this controversial legislation, which has deeply divided the nation.
Efforts to find a compromise between the opposing sides have begun, with President Isaac Herzog taking on a mediating role. However, clashes between protesters and police ensued, as authorities used water cannons to disperse the demonstrators. Netanyahu's unexpected hospitalization added another twist to the already tumultuous series of events.
One of the main goals of the proposed overhaul is to diminish the powers of the judiciary, limit the authority of the Supreme Court, and change the process of selecting judges. Supporters argue that these changes are necessary to rein in unelected judges, while opponents fear that it will weaken checks and balances and lead the country towards authoritarian rule.
The situation has become so critical that President Herzog declared a state of national emergency, urging elected officials to find a resolution. Even military reservists have voiced their refusal to serve under a government they deem as pushing the country towards dictatorship.
The crucial vote on the judicial overhaul measure is scheduled for Monday, where legislators will decide whether to remove the "reasonability" standard that judges currently use to strike down government decisions. Supporters claim that this standard grants judges excessive power, while critics argue that its removal could facilitate arbitrary decisions, corruption, and improper appointments.
The protesters represent a broad range of Israeli society and view the proposed overhaul as a power grab driven by Netanyahu's personal and political motives. This contentious issue has captivated the attention of the nation, as its future hangs in the balance.