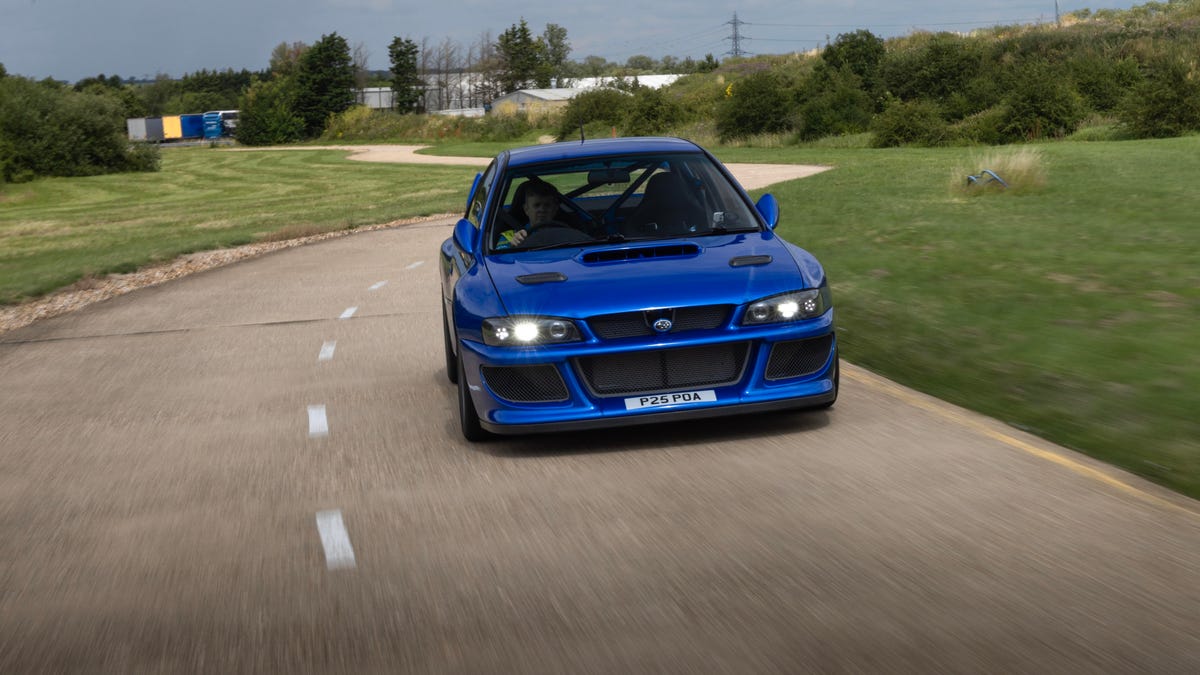 Title: The Exhilarating Subaru Impreza P25: A Rare Gem for Performance Car Enthusiasts
Subaru Impreza is undoubtedly one of the most iconic cars that have been embraced by performance car enthusiasts for decades. Among the various customized versions, the GC8 Impreza P25, produced by the renowned English racing shop Prodrive, stands out as a true powerhouse with its impressive specifications and exclusivity.
Built to surpass the performance of the highly sought-after Impreza 22B STI model, the Prodrive P25 delivers a breathtaking ride with just under 450 horsepower under its hood. Only 25 units of this limited-edition model were manufactured, fetching a hefty price tag of approximately $600,000, making it an extremely exclusive offering for the discerning car collector.
Distinguishing itself from other models in its class, the P25 boasts a predominantly carbon bodywork, showcasing Prodrive's dedication to achieving optimal performance and weight reduction. Paired with a modified EJ25 motor and a specially tuned Bilstein suspension, this remarkable vehicle offers an unparalleled level of driving experience.
One of the remarkable features of the Prodrive P25 is its single-paddle, clutched, 6-speed automated manual sequential gearbox. Engineered to provide seamless gear transitions, this gearbox was developed exclusively by Prodrive, adding to the overall refinement and sophistication of the driving experience.
Critics may argue that alternative models could be built to achieve more speed at a lower cost. However, what sets the P25 apart is its exceptional attention to detail, refined design, and a level of coherence that is hard to match. Proving its desirability, all 25 P25 models were sold despite their exorbitant price, showcasing the enduring demand for high-performance Subarus.
While some enthusiasts debate whether the Impreza 22B may be a better investment in the long run, it cannot be denied that the P25 offers an unparalleled driving experience. For those fortunate enough to afford it, the P25 delivers quick steering, powerful brakes, and astonishing acceleration, grip, and braking capabilities.
In conclusion, the Prodrive GC8 Impreza P25 captures the hearts and attention of performance car aficionados due to its extraordinary capabilities, exceptional design, and rarity. However, it remains a testament to Subaru's commitment to delivering exhilarating driving experiences for those who dare to seek them.