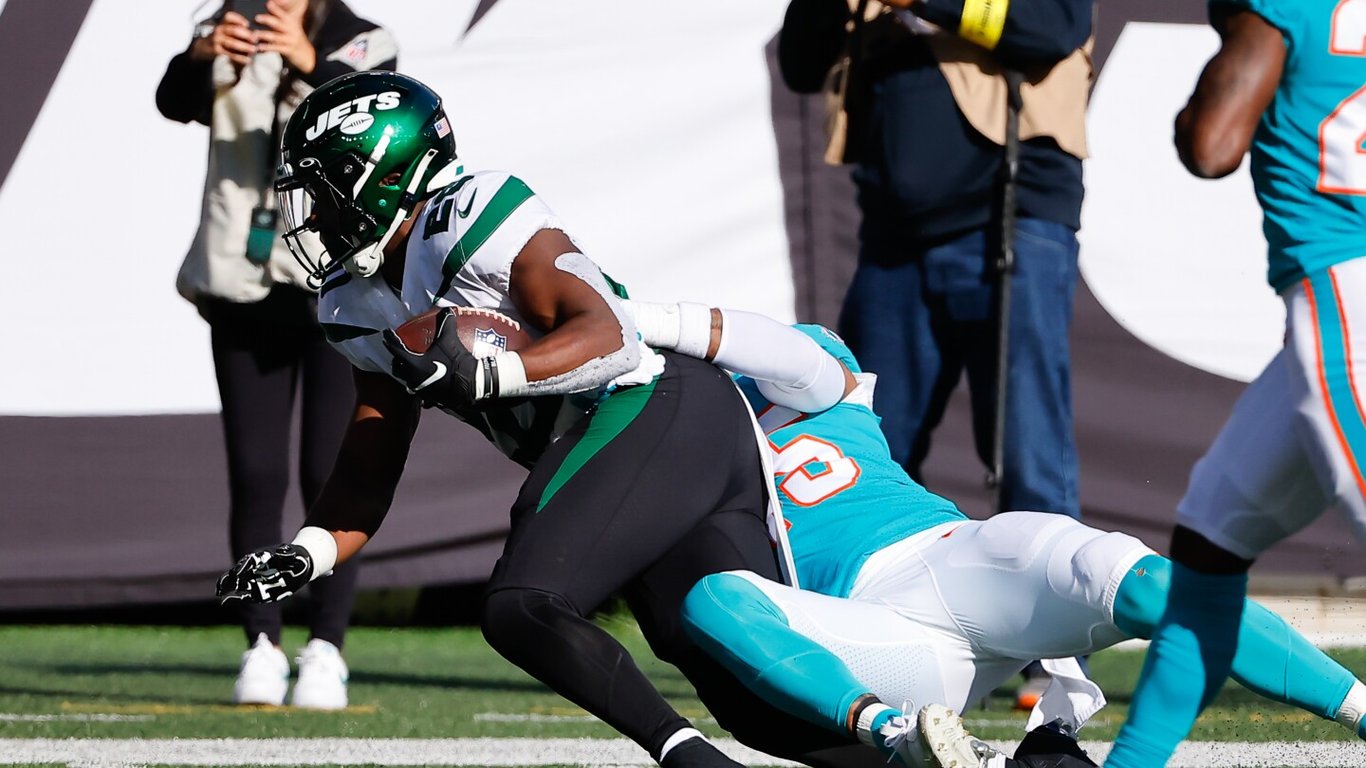 Jets Running Back Breece Hall Optimistic About Return for Regular Season Opener
New York Jets running back Breece Hall remains confident that he will be ready to play in the team's first game of the regular season. However, his recovery from a torn ACL hindered his full participation in the opening day of the Jets' training camp.
Hall, along with three other players, was placed on the team's physically unable to perform (PUP) list. This list also includes wide receiver Randall Cobb, tight end C.J. Uzomah, and defensive back Jarrick Bernard-Converse. Being on the PUP list allows these players to potentially be activated at any point during the summer as they continue their recovery and rehabilitation.
The news was not as positive for safety Chuck Clark and wide receiver Diontae Spencer. Both players have been placed on injured reserve and will be unable to return for the remainder of the season. It is a significant blow to the Jets, who were counting on their contributions in the upcoming campaign.
Hall's injury has been a setback for him individually, as he was poised to make a strong impact in the Jets' offense. Considered one of the most promising running backs in the league, his presence in the lineup could have been a game-changer. However, the torn ACL has necessitated a careful approach to his rehabilitation process.
After missing the first day of training camp, Hall expressed his confidence that he will be fully ready for the regular season opener. He is determined to work hard and regain his fitness as quickly as possible, keeping the team's hopes alive.
The Jets will be closely monitoring the progress of Hall and the other players on the PUP list. Their return to full strength would provide a much-needed boost to the team's depth and talent pool. Fans will eagerly wait for updates on their recovery and hope to see them back on the field soon.
As for Clark and Spencer, their absence will require the Jets to make adjustments and rely on the depth chart to fill the void. It will be a challenging situation for the team, but they will undoubtedly rally together and find ways to compensate for the loss.
In the unpredictable world of football, injuries are a common occurrence. The Jets must adapt, persevere, and make the most of the resources available to overcome these hurdles. The regular season opener holds great anticipation for Jets fans, who eagerly await the return of their beloved players and the start of a promising campaign.