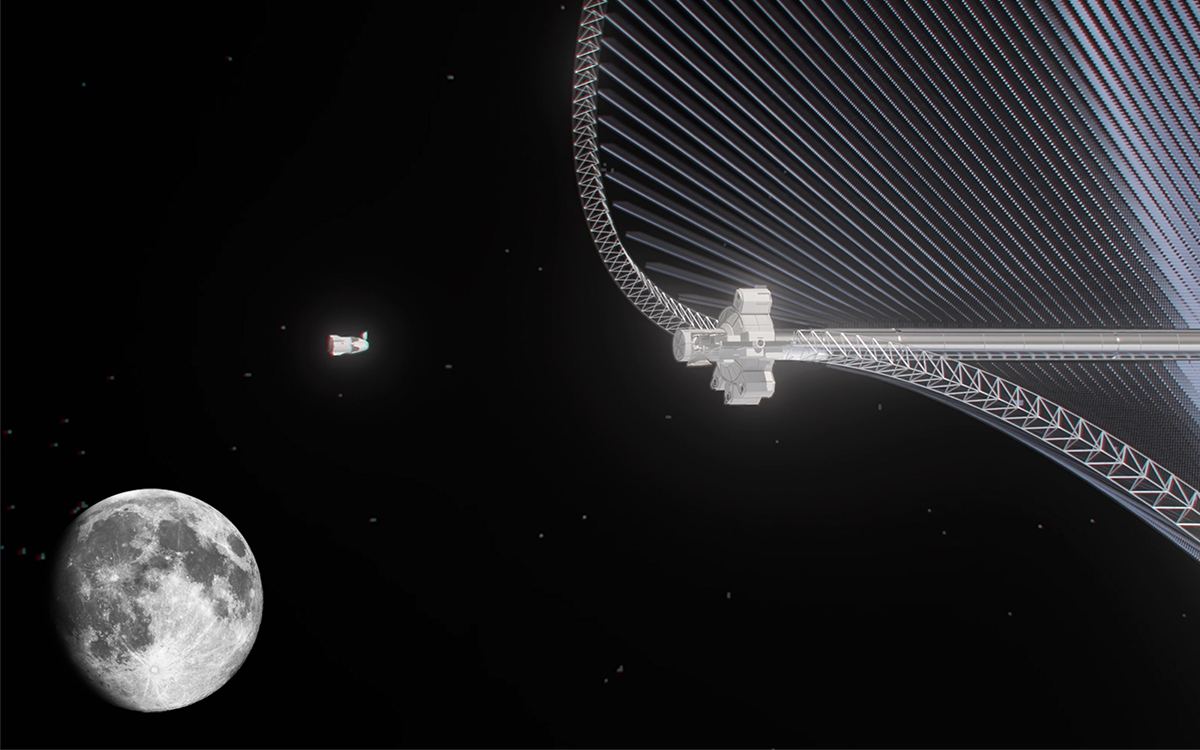 A satellite built on the Moon using materials found there to provide solar energy to Earth. This project seems worthy of a science fiction novel, but it is more serious. The space station will initially provide operations on the Moon before supplying power to our planet.
you know The Solaris Project ? Launched by the European Space Agency (ESA), it aims to Recover solar energy directly from space, from satellites and space stations built for this event. The goal is to send everything to Earth to power our cities and our infrastructure. It's like science fiction is told like that. However, it is more possible than it seems. Swiss society AstrostromRelated to the project is the desire to build a "Greater Earth Lunar Power Station", or GE⊕-LPSThis can be translated as "Big Moon Earth Power Station".
Also Read – China beats SpaceX by launching a new type of rocket
Behind this name hides a new type of satellite, inspired by the shape of a butterfly. "V" shaped solar panels with an area of ​​more than one square kilometer. And surprisingly, It will be manufactured on the moon from raw materials available there. A feasibility study conducted by Astrostrom showed that the technologies required for the project already exist on Earth. Adapting them to the lunar environment and controlling everything from Earth is within the realm of possibility, ESA says.
A satellite built on the Moon to provide power to Earth
Once built, GE⊕-LPS will be placed at the Lagrange point, 61,350 km from the Moon. A Lagrange point is a fixed location around the orbit of a planet. The station first provides lunar operations, for example to science teams on site, and then Earth itself. The transmitted power is estimated at 23 MW constants. This is more than twice the electric power of the Solar One solar power plant in the United States, the second largest in the world.
Amazingly, the European Space Agency notices Building such a device on the Moon would be cheaper than doing it on Earth. Better: Earth-generated energy is no more expensive than any land-based alternative. Based on these findings, ESA is already envisioning an industrial ecosystem on the Moon and its orbit. Who knows ? Maybe one day you'll be able to walk past this space powerhouse from SpaceX's private station.
Source: European Space Agency