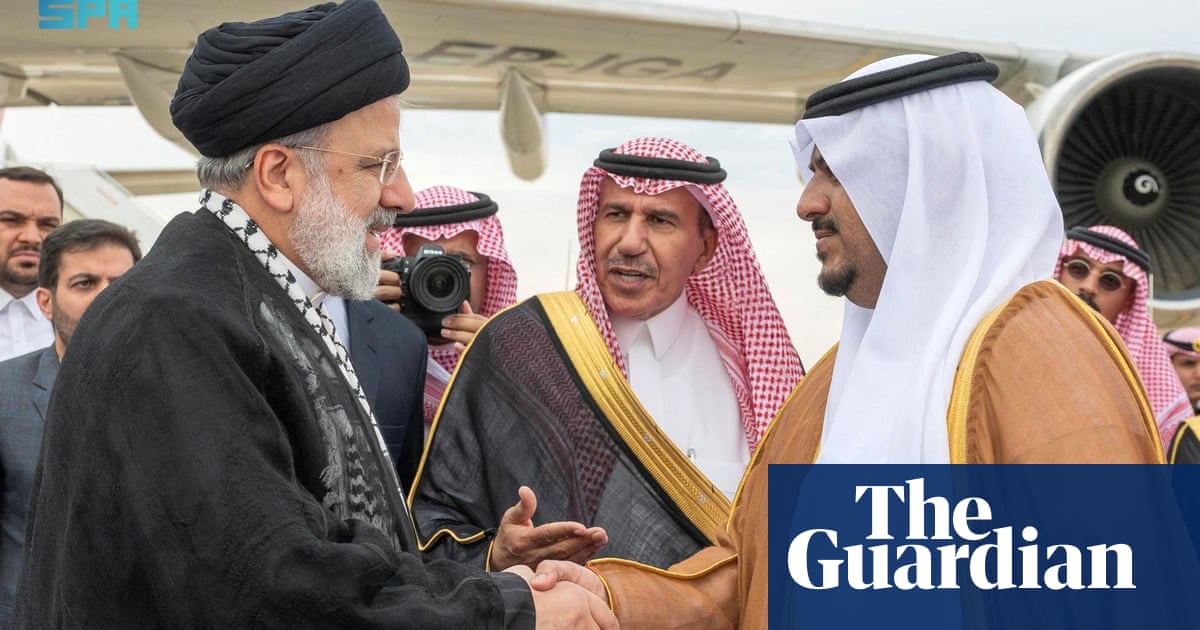 Title: Gulf State Leaders Resist Iranian-Led Push for Arming Palestinians and Cutting Ties with Israel
In a significant move at a summit held in Riyadh, leaders from Gulf states have stood firm against an Iranian-led attempt to call for arming Palestinians and severing diplomatic ties with Israel. The summit, which included representatives from across the Islamic world, aimed to address the escalating conflict in the region.
Tehran's influence in the Middle East has been closely linked to its alliance with "resistance factions" in Iraq, Syria, Lebanon, and Yemen. This support has allowed Iran to maintain its presence and influence in the region, much to the concern of Gulf leaders.
The tensions between Israel and its neighboring countries were aggravated when militants near the Israeli-Lebanese border launched anti-tank missiles at Israel, resulting in civilian casualties. Following the attack, Hezbollah leader Hassan Nasrallah declared the continuation of the front against Israel, prompting a warning from Israeli officials against further escalation.
Adding to the complexity of the situation, approximately 1,500 Hezbollah fighters have been withdrawn from the Syrian regime's army to bolster the group's presence in Lebanon. This move raises concerns about potential further confrontations in the region.
The outcome of the summit left some disappointed, as it did not meet their expectations of severing diplomatic ties with Israel or providing new support to the Palestinians. However, others believe that the unified support for Palestine shown by the Islamic world during the summit will exert pressure on the United States to rein in Israel.
Meanwhile, Israeli Prime Minister Benjamin Netanyahu's refusal to engage with US proposals for a humanitarian pause has only aggravated tensions further, angering the Biden administration.
Iranian President Ebrahim Raisi's visit to Riyadh, as part of a diplomatic push to garner Gulf states' support for Hamas, yielded a tepid response. While Raisi praised Hamas in his speech, his support was not reciprocated by most Gulf leaders.
The final communique from the Organisation of Islamic Cooperation called for an end to the sale of weapons to Israel and a lessened humanitarian siege. However, it did not include measures such as banning oil sales, severing diplomatic relations, or arming the Palestinians.
Plans for separate summits by the Arab League and the Organisation of Islamic Cooperation were merged, softening conflicts among Arab states and presenting a united front against Israeli actions.
Israel's Energy Minister, Israel Katz, expressed disdain for the summit, criticizing the participation of leaders who have been accused of human rights abuses. He also portrayed the Palestinians as mere cannon fodder against Israel, further stoking tensions in an already volatile situation.
As the region continues to grapple with escalating tensions, it remains to be seen how these developments will impact the already delicate balance of power in the Middle East.