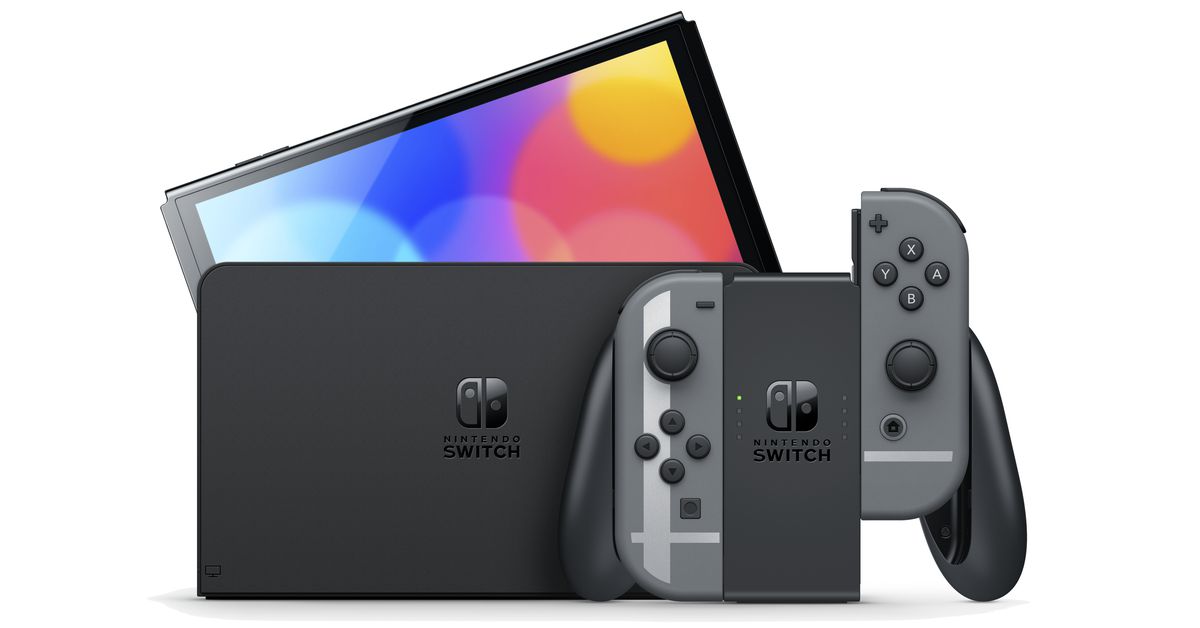 Nintendo is teaming up with Super Smash Bros. Ultimate to bring gamers a special limited-edition bundle for the much-anticipated OLED Switch console. The new package will include a customized Switch OLED model, a full game download of Super Smash Bros. Ultimate, and three months of Nintendo Switch Online's Individual membership.
One of the highlights of the bundle is the console itself, which boasts a striking Smash Bros.-themed paint job. The console is adorned with the game's logo and features gray Joy-Cons that perfectly complement the design. However, unlike a previous Super Smash Bros.-inspired Switch bundle, this version will not include a dock with detailed illustrations of popular characters.
What makes this bundle even more appealing is its price point. Priced at $349.99, the same cost as the standalone OLED Switch, gamers can enjoy the exciting world of Super Smash Bros. while also benefiting from the upgraded features of the OLED Switch. With enhanced visuals and a larger, more vibrant screen, players can fully immerse themselves in the thrilling battles of this popular game.
Gamers won't have to wait long to get their hands on this special bundle. Starting from November 19th, it will be available for purchase at select retailers as well as the My Nintendo Store. Fans of Super Smash Bros. and Nintendo enthusiasts alike can look forward to experiencing the ultimate gaming adventure with this exclusive collaboration.
The limited-edition bundle offers a fantastic opportunity for fans to upgrade their gaming experience and add a touch of Smash Bros. excitement to their Nintendo collection. With the highly-anticipated release just around the corner, it's no doubt that this bundle will be highly sought after. So mark your calendars and get ready to immerse yourself in the world of Super Smash Bros. with the new Nintendo Switch OLED bundle.