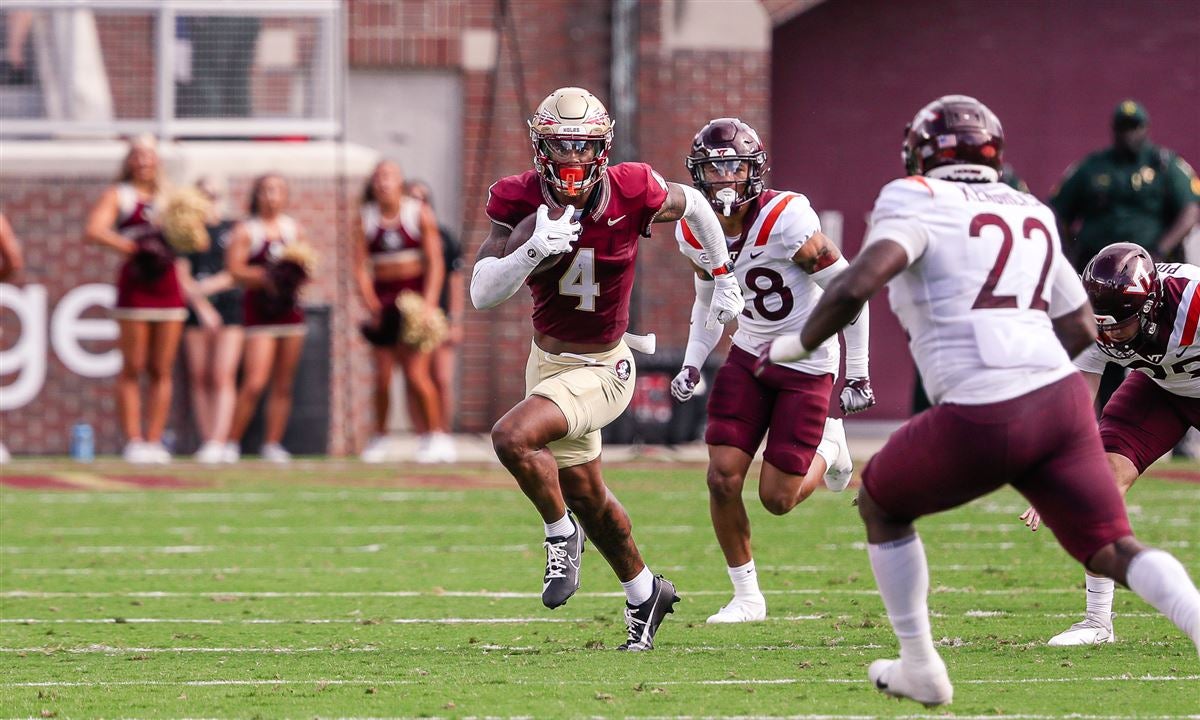 Florida State football team faced numerous challenges with injuries in their recent victory against Pittsburgh. The absence of star receivers Keon Coleman and Johnny Wilson was deeply felt throughout the game.
Prior to the Pittsburgh match, Wilson had already missed the previous game, and Coleman sustained a new injury during his incredible two-touchdown performance in the game against Wake Forest. Despite being present with the team for the Pittsburgh game, Coleman was unable to play due to his injury.
In a recent update, Coach Mike Norvell addressed the status of both Coleman and Wilson. He expressed hope for Coleman's speedy recovery and shared that they are working diligently on Wilson's situation. Both players have been instrumental in the team's success, collectively contributing 63 catches, 953 yards, and 11 touchdowns.
The injury plague did not spare rotational receivers Deuce Spann and Hykeem Williams, as they were also unavailable for the game against Pittsburgh. The absence of these players puts pressure on the team's depth and forces other receivers to step up to fill the void.
Speaking about the injured players, Coach Norvell emphasized that their health and well-being are of utmost importance. He reiterated that they will not be rushed back onto the field unless they are fully capable. This cautious approach ensures that the players have sufficient time to heal and regain their strength before resuming their roles on the team.
The Florida State football team has shown resilience in the face of adversity and managed to secure a victory despite the challenges posed by injuries. As the injured players continue their recovery journey, the team will need to rely on the depth of their roster and the versatility of the remaining receivers to maintain their winning momentum. As fans eagerly await the return of Coleman and Wilson, the entire Florida State community rallies behind them, offering support and encouragement every step of the way.