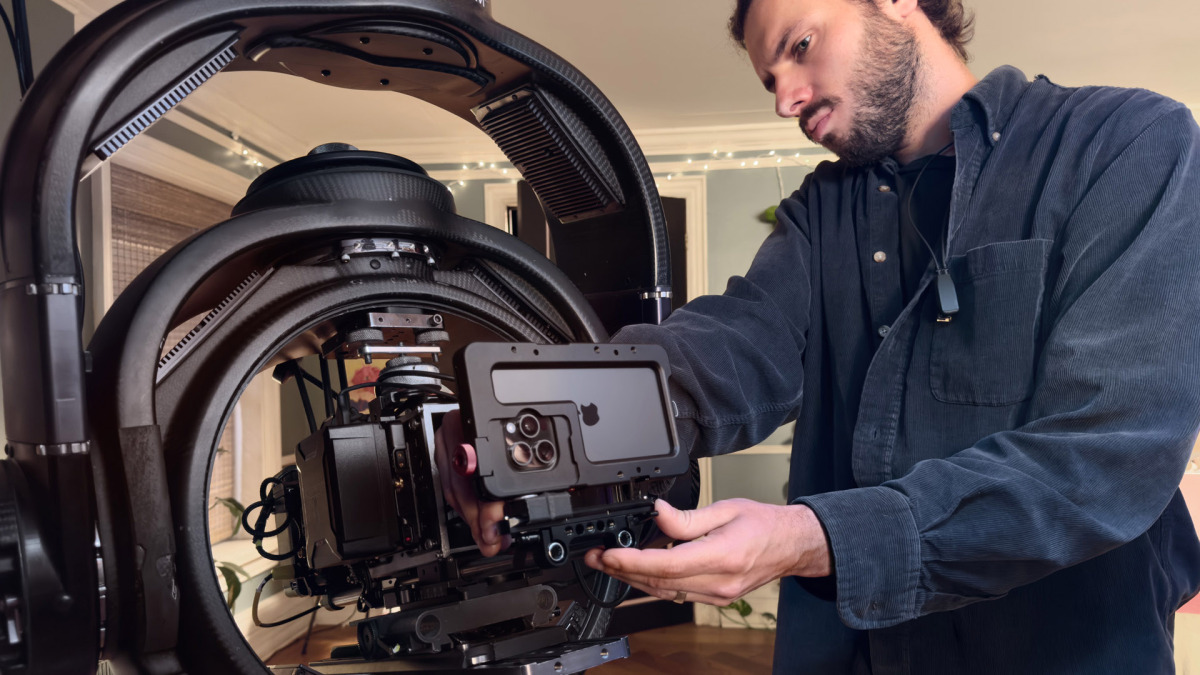 Apple recently made headlines with the launch of its latest flagship smartphone, the iPhone 15 Pro. During a highly anticipated product announcement event, Apple unveiled the phone's advanced camera setup, promising users the most remarkable photography experience yet.
At the forefront of its camera features, Apple highlighted the inclusion of a 5x telephoto lens, allowing users to capture stunning close-up shots with incredible detail. The tech giant emphasized that this new addition enables users to expand their creative boundaries and capture breathtaking images.
A behind-the-scenes video released by Apple shed light on the extensive efforts put into showcasing the iPhone 15 Pro's capabilities. The video revealed that Apple went to great lengths to ensure the event was captured in the most professional manner possible. Additional equipment, including a custom SpaceCam rig, gimbal mounts, drones, and motorized carts, were utilized to achieve stable and impressive shots.
It was also evident that Apple employed professional videographers and production specialists to ensure the event was captured with precision and expertise. Experienced colorists, who have previously worked on major film projects, were also brought on board to enhance the visual appeal of the footage.
While the iPhone 15 Pro's camera capabilities are undoubtedly impressive, Apple acknowledged that most consumers won't have access to the same equipment or expertise showcased in the product announcement event. However, the company emphasized that the iPhone 15 Pro still holds enormous potential for high-quality video capture and can be utilized for professional work, showcasing its versatility.
One of the concerns highlighted by experts is that everyday consumers may not possess the necessary tools or knowledge to fully utilize the iPhone 15 Pro's camera features. Despite its remarkable capabilities, it remains essential for users to familiarize themselves with the camera's functionalities to fully leverage its potential.
Apple's behind-the-scenes video admirably highlights the professional capabilities of the iPhone 15 Pro while remaining transparent about the limitations for everyday users. As Apple continues to push the boundaries of smartphone photography with each new release, it remains to be seen how consumers will embrace and utilize these advanced camera features in their day-to-day lives.