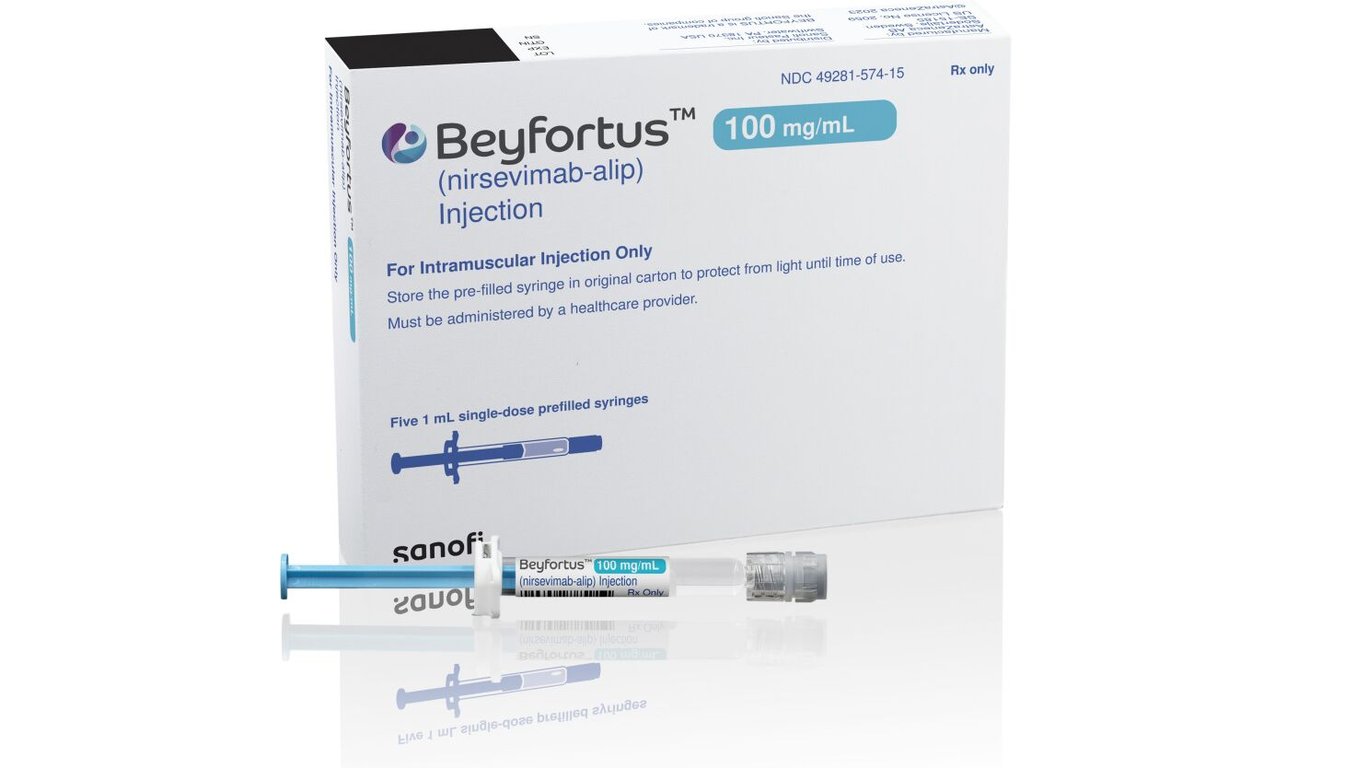 Limited supplies of RSV immunization are putting infants at risk, as healthcare providers and parents face challenges due to a nationwide shortage. The Centers for Disease Control and Prevention (CDC) issued an advisory in response to the high demand for the treatment. The manufacturer of Beyfortus, the brand name for nirsevimab, acknowledged the "unprecedented demand" for the RSV monoclonal prophylaxis.
The shortage of RSV immunization poses significant challenges for healthcare providers and parents. Intermountain Health, the region's largest healthcare system, is among those affected by the shortage. As a result, neonatal intensive care unit patients are being prioritized for treatment. The updated recommendations now prioritize infants under 6 months old or those with underlying conditions.
Parents of infants who do not fall into the highest-risk category may not have access to the RSV treatment. In such cases, infants who are no longer eligible for the treatment are advised to follow preventive measures such as handwashing and staying home when sick. This shortage is disappointing for parents who were excited about protecting their infants from RSV this year.
Healthcare professionals are faced with challenging decisions on which infants can receive the limited RSV treatment. They express concerns that infants who could benefit from preventive treatment may suffer from severe RSV disease. The lack of supply limits treatment options and raises worries for healthcare professionals.
To help protect infants, pregnant women are encouraged to receive RSV vaccines to pass on antibodies to the fetus. While no RSV vaccine is available for older children, shots are available for pregnant women and adults over 60 years old. Promoting RSV vaccination in pregnant women can play a crucial role in protecting infants.
In addition to vaccination, everyday preventive measures such as handwashing, covering coughs, and staying home when sick are advised. These measures have proven effective in curbing RSV cases during the COVID-19 pandemic. It is worth noting that last fall, RSV and flu cases surged among children, leading to increased hospitalizations and postponed surgeries.
In conclusion, the shortage of RSV immunization is a significant concern for healthcare providers and parents. Limited supplies are forcing healthcare professionals to prioritize high-risk infants, leaving others at potential risk. Promoting vaccines for pregnant women and implementing preventive measures are essential steps to protect infants from RSV.