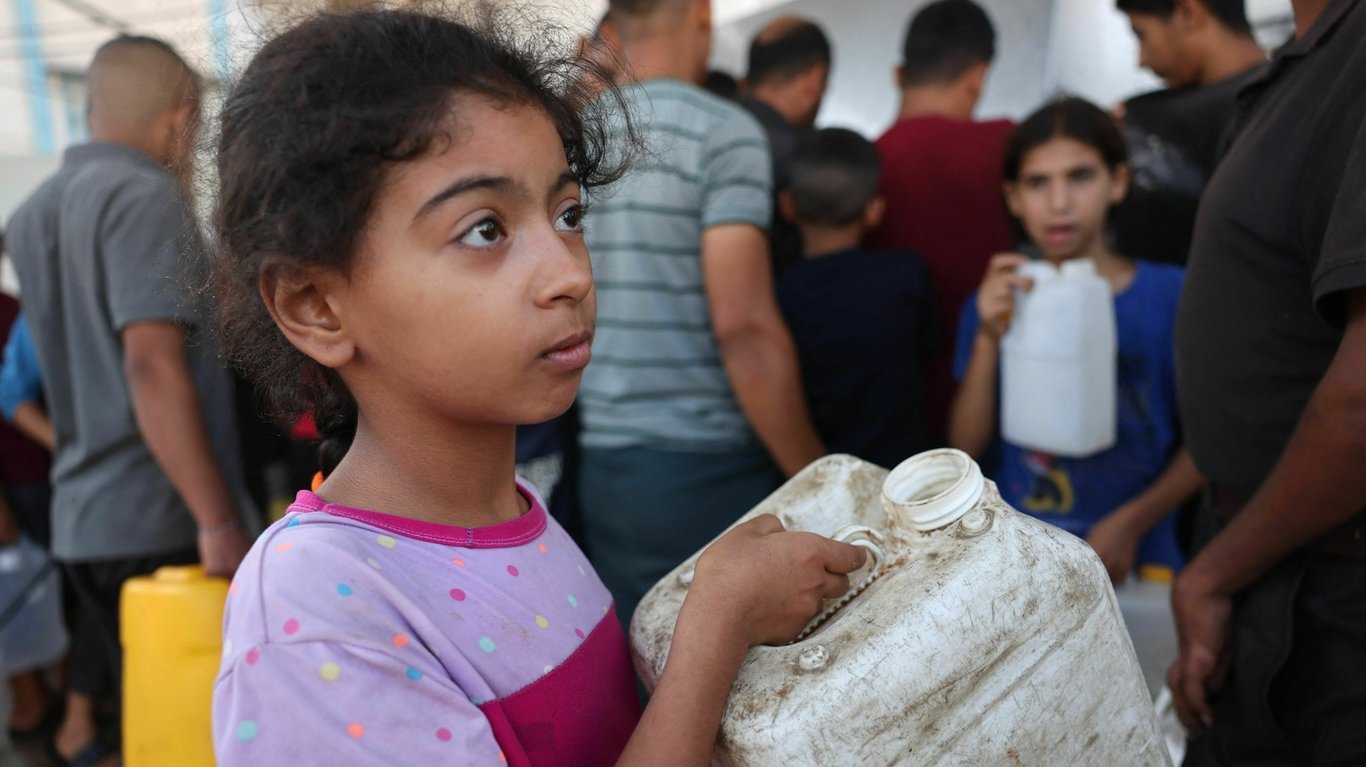 Title: Fuel Shortages in Gaza Jeopardize Humanitarian Aid as Crisis Deepens
In an alarming development, fuel shortages in Gaza have reached a critical point, resulting in severe consequences for the already vulnerable population. Israel, citing concerns about fuel being stolen and used by Hamas, the ruling militant group in Gaza, has blocked fuel deliveries, exacerbating an ongoing humanitarian crisis in the region.
Aid groups are warning that the acute lack of fuel is impeding the distribution of crucial aid, including food, water, and medical supplies. The United Nations Relief and Works Agency for Palestine Refugees (UNRWA) has even raised concerns about the agency running out of fuel within a day. Fuel is vital for UN vehicles to collect aid from the border and deliver it throughout Gaza. Additionally, hospitals and water pumps heavily rely on fuel to function effectively.
The consequences of the fuel shortage have extended beyond the humanitarian sector. The shutdown of bakeries has severely limited the food supply, exacerbating an already dire situation in Gaza. Furthermore, Israel Defense Forces further compounded the issue by responding to a fuel appeal with a satellite image of fuel tanks in Gaza, suggesting aid groups should hold Hamas accountable for the fuel distribution.
Amidst the deteriorating situation, Israel has increased its attacks on Gaza, with hundreds of airstrikes each night and extensive use of tanks. Humanitarian organizations express little hope for negotiations to allow additional aid into Gaza. The World Food Programme Executive Director, Cindy McCain, expressed her concern, stating that both sides are ignoring the imminent threat to the lives of people.
Health officials in the region have reported a death toll exceeding 7,000. However, due to the closed borders and limited access for aid groups and journalists, it is challenging to independently verify these numbers. Humanitarian groups warn that the death toll could drastically increase if Israel follows through with its threats of a ground invasion.
Complicating matters further, more than 200 hostages, including U.S. citizens, remain in Hamas captivity. U.S. officials and the hostages' families are urging Israel to delay the invasion for negotiations, as hundreds of U.S. citizens face dire living conditions and limited access to basic necessities.
As the situation intensifies, Press Stories remains dedicated to providing timely updates on this crisis while highlighting the urgent need for international attention and support to alleviate the suffering of the people of Gaza.