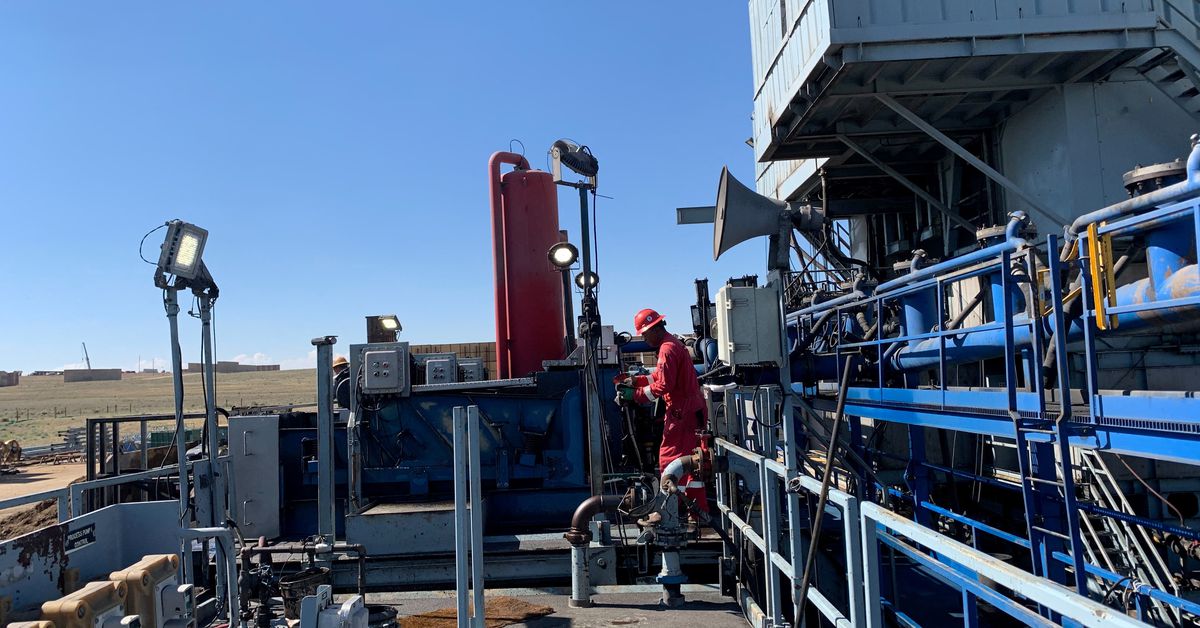 Chevron to Acquire Hess in $53 Billion Deal, Expanding Oil Footprint and Gaining Stake in Exxon Mobil's Guyana Discoveries
In a move to expand its oil footprint in the United States and gain a stake in Exxon Mobil's Guyana discoveries, Chevron has agreed to acquire Hess in a deal worth $53 billion. This acquisition will not only add years of oil and gas production to Chevron's portfolio but also significantly boost its shale output.
With the deal, Chevron's total oil and gas output is projected to reach approximately 3.7 million barrels per day, with shale output alone expanding by 40%. This significant increase in production will undoubtedly strengthen Chevron's position in the fossil fuels market, leaving European oil rivals, which have primarily focused on renewable energy, further behind.
As part of the acquisition, Chevron will also gain a 30% stake in the Exxon and CNOOC Stabroek oil block in Guyana. It is estimated that this oil block will produce over 1.2 million barrels per day by 2027. Chevron's CEO, Michael Wirth, sees this deal as beneficial for energy security, as it brings together two prominent American companies.
The acquisition was advised by Goldman Sachs for Hess and Morgan Stanley for Chevron. However, the announcement of the deal led to drops in the midday trading shares of both Chevron and Hess.
Chevron aims to generate $1 billion in cost synergies within a year of the deal's closing, demonstrating its commitment to maximizing the benefits of the acquisition. Although the deal is subject to regulatory reviews, it is not expected to face significant antitrust concerns.
Nevertheless, the consolidation of oil and gas companies in the United States has faced criticism from environmentalists concerned about its impact on climate goals. The focus on fossil fuels rather than renewable energy raises questions about the long-term sustainability of such deals and their implications for the environment.
Overall, Chevron's acquisition of Hess marks a significant development in the oil industry, with Chevron expanding its market presence and securing valuable stakes in Guyana's promising oil discoveries. The deal highlights the continued importance of fossil fuels in the energy sector and raises concerns about the potential consequences for climate goals.