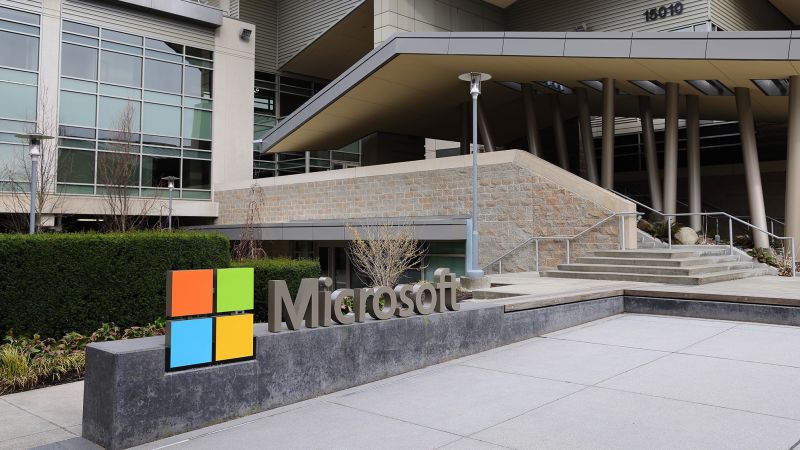 Title: "Prominent Companies Take a Stand on Israeli-Palestinian Conflict, Prompted by Recent Attacks"
Leading companies have increasingly emerged as influential actors in society, taking stands on various social and political issues. While many have chosen to remain silent on the Israeli-Palestinian conflict in the past, the recent brutal attacks by Hamas on Israel have prompted a response from several prominent organizations.
The CEOs of tech giants Microsoft and Google – Satya Nadella and Sundar Pichai – have expressed their condolences and support for Israel in the wake of the escalating violence. Their statements highlight the global impact of the conflict and the significance of companies using their platforms to advocate for peace.
In addition to verbal support, companies are also stepping up their efforts to provide humanitarian relief. Disney, a popular entertainment conglomerate, has donated a substantial $2 million for relief efforts in Israel. Banks and financial institutions have also contributed millions of dollars to alleviate the suffering caused by the conflict.
Highlighting the widespread condemnation of the Hamas attacks, approximately 80 household-name companies in America have publicly condemned the violence, according to Yale professor Jeffrey Sonnenfeld's maintained list. This collective stance demonstrates the growing influence of businesses in influencing societal issues.
However, some companies have faced criticism for their response or lack of response. Tottenham Hotspur Football Club in the UK, for instance, was called out by its Jewish supporters who expressed disappointment in the club's perceived silence. The incident reveals the challenges faced by companies as they navigate complex and sensitive issues.
Even business leaders themselves have found themselves embroiled in controversy. CEO of Web Summit, Paddy Cosgrove, was forced to apologize after accusing Israel of war crimes. The incident underscores the importance of thoughtful and informed dialogue when discussing such sensitive matters.
Lior Susan, a founding partner of venture capital firm Eclipse, argues that not taking a stand is, in itself, taking a stand. Companies are increasingly expected to demonstrate moral clarity and leadership in the face of conflicts like the Israeli-Palestinian dispute.
Richard Griffiths, managing director at communications consultancy Citigate Dewe Rogerson, offers advice to companies, suggesting they show solidarity and focus on easing the humanitarian aspects of the conflict. This approach emphasizes a company's social responsibility and commitment to promoting peace and stability.
In conclusion, companies are increasingly recognizing the importance of taking a stand on social and political issues. The recent Israeli-Palestinian conflict has prompted various prominent organizations to express their support for Israel and provide humanitarian aid. However, this involvement has not been without controversy, with some companies facing backlash for their responses. Overall, it is crucial for companies to consider stakeholder expectations, demonstrate moral leadership, and stick to their convictions once they decide to take a stand on any issue.