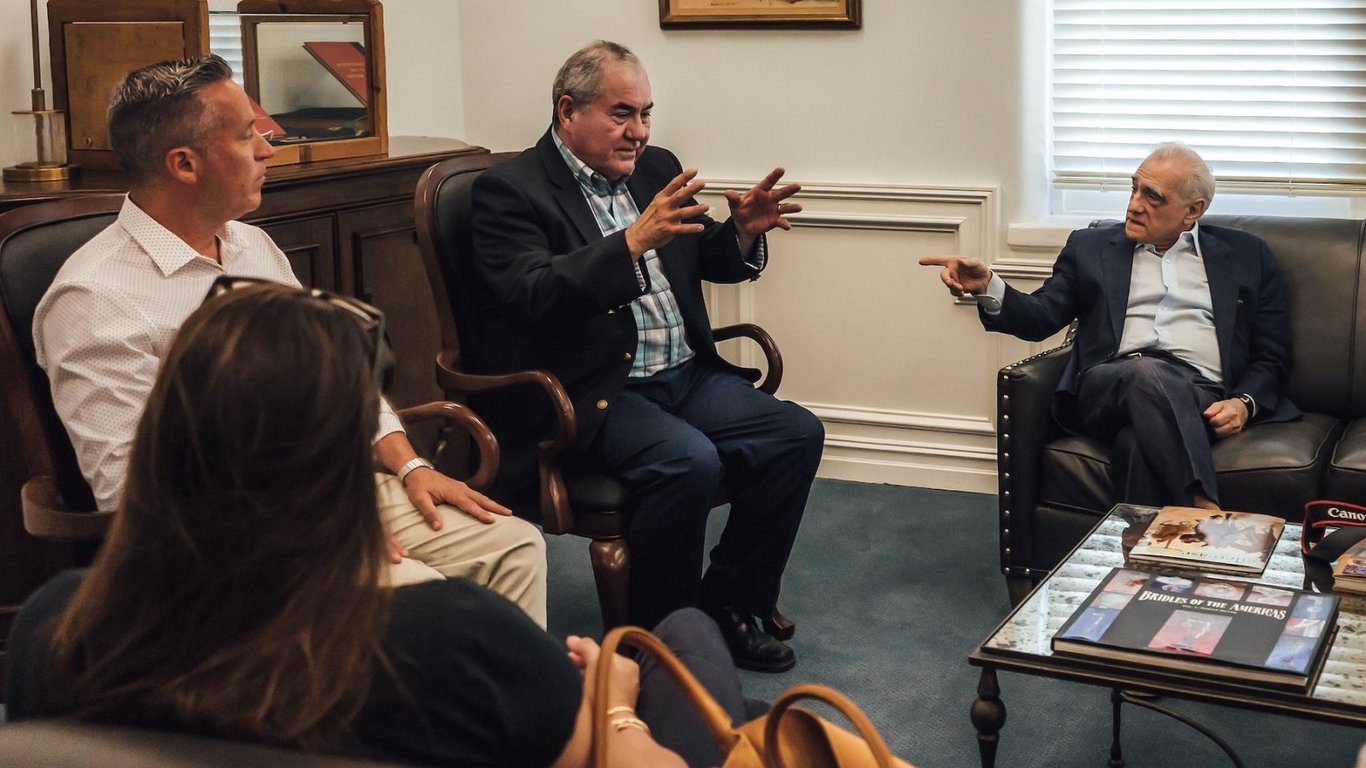 Title: Martin Scorsese Collaborates with Osage Nation for "Killers of the Flower Moon" to Ensure Accurate Portrayal
Oscar-winning filmmaker Martin Scorsese and his production team recently met with members of the Osage Nation in Pawhuska, Oklahoma, as concerns arose among the tribe's Grayhorse community regarding the potential distortion of indigenous history in the upcoming movie, "Killers of the Flower Moon."
Based on David Grann's best-selling book, the film depicts the Reign of Terror, a dark chapter in American history that saw a series of brutal murders committed against the Osage people in the 1920s. In response to the worries voiced by the Osage community, Scorsese expressed his willingness to listen and promised to treat their history with respect and accuracy.
During the meeting, the Osage people emphasized their desire for their voices and perspectives to be authentically represented on screen, rather than being overshadowed solely as victims. Scorsese wholeheartedly acknowledged this request, highlighting the importance of showcasing the strength and resilience of Osage women, an often overlooked aspect of American history.
The gathering served as an opportunity for both the filmmakers and the Osage Nation to deepen their understanding of one another's cultures. The dinner fostered a level of engagement and involvement from the Osage community that had been missing previously.
The premiere of "Killers of the Flower Moon" at the esteemed Cannes Film Festival further reinforced Scorsese's dedication to accurately portraying the Osage people's narrative. The movie is set to be released theatrically on October 20 before becoming available for streaming on Apple TV+.
This collaboration between Scorsese and the Osage Nation stands as a testament to the importance of inclusivity and respect when recounting historical events. By working together, the filmmakers and the tribe hope to bring awareness to a often-overlooked piece of American history, shedding light on the atrocities committed against the Osage people while showcasing their unwavering strength and resilience.
"Killers of the Flower Moon" represents a commitment to rectify past disparities in on-screen representation and recognizes the Osage Nation's pivotal role in shaping the narrative. Through the film, Scorsese embraces the responsibility of telling their story accurately, ensuring that their voices are not just heard but truly celebrated.
As the film gears up for its official release, audiences eagerly anticipate being transported back in time to learn about this dark chapter in Osage history, enlightened by the collective efforts of the Osage Nation and Martin Scorsese's production team.