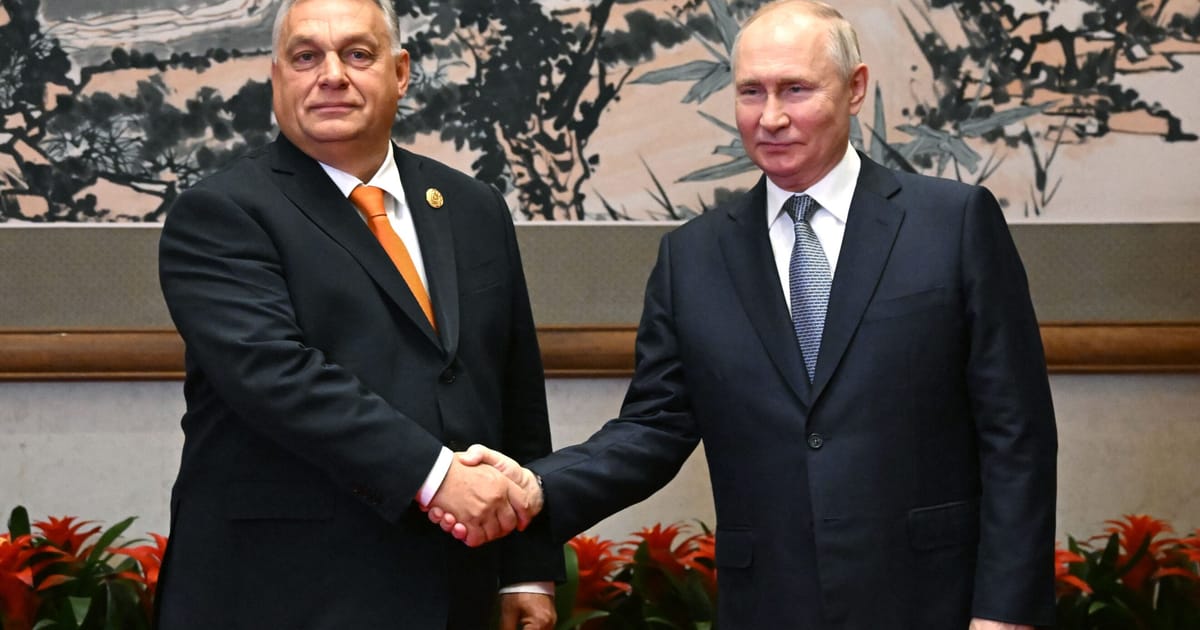 Title: Hungarian Prime Minister and Russian President Meet, Sparks Debate Among EU Leaders
Word Count: 320
In a significant display of diplomatic engagement, Hungarian Prime Minister Viktor Orbán and Russian President Vladimir Putin recently held a meeting in China. This marks a historic moment, as it is the first photographed handshake between Putin and an EU leader since the invasion of Ukraine in February 2022.
During their meeting, Orbán emphasized Hungary's commitment to maintaining open lines of communication and fostering a positive relationship with Russia. The Prime Minister highlighted that Hungary has never sought to confront Russia and has consistently prioritized building and expanding cooperation between the two countries.
For his part, President Putin acknowledged the importance of engaging with an EU country like Hungary and respecting their differing stances on certain issues. He recognized that while their positions may not always align, exchanging views is crucial for mutual understanding.
The context of the meeting was the forum commemorating the 10th anniversary of the Belt and Road Initiative. Orbán and Putin discussed potential collaboration in various sectors, such as natural gas, crude oil transportation, and nuclear energy. This marks a significant step towards closer ties between the two nations.
Critics, however, are raising concerns about Hungary's approach to its energy deals with Russia. A top official from Kyiv has warned that these deals could inadvertently prolong the ongoing conflict in Ukraine. The accusation suggests that Hungary's actions indirectly support the war.
It is worth noting that this meeting comes shortly after Austrian Chancellor Karl Nehammer faced criticism for his own meeting with Putin in Moscow. Critics argue that such engagements with the Russian leader following his attack on Ukraine are sending the wrong message and undermining EU unity.
This story will continue to develop, and "Press Stories" will provide regular updates as new information emerges. Stay tuned to our site for the latest updates on this significant meeting between the Hungarian and Russian leaders.