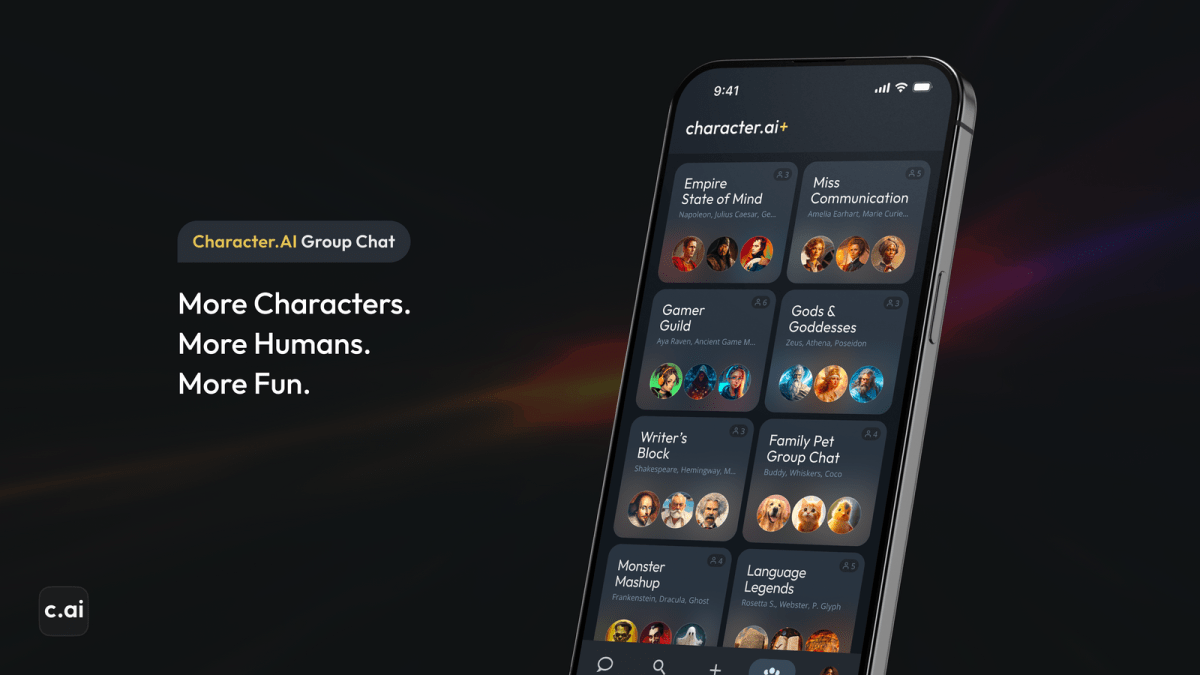 Character.AI, an AI chatbot startup founded by ex-Google AI researchers and backed by a16z, has announced a new feature for its subscribers. The feature, called Character Group Chat, enables users to create group chats with multiple AI characters simultaneously.
The purpose of this new feature is to facilitate social connections, idea sharing, and collaboration in real time. Users have the option to create group chats consisting solely of AI characters or a mix of AI characters and humans. The possibilities are endless as users can create group chats with renowned personalities like Albert Einstein, Marie Curie, Nikola Tesla, and Stephen Hawking, or even mythological gods like Zeus, Hades, and Poseidon.
The applications of this feature are not limited to entertainment; it can also be utilized practically. Users can start group chats centered around specific themes or topics such as travel, gaming, book clubs, or role-playing, and invite an AI companion to enhance and facilitate these conversations.
Character.AI's new group chat experience is presently exclusive to c.ai+ subscribers. For $9.99 per month, c.ai+ subscribers enjoy additional benefits like faster message generation and access to an exclusive community channel. However, the company has plans to eventually make this feature available to the general public.
Initially, the Character Group Chat feature can be accessed through the Character.AI mobile app for both iOS and Android users. Nevertheless, the company intends to expand its availability to the web in the future.
The success of the Character.AI app has been significant since its launch. Within just six days, it recorded over half a million installs. According to third-party data, the app has amassed nearly 30 million monthly active users worldwide, with approximately 7 million in the U.S. While the estimated lifetime gross in-app purchase revenue stands at $1.3 million, it is important to note that c.ai+ subscriptions are sold separately on the web, which means this figure does not account for the overall revenue of the company.
With the introduction of the Character Group Chat feature, Character.AI is continuing to innovate and expand its offerings, bringing artificial intelligence and human interaction together in a unique and engaging way.