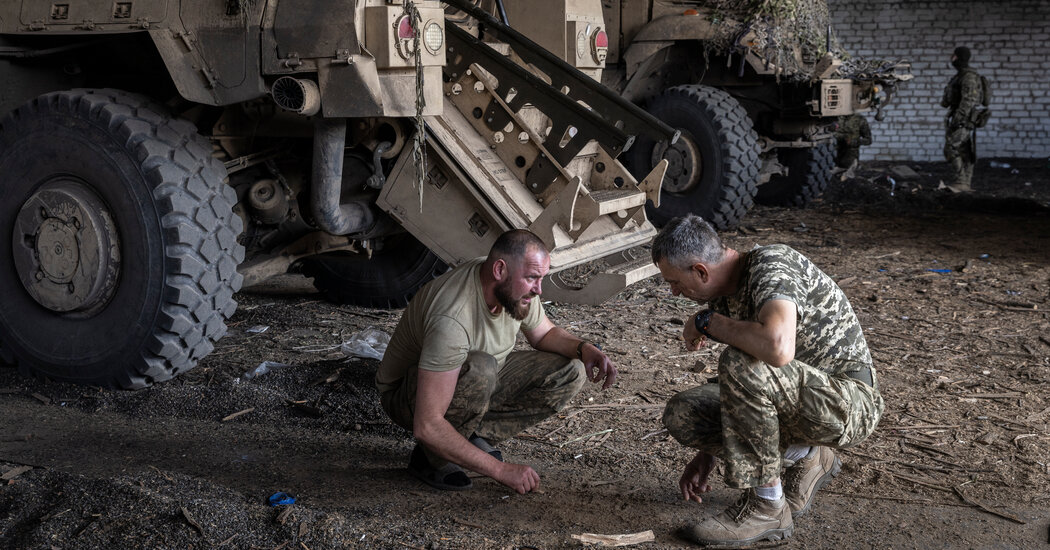 Title: GOP Divided Over Removal of Military and Humanitarian Assistance from Spending Bill
In a move that has caused a rift within the Republican Party, lawmakers have successfully removed billions of dollars in military and humanitarian aid requested by President Biden from a crucial spending bill. This decision has caused anger and division among Republicans, with some members accusing party leaders of making secret deals with the President.
Notably, House Republicans have gone a step further by voting against funding a program specifically aimed at training and equipping Ukrainian troops, leaving the party even more split on this issue. The decision has raised concerns among advocates for Ukraine, who worry about the wavering support within the GOP for the embattled nation in its conflict against Russia.
One faction of hard-liners, including a few Democrats, have accused Representative Kevin McCarthy, the former speaker of the House, of striking a covert agreement with President Biden to fund Ukraine's war efforts. Consequently, McCarthy has been removed from his position as speaker, and the battle to replace him has intensified with competing Republicans taking sides on Ukraine aid.
Representative Steve Scalise has emerged as a vocal supporter of providing aid to Ukraine, stressing the importance of assisting the country in defending itself against Russian aggression. On the other hand, Representative Jim Jordan stands firmly against it, arguing against committing further resources to a foreign conflict.
However, the situation has led to frustration among supporters of Ukraine within the Republican Party. A significant number of Republicans voted against a bill that aimed to allocate $300 million for training and equipping Ukrainian fighters. Representative Mike D. Rogers, chairman of the Armed Services Committee, expressed his disappointment in the few Republicans who have treated Ukraine funding as a bargaining chip for their own political agendas.
The overall division within the Republican Party regarding military and humanitarian assistance, particularly for Ukraine, highlights the challenges President Biden faces in obtaining bipartisan support for his foreign-policy initiatives. As both sides of the aisle maneuver and debate, the fate of much-needed aid hangs in the balance, leaving Ukrainian supporters concerned about the wavering commitment to their cause.