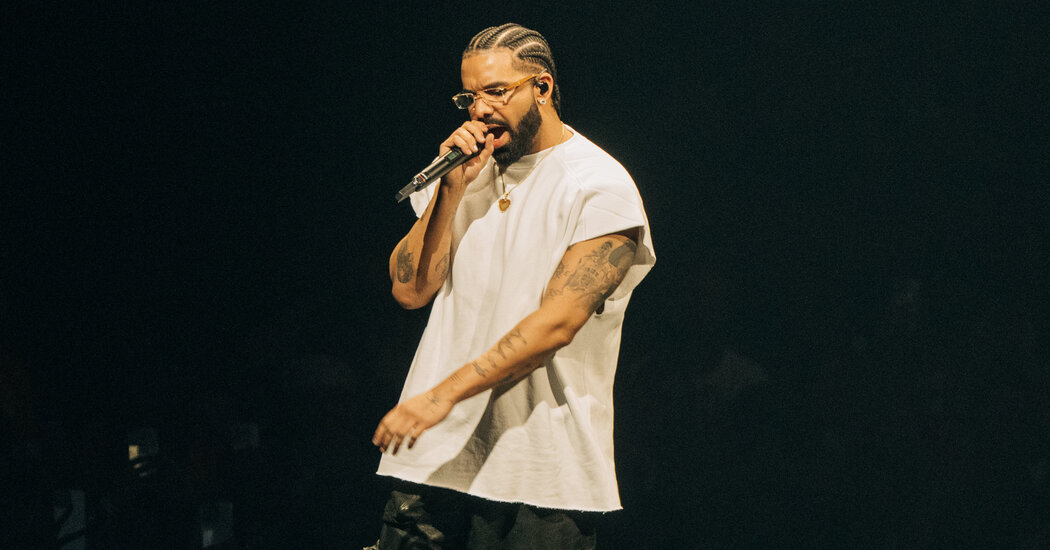 Rapper Drake Drops Highly Anticipated Fourth Album 'For All the Dogs' and Shatters Industry Norms
Toronto, Canada – In a surprising move, Canadian rapper Drake has unleashed his fourth studio album, 'For All the Dogs', ahead of a thrilling two-night performance in his hometown. The album, boasting a staggering 23 tracks, not only features some of Drake's regular collaborators but also showcases new talent from the hip-hop world.
Renowned for his chart-topping hits and catchy hooks, Drake's latest offering is said to be his most diverse yet. Past collaborators such as J. Cole, 21 Savage, Lil Yachty, SZA, and Bad Bunny grace the album, while fresh voices from the hip-hop vanguard ensure an innovative sound that pushes boundaries.
Perhaps one of the most surprising aspects of the album is the contribution of Kevin Durant, star player for the Phoenix Suns basketball team. Durant serves as the A&R for 'For All the Dogs', utilizing his organizational skills to help bring the album to life. This unexpected collaboration adds another layer of intrigue to Drake's latest masterpiece.
Fans of Drake can expect a range of captivating tracks, each with its own distinct flavor. Some notable titles on the album include "Bahamas Promises," "What Would Pluto Do," "7969 Santa," and "Virginia Beach," a track cleverly named after Drake's long-standing rap rival, Pusha-T's hometown. Such playful nods to the industry demonstrate Drake's ability to both entertain and keep his audience guessing.
Moreover, the release of 'For All the Dogs' marks a departure from industry norms, as Drake unleashed the album at the unorthodox hour of 6 a.m. Eastern time. This surprising move deviates from the industry staple of midnight releases on streaming platforms and only adds to the allure and excitement surrounding Drake's latest musical venture.
Drake's 'For All the Dogs' promises to be his most versatile and captivating album yet. As the anticipation builds for his Toronto tour-ending shows, fans are already clamoring to stream and dissect each track. With its diverse lineup of features, innovative production, and daring release strategy, 'For All the Dogs' is truly an album that defies expectations and keeps listeners buzzing with excitement.