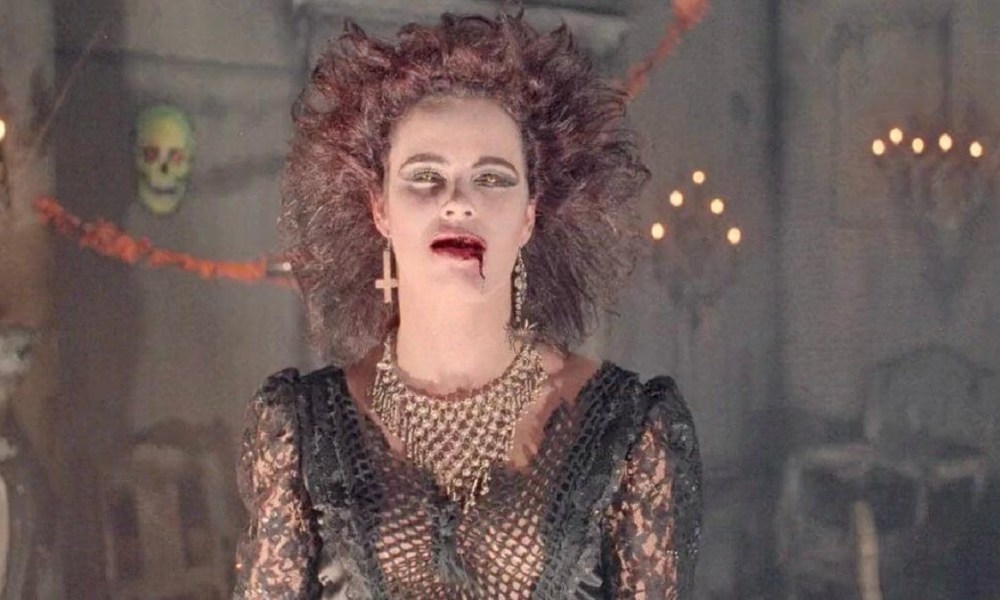 Get Ready for a Spooktacular Halloween Season with These Streaming Picks
As the calendar flips into October, it's time to welcome the Halloween season with open arms. And what better way to kick it off than by indulging in some frightful movie marathons? This week's streaming picks focus on horror movies that are set during Halloween parties, providing the perfect eerie ambiance to get you in the mood for the spooky season.
One hauntingly good choice for your Halloween watchlist is "Cemetery of Terror." Available on AMC+ and Shudder, this film serves up a terrifying supernatural slasher story set against the backdrop of a Halloween party. Get ready for heart-pounding suspense as partygoers find themselves fighting off a mysterious and bloodthirsty killer.
If you're in the mood for a different kind of beastly encounter, look no further than "Ginger Snaps." This film takes you on a hair-raising journey as two death-obsessed teens cross paths with a werewolf during a Halloween party. With multiple streaming options available, including AMC+, Criterion Channel, freevee, Peacock, Plex, Roku, Shudder, and Vudu, you'll have no excuse to miss out on this hair-raising tale.
For those seeking thrills and chills in a more unconventional setting, "Hell Fest" should be at the top of your list. This slasher film takes place in a Halloween theme park, where a masked killer lurks among the scare actors. Available on Plex, this movie will keep you on the edge of your seat as you question whether the terror is just part of the act or something far more sinister.
Looking for a Halloween experience that blends horror with comedy? "Murder Party" is the film for you. Available on Plex, Redbox, and Vudu, this horror comedy follows a man who unsuspectingly attends a mysterious Halloween party, only to find himself at the center of a murderous plan by the partygoers. Get ready for dark humor and unexpected twists that will keep you guessing until the very end.
But the Halloween party doesn't stop there. "Night of the Demons" takes the celebrations to a whole new level of horror. Available on multiple platforms, including AMC+, Arrow, freevee, Peacock, SCREAMBOX, and Shudder, this film transports you to an abandoned mortuary where demonic spirits prey on unsuspecting guests. Brace yourself for a night of pure terror as the guests fight for their lives against the forces of darkness.
To make things even more thrilling, "Night of the Demons" is part of the SCREAMBOX x Bloody Disgusting Halloween Challenge, which runs throughout the month of October. This special event offers horror enthusiasts the chance to dive deeper into the world of fright with exclusive content and community engagement.
So, grab your popcorn and get ready to scream with this carefully curated selection of Halloween party-themed horror movies. With the spooktacular choices available on various streaming platforms, you're sure to find the perfect flick to dim the lights and send shivers down your spine. Let the Halloween season begin in all its bone-chilling glory!