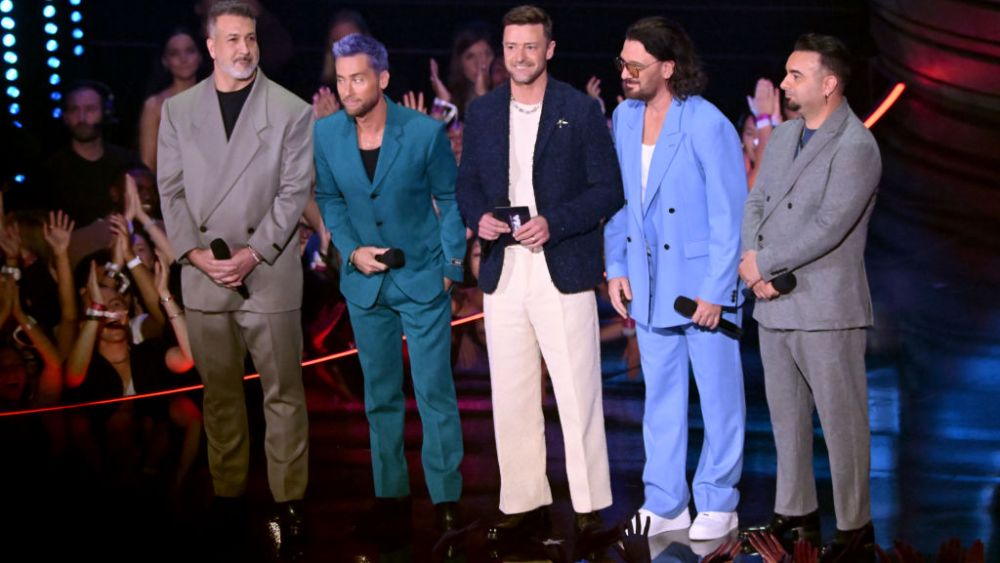 NSYNC, the popular American boy band, has made a spectacular comeback with the release of their first song in nearly two decades. Titled "Better Place," the single is set to be featured on the soundtrack of the highly anticipated movie, "Trolls Band Together," which is the third film in the successful "Trolls" series.
Rumors of an NSYNC reunion had been circulating in the media prior to the release of the song, and it was confirmed when the group dropped a trailer for the movie that featured their new song. The film revolves around the characters Poppy and Branch, with Branch revealing his previous life as a member of the boy band BroZone.
Interestingly, each member of NSYNC recorded their parts of the song individually. Lance Bass, one of the band members, expressed his excitement at the end of the recording, highlighting that it was the first NSYNC song to be completed in 23 years.
Aside from NSYNC, "Trolls Band Together" boasts an impressive cast, including renowned artists such as Justin Timberlake and Anna Kendrick. Moreover, the movie features the talents of Camila Cabello, Troye Sivan, Kid Cudi, and many others, making it a star-studded affair.
Directed by Walt Dohrn and Tim Heltz, with Gina Shay as the producer, "Trolls Band Together" is set to premiere in theaters on November 17. With such an incredible lineup and the excitement surrounding NSYNC's return, the film is anticipated to be a major success.
Fans of NSYNC and the "Trolls" franchise are counting down the days until they can experience this highly anticipated movie that promises to be a fantastic addition to the series. The release of "Better Place" has only increased the anticipation, leaving fans eager to see what surprises NSYNC and the rest of the cast have in store.