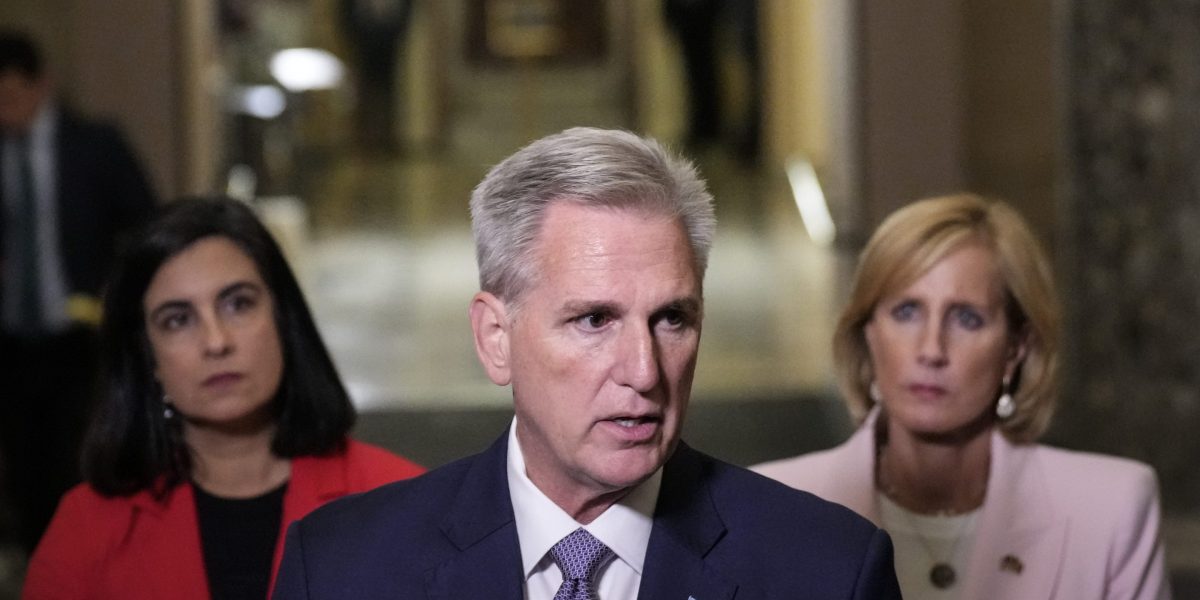 News Article: Government Shutdown Looms as Lawmakers Struggle to Reach Budget Deal
As October 1 approaches, economists and experts are predicting a high likelihood of a government shutdown due to lawmakers' struggles to reach a budget deal. Jan Hatzius, chief economist at Goldman Sachs, estimates a 90% probability of a shutdown occurring on that date.
If a shutdown does happen, it is expected to last for two to three weeks. This duration is based on the political pressure that will arise from missed pay dates for active-duty military members and the deterioration of "essential operations." Nomura's team of economists also supports this view and predicts a shutdown lasting one to two weeks, with the possibility of it lasting even longer.
The only option for lawmakers to prevent a shutdown is to pass a short-term extension of funding. However, controversial provisions included in proposed continuing resolutions make it unlikely for these extensions to pass.
The impact of a shutdown would be significant, affecting the salaries of up to 4 million federal workers. Additionally, vital services such as nutrition benefits, small business loans, passport application processing, and food safety inspections would be cut. It's important to note that "mandatory" spending programs like Medicare, Medicaid, and Social Security will not be impacted.
While previous government shutdowns have shown the economy's ability to recover without significant damage, experts warn that an extended shutdown could have a greater impact this time around. Estimates suggest that a shutdown lasting a week could deduct 0.2 percentage points from GDP growth.
Furthermore, the shutdown could disrupt the release of crucial data that the Federal Reserve relies on to determine monetary policy. This delay in data reporting could complicate the Fed's efforts to manage inflation.
Various agencies would also be affected by the shutdown, potentially leading to the postponement of reports from the Department of Labor, the Department of Commerce, the Department of Agriculture, and the Department of Energy.
Hatzius warns that this may not be the only shutdown, given the deep political divisions in Washington. There is a significant likelihood that any agreement reached before the year-end may expire, leading to further shutdowns.
As the deadline approaches, lawmakers face increasing pressure to find a solution and prevent a government shutdown. The potential consequences are far-reaching, affecting both federal workers and crucial services, while also posing challenges for economic recovery and policy management.