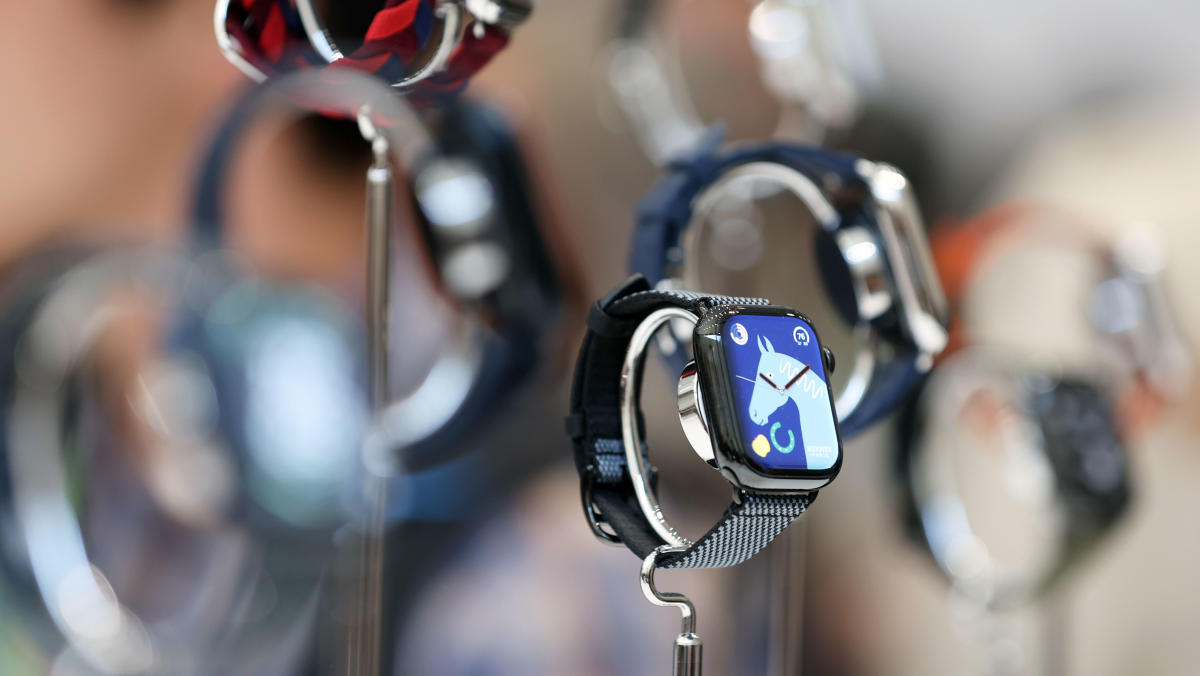 Apple is gearing up for another exciting product launch this week, as the tech giant introduces its highly anticipated Apple Watch Series 9. Starting at a price of $399, this sophisticated wearable has some intriguing features that are sure to capture the attention of consumers worldwide.
One of the most notable additions to the Apple Watch Series 9 is the introduction of the 'double tap' feature. With this feature, users will be able to control specific functions on their watch simply by tapping their fingers twice. This innovative feature is designed to enhance one-handed navigation of certain phone features, making it easier for users to interact with their devices on the go.
Although the software for the 'double tap' feature is set to be released next month, Apple enthusiasts are already buzzing with excitement. This software update will allow Apple Watch owners to take advantage of this convenient and intuitive way of interacting with their devices.
In addition to the 'double tap' feature, the Apple Watch Series 9 is equipped with the powerful S9 chip, which includes a neural engine. This advanced technology enhances the watch's performance, making it faster and more efficient than ever before. Users can expect improved speed and reliability for a seamless user experience.
Another standout feature of the Series 9 is its ability to locate a phone with precision using the watch. Gone are the days of scrambling to find a misplaced phone. With the Apple Watch Series 9, users can simply tap a button and follow an arrow and distance measurements to easily locate their phone. This practical feature is sure to be a real game-changer for those prone to misplacing their devices.
Furthermore, the Series 9 boasts a brighter display compared to its predecessor, the Series 8. While the difference may not be immediately noticeable to the casual observer, those who appreciate enhanced visibility will undoubtedly appreciate this upgrade.
Despite the exciting features and advancements of the Series 9, some may still find the constant tapping on the watch a bit peculiar. With the new 'double tap' feature, it's only natural that users will be interacting with their watches more frequently. However, Apple enthusiasts argue that the convenience and efficiency of this feature outweigh any potential social awkwardness it may cause.
As Apple prepares to launch its Apple Watch Series 9 this Friday, consumers are eagerly awaiting the chance to get their hands on this cutting-edge wearable. With its 'double tap' feature for improved navigation, powerful S9 chip with a neural engine, and the ability to locate a phone with precision, the Series 9 is set to become another success story for Apple in the tech world.