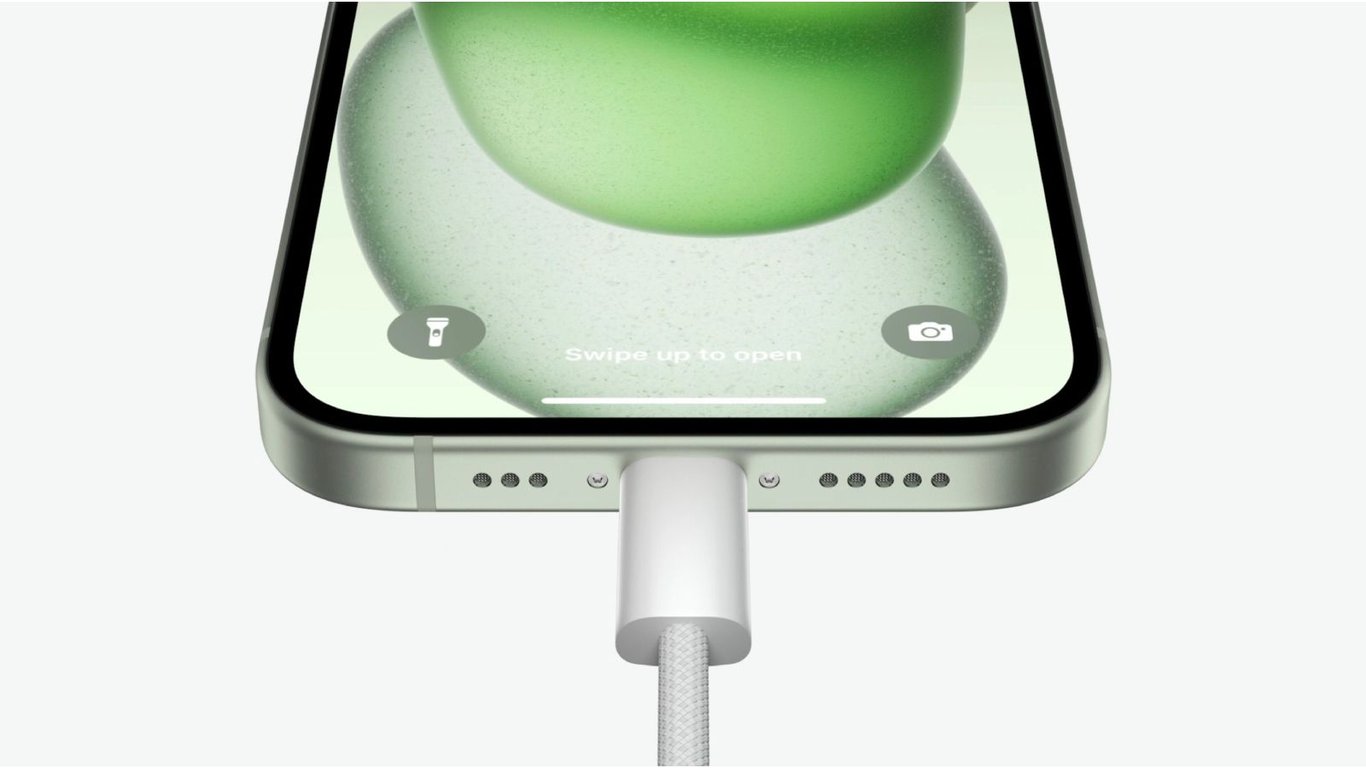 Apple's latest iPhone 15 models come equipped with a range of features and capabilities, including a USB-C port that offers various functionalities. In a recent support document published by Apple, the tech giant shared more details about the capabilities of the USB-C port on the iPhone 15.
One of the key highlights of the USB-C port on the iPhone 15 is its charging capabilities. Users can now charge their Apple Watch, AirPods case, or other small accessories directly by connecting them to the USB-C port on the device. The charging speed can reach up to 4.5W, offering a convenient solution for powering up multiple devices simultaneously.
In addition to charging, the iPhone 15 Pro and Pro Max models support USB 3.2 Gen 2 for high-speed data transfer. With this feature, users can enjoy data transfer speeds of up to 10 Gbps, enabling them to quickly and efficiently transfer files, documents, and media between their iPhone and other devices.
However, it is important to note that the USB-C cable included with the iPhone 15 Pro models only supports USB 2 speeds. Therefore, if users require faster data transfer speeds, they would need to invest in a higher-spec cable that supports USB 3 or higher.
Another notable feature of the USB-C port on the iPhone 15 models is its support for DisplayPort. This allows users to connect their iPhone 15 to an external display or TV with a supported USB-C to DisplayPort cable or adapter, enabling them to mirror up to 4K HDR videos. However, unlike select iPad models with Stage Manager, the iPhone 15 does not have an extended display mode.
For professional videographers and content creators, the iPhone 15 Pro models offer an additional feature: the ability to record ProRes video directly to an external storage device. This feature supports up to 4K resolution and 60 frames per second, providing users with more flexibility and options for capturing high-quality videos.
Finally, for those who prefer to use wired CarPlay in their vehicles with a USB-A port, Apple recommends using a USB-C to USB-A cable to connect the iPhone 15. This allows users to seamlessly integrate their iPhone 15 with their vehicle's infotainment system and enjoy the benefits of CarPlay.
For more detailed information and specifications regarding the USB-C port on the iPhone 15 models, users can refer to the support document provided by Apple. With these features and capabilities, the USB-C port on the iPhone 15 further enhances the versatility and functionality of Apple's latest flagship smartphones.