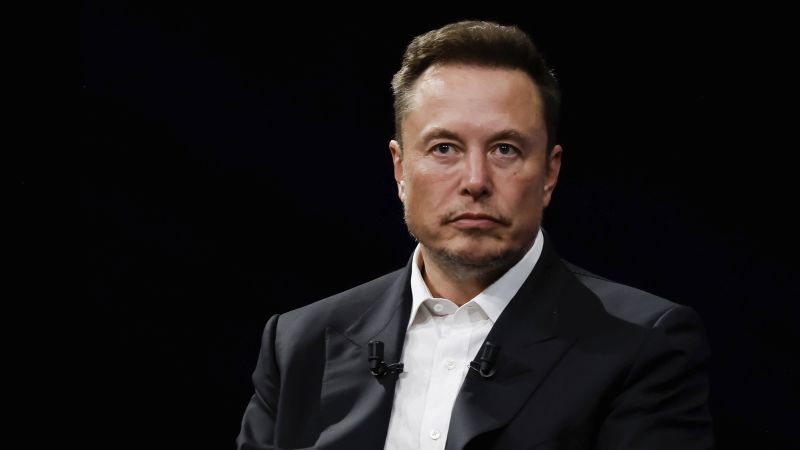 Elon Musk's Biography Uncovers Personal Life and Controversies
Renowned author Walter Isaacson has penned a biography delving into the private life of tech magnate Elon Musk, offering fresh insights into the entrepreneur's journey. The biography sheds light on the impact of Musk's upbringing and his complex relationship with his father, which left emotional scars.
According to the biography, Musk's father has been known to make racist and controversial comments in emails, highlighting the challenging dynamic between father and son. Moreover, Musk himself has faced criticism for allegedly allowing hate speech to proliferate on his platform, X (formerly Twitter).
Musk's unique family situation and his preoccupation with population growth are also prominent themes in the biography. It explores how these factors influenced his worldview and shaped his ambitious projects.
The book further explores Musk's political ideology, documenting his rightward turn towards libertarianism and his skepticism towards what he refers to as "woke culture" and alternate gender pronouns. This revelation offers a deeper understanding of Musk's worldview and the evolving perspectives that have influenced his decision-making.
One significant aspect covered in the biography is Musk's acquisition of X, which has consumed a considerable amount of his time and resources. This has been a distraction from his other ventures and enterprises, potentially hindering their growth and progress.
Musk's ongoing engineering projects are also extensively discussed in the biography. These include the development of a humanoid robot named Optimus as well as a driverless vehicle similar to Uber's. Additionally, Musk is venturing into the world of artificial intelligence, launching his own AI company, X.AI, which he believes has a superior vision for AI and humanity compared to other industry players.
Raising important questions, the biography ponders whether Musk's extraordinary success in revolutionizing industries can overshadow his controversial statements and actions. As Musk continues to push technological boundaries, his critics argue that his behavior and contentious viewpoints must also be brought to the forefront for a comprehensive understanding of the man behind the genius.
This groundbreaking biography sheds light on both the personal and controversial sides of Elon Musk, adding new layers to the public's perception of one of the most influential figures in the tech world.