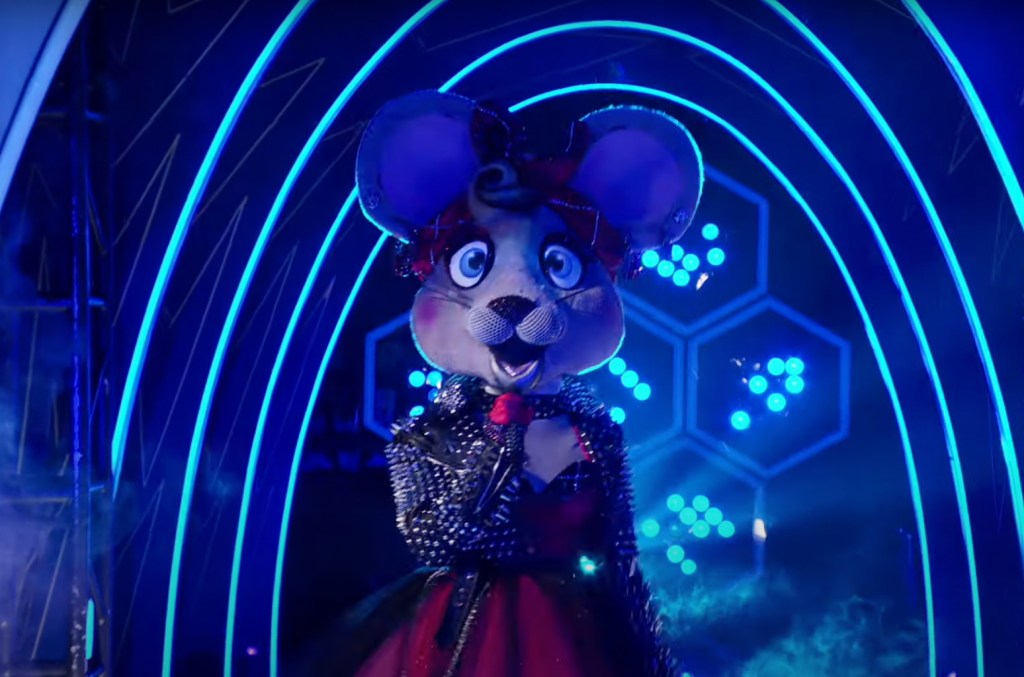 Title: Demi Lovato Shines as Anonymouse on Season Premiere of "The Masked Singer"
Pop sensation Demi Lovato surprised audiences as the mystery guest on the season premiere of "The Masked Singer" last Sunday. The highly anticipated tenth season kicked off with an electrifying performance by the enigmatic singer, who went by the moniker of Anonymouse.
Dressed as a rockstar rodent, Anonymouse captivated the panelists and viewers alike with a powerful rendition of "What About Love?" Her flawless vocals and charismatic stage presence left the audience longing for more. The performance was a resounding success that left the panelists, comprising Robin Thicke, Jenny McCarthy, Ken Jeong, and Nicole Scherzinger, in awe of Anonymouse's talent.
But it wasn't just her performance that had everyone talking. After her unforgettable rendition, Anonymouse took a moment to share her personal struggles, giving fans a glimpse into her journey. She hinted at her inclusion in Time's prestigious "100 Most Influential People" list, leaving fans and critics intrigued about her identity.
Finally, the moment arrived when Anonymouse's mask was unmasked, revealing none other than Demi Lovato as the powerhouse behind the mesmerizing performances. The audience erupted in thunderous applause as Lovato's identity was unveiled, confirming the suspicions of some fans who had closely followed her career.
The stunning revelation was met with overwhelming excitement and gratitude from Lovato herself. She expressed her appreciation for being a part of "The Masked Singer" and the opportunity to showcase her artistic versatility. Lovato's involvement in the show marks her highly anticipated return to the spotlight after taking some time away to focus on her personal journey and mental health.
As the tenth season of "The Masked Singer" continues, viewers can anticipate more electrifying performances and thrilling unmaskings. The premiere episode set the bar high, leaving fans eagerly anticipating what surprises lie ahead.
"The Masked Singer" has become a cultural phenomenon, captivating audiences with its unique blend of musical performances and captivating mystery. Demi Lovato's participation in the show adds another layer of excitement, ensuring that this season will be one for the books.
Be sure to tune in to "The Masked Singer" to witness the unfolding enigma and discover which talented artists lie behind the extraordinary disguises each week.