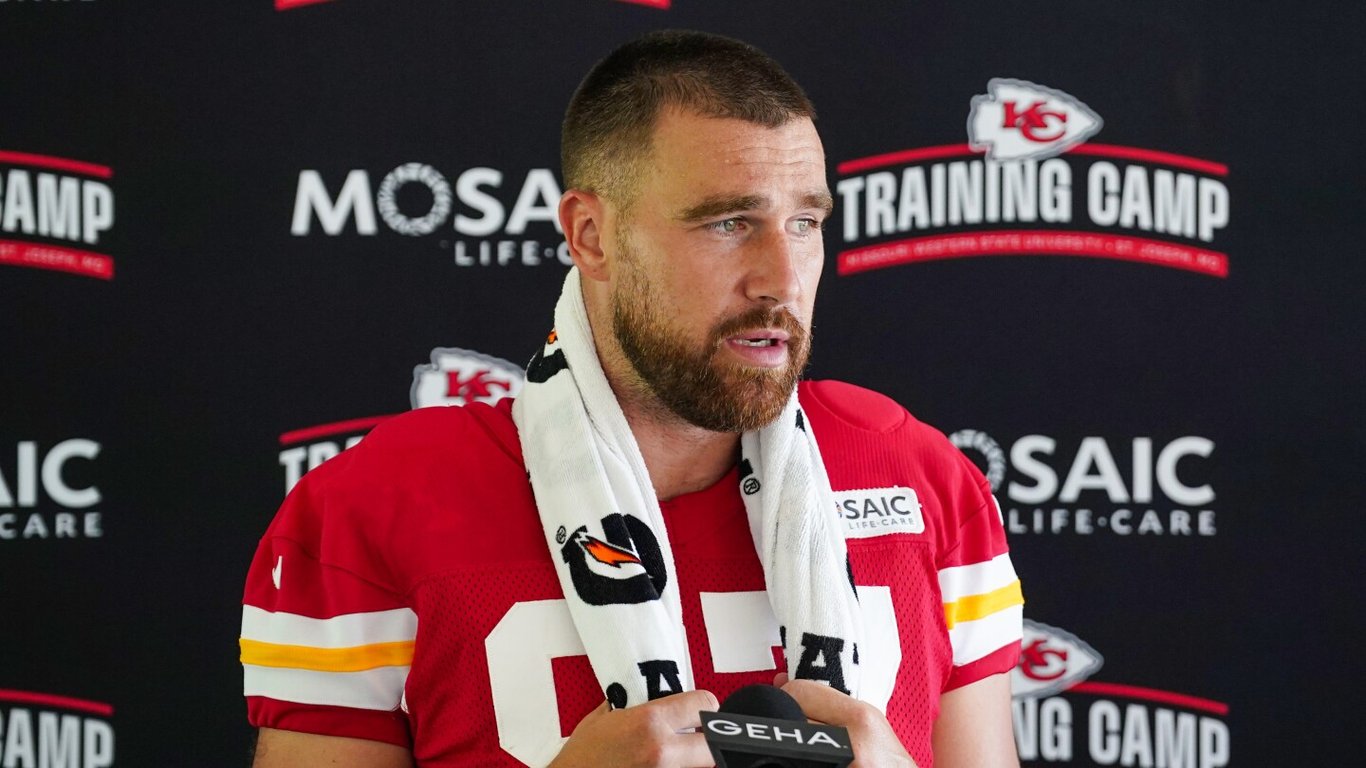 Title: Kansas City Chiefs' Travis Kelce's Availability in Season Opener Uncertain After Knee Injury
Kansas City Chiefs' star tight end Travis Kelce's status for the first game of the 2023 NFL season remains in doubt after sustaining a knee injury during practice on Tuesday. Fortunately, initial reports suggest that the injury is not severe, but concerns persist regarding his availability for Thursday night's game against the Detroit Lions.
Despite avoiding a major injury, the severity of Kelce's knee issue poses a significant hurdle for his participation in the highly anticipated season opener. The latest injury report listed Kelce as questionable, leaving fans and coaches on edge as they await further updates.
The Chiefs' coaching staff and medical team will closely monitor Kelce's knee condition on Thursday morning before making a definitive decision on his availability for the game. A workout has been scheduled to evaluate his knee's stability and determine whether it would be wise to play him or consider resting him for future games.
In the event that Kelce is unable to suit up, the Chiefs have two other capable tight ends on their active roster poised to fill in. Blake Bell and Noah Gray, who have both shown promise during preseason and training camp, may be called upon to step into Kelce's shoes and continue the team's offensive production.
Travis Kelce has undeniably been a key player in the Chiefs' success, and his potential absence from the field would certainly impact the team's offensive game plan. Kelce's contributions as a receiver and blocker have made him a vital component of the Chiefs' offensive strategy, making his recovery and return a top priority for the team.
As Kansas City prepares for the much-anticipated season opener, all eyes will be on Kelce's progress and whether he can overcome this setback in time to play against the Lions. Fans and football enthusiasts eagerly await the final decision regarding Kelce's status, hoping for positive news that may alleviate the concerns surrounding the Chiefs' star tight end.
Stay tuned for updates on Travis Kelce's knee injury as we bring you the latest developments on Press Stories.