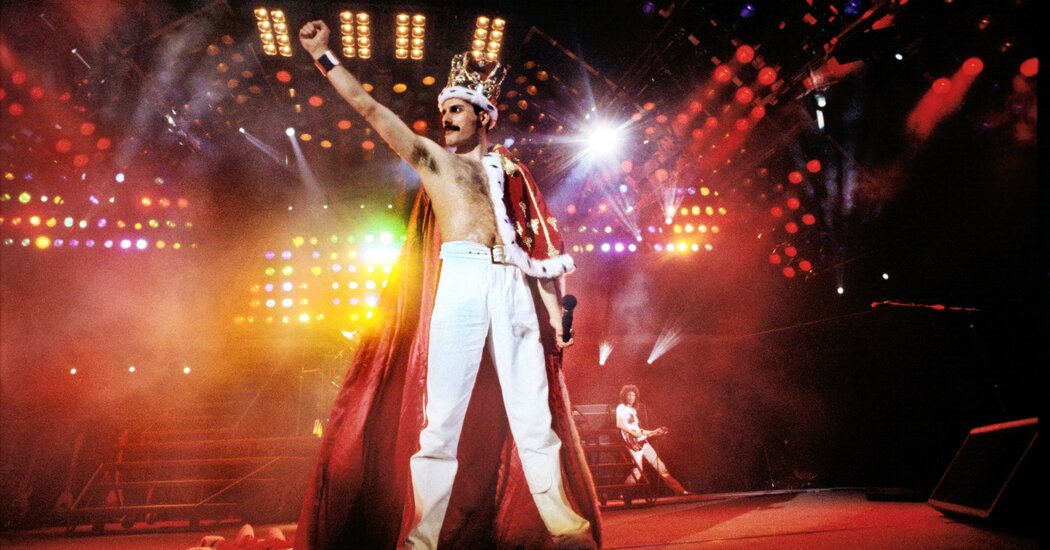 Freddie Mercury's Iconic Piano Sells for $2.2 Million at Sotheby's Auction
In a thrilling auction held at Sotheby's, one particular item stole the show and captured the hearts of music fans worldwide. Freddie Mercury's beloved 1973 Yamaha G2 baby grand piano, the very instrument on which he composed the timeless anthem 'Bohemian Rhapsody,' went under the hammer and fetched an astounding $2.2 million.
The highly anticipated auction featured a staggering 1,400 items from Mercury's personal collection, including stage costumes, handwritten song lyrics, and personal memorabilia. However, it was the piano that attracted the most attention, resulting in a fierce bidding war between enthusiasts from all corners of the globe.
As the auctioneer announced the starting bid of £40,000 ($50,000), it quickly became apparent that this was no ordinary sale. With bids pouring in from both the salesroom and online platforms, the price swiftly skyrocketed as competing collectors vied for the iconic instrument. Six minutes of intense bidding followed, with the hammer eventually falling at $2.2 million, just below the initial estimate of $2.5 million.
The significance of this sale lies not only in the immense price tag but also in the sentimental value attached to the piano. Mercury's Yamaha instrument served as a creative conduit on which he composed numerous hits for Queen. Its keys effortlessly brought to life the melodies that would become the foundation of rock classics.
With the purchase of this historic piano, the successful bidder has acquired a piece of music history. They now own an instrument that played an integral role in the creation of one of the greatest rock songs of all time. This sale further solidifies the enduring popularity and cultural impact of Freddie Mercury and Queen.
The Sotheby's auction served as a testament to the unwavering devotion of Mercury's fans and collectors. It showcased their eagerness to acquire distinctive memorabilia from the legendary singer's personal collection. This passionate participation reflects the continued reverence for Mercury's talent and the profound mark he left on the music industry.
As the resounding final chord reverberated throughout the auction hall, the sale of Freddie Mercury's iconic Yamaha piano marked a pivotal moment in music history. It symbolizes the enduring power of his music and the timeless legacy he left behind.