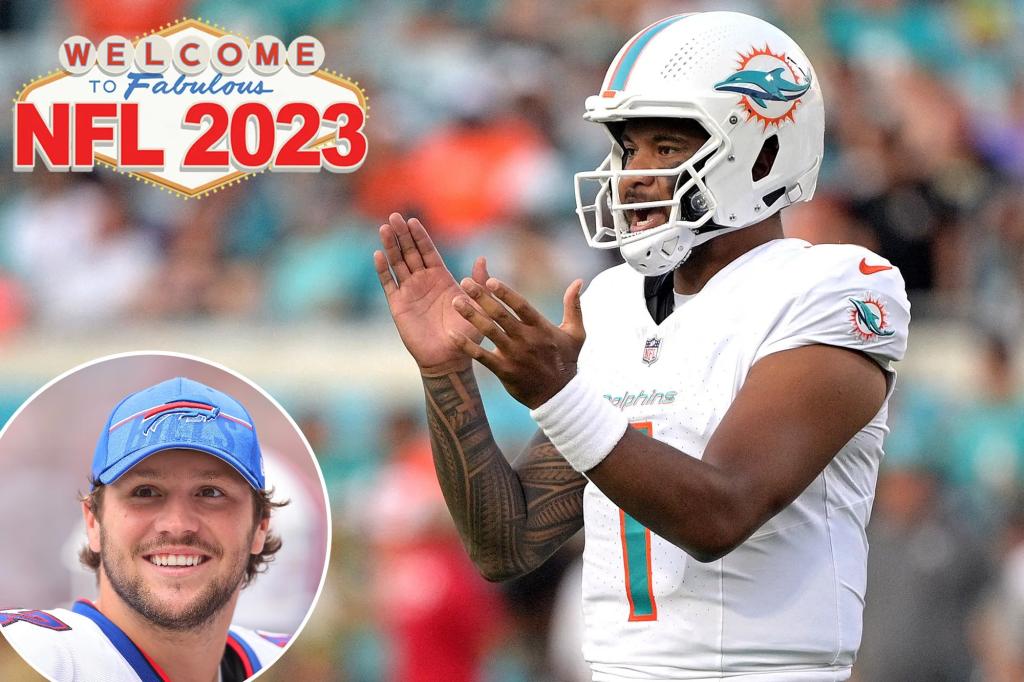 Title: AFC East Teams Gear up for Competitive Season: Analysis of Key Players and Challenges
The AFC East is set to be one of the most exciting divisions to watch this upcoming season, with each team making significant moves during the off-season to improve their roster. Let's take a closer look at the New York Jets, Buffalo Bills, Miami Dolphins, and New England Patriots, and what they bring to the table for the 2022 NFL season.
First up, the New York Jets are aiming for a drastic turnaround under the new leadership of head coach Robert Saleh. Known for his infectious energy and strong leadership skills, Saleh has injected new life into the team. The Jets have made key additions to their offense, including star quarterback Aaron Rodgers and running back Dalvin Cook. With a solid defense led by defensive tackle Quinnen Williams and cornerbacks Sauce Gardner and D.J. Reed, the Jets are optimistic about ending their playoff drought.
Moving to the Buffalo Bills, their success in recent years can be attributed to the dynamic duo of quarterback Josh Allen and wide receiver Stefon Diggs. They continue to impress and create havoc for opposing defenses. Rookie tight end Dalton Kincaid has also shown promising potential to become a future star. The Bills boast a formidable defense led by defensive end Gregory Rousseau and outside linebacker Von Miller. However, they face the challenge of overcoming recent playoff disappointments and fulfilling the expectations of their passionate fanbase, known as the Bills Mafia.
The Miami Dolphins are hopeful that their quarterback Tua Tagovailoa will bounce back from injury issues and lead the team to success. His arsenal of weapons, including wide receivers Tyreek Hill and Jaylen Waddle, will provide a much-needed boost to the offense. With defensive guru coordinator Vic Fangio at the helm, the Dolphins can rely on a solid defense. However, their challenges lie in their tough strength of schedule and uncertainties in the running game.
Lastly, the New England Patriots have high hopes for rookie quarterback Mac Jones, who will benefit from the expertise of new offensive coordinator Bill O'Brien. Running back Ezekiel Elliott adds depth to the red zone offense, while outside linebackers Matthew Judon and Josh Uche bring a strong pass rush. Nevertheless, the Patriots face challenges due to injuries to key players and a lack of a true number one wide receiver.
As the AFC East teams gear up for an intense and competitive season, each squad offers an intriguing mix of veteran leadership, exciting new additions, and difficult obstacles to overcome. Football fans will be eagerly watching to see which team prevails in this fiercely contested division.