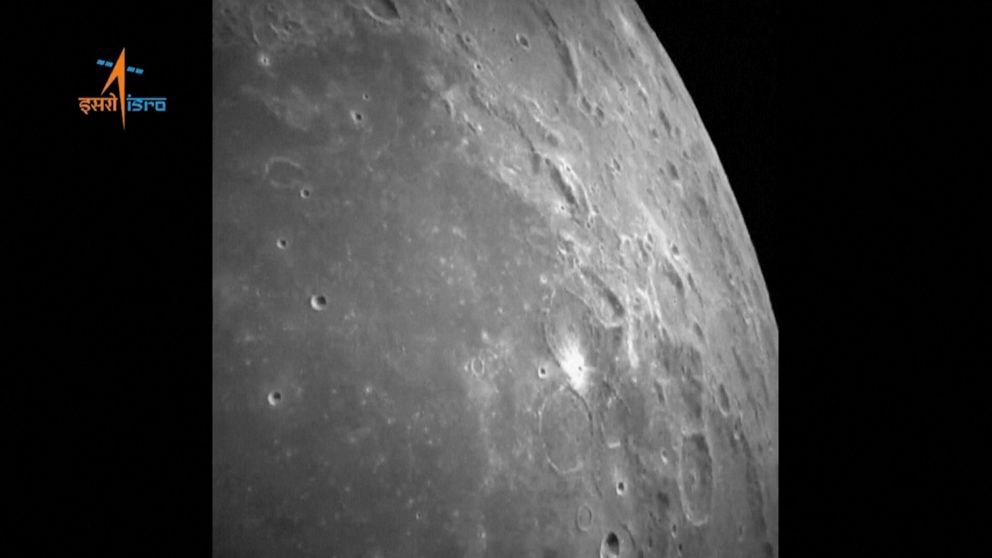 India's Moon Rover Discovers Sulfur and Other Elements on Lunar Surface
In a major breakthrough for India's lunar mission, the country's moon rover, known as Chandrayaan-2, has confirmed the presence of sulfur and detected several other elements on the surface near the lunar south pole. Utilizing its laser-induced spectroscope instrument, the rover also found traces of aluminum, iron, calcium, chromium, titanium, manganese, oxygen, and silicon on the moon's surface.
The rover's primary objective is to search for signs of frozen water, an essential resource that could support future astronaut missions. The discovery of these elements further strengthens the possibility of finding water. If found, it would be a significant milestone in space exploration, as it could potentially provide a source for sustenance on future lunar missions.
Apart from the search for water, the rover is also tasked with studying the moon's atmosphere and seismic activity. By analyzing these aspects, scientists hope to gain a better understanding of the moon's geological composition and its potential for supporting life.
During its mission, the rover faced a minor setback when its route had to be reprogrammed after encountering a large crater measuring 4 meters in width. However, this obstacle did not deter the rover from continuing its search for vital resources and conducting valuable experiments.
India's successful moon landing has garnered worldwide attention, showcasing the country's technological advancements and rise as a space powerhouse. The mission, which began over a month ago with an estimated cost of $75 million, has put India on the global map of space exploration.
The timing of India's achievement is particularly significant as it comes just days after Russia's failed lunar landing attempt. This success has further solidified India's position as a key player within the space community.
India has had a longstanding involvement in space exploration since the 1960s, having launched numerous satellites for itself and other countries. The country's space program continues to expand, with plans already underway for its first mission to the International Space Station next year in collaboration with the United States.
As India's lunar journey unfolds, the world eagerly watches as the nation pioneers new frontiers in space exploration, pushing the boundaries of what is possible and opening doors for future scientific advancements.