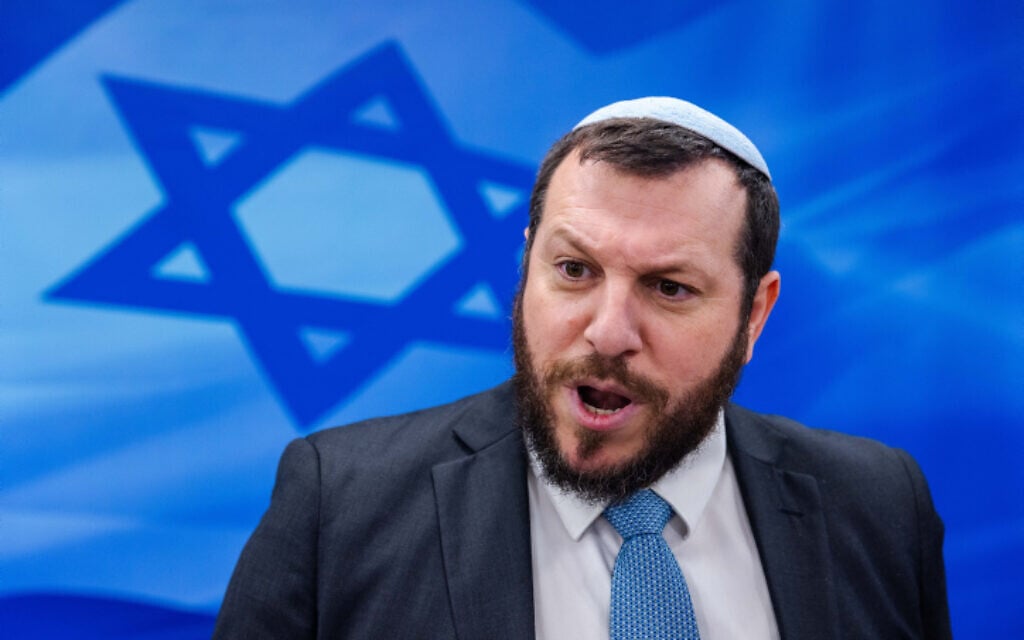 Title: Israeli Ministers Clash Over Freedom of Movement in the West Bank
Date: [Insert Date]
Word Count: 387
The Israeli government is facing internal divisions and international scrutiny after controversial remarks by two ministers regarding the freedom of movement for Palestinians in the West Bank.
Heritage Minister Amichai Eliyahu caused a stir when he compared restrictions on Palestinians' movement to imprisoning dangerous criminals. Insisting that these measures are not akin to apartheid, Eliyahu challenged the constant labeling of such actions. These comments have further fueled the ongoing debate on Palestinian rights within the Israeli government.
Last week, National Security Minister Itamar Ben Gvir sparked outrage when he claimed that his family had greater rights to travel on West Bank roads than Palestinians. These remarks drew condemnation from the Biden administration and various American Jewish groups. In fact, the US State Department felt compelled to specifically call out Ben Gvir by name.
Responding to the criticisms, Prime Minister Benjamin Netanyahu distanced himself from Ben Gvir's comments. Netanyahu emphasized the importance of ensuring freedom of movement for both Israelis and Palestinians in the West Bank, a sentiment that contradicts his National Security Minister's statement.
Meanwhile, Minister Eliyahu took a different stance, expressing the need to allow Israeli Arabs and West Bank Palestinians who abide by the law to travel freely, while restricting the movement of those who engage in violence or incitement against Israelis. However, he did not elaborate on how the differentiation between these groups would be made.
Ben Gvir, defending his remarks, claimed that they had been distorted by the extreme left to tarnish his reputation. He argued that the right to life should outweigh the right to freedom of movement.
Notably, a senior diplomatic official criticized Ben Gvir's comments, stating that they had inflicted significant damage to Israel's public image. According to the official, the minister's statements provided fodder for those who claim that Israel is a racist and apartheid state.
It is important to consider Ben Gvir's history when analyzing these remarks. The minister has a track record of making inflammatory comments towards Arabs and Palestinians and is known for his association with the controversial Meir Kahane.
As the Israeli government continues to grapple with internal divisions and international pressure, finding a balanced approach to the issue of freedom of movement in the West Bank remains a critical challenge. The tensions surrounding these remarks highlight the complexity of addressing the rights of Palestinians while ensuring Israeli security.