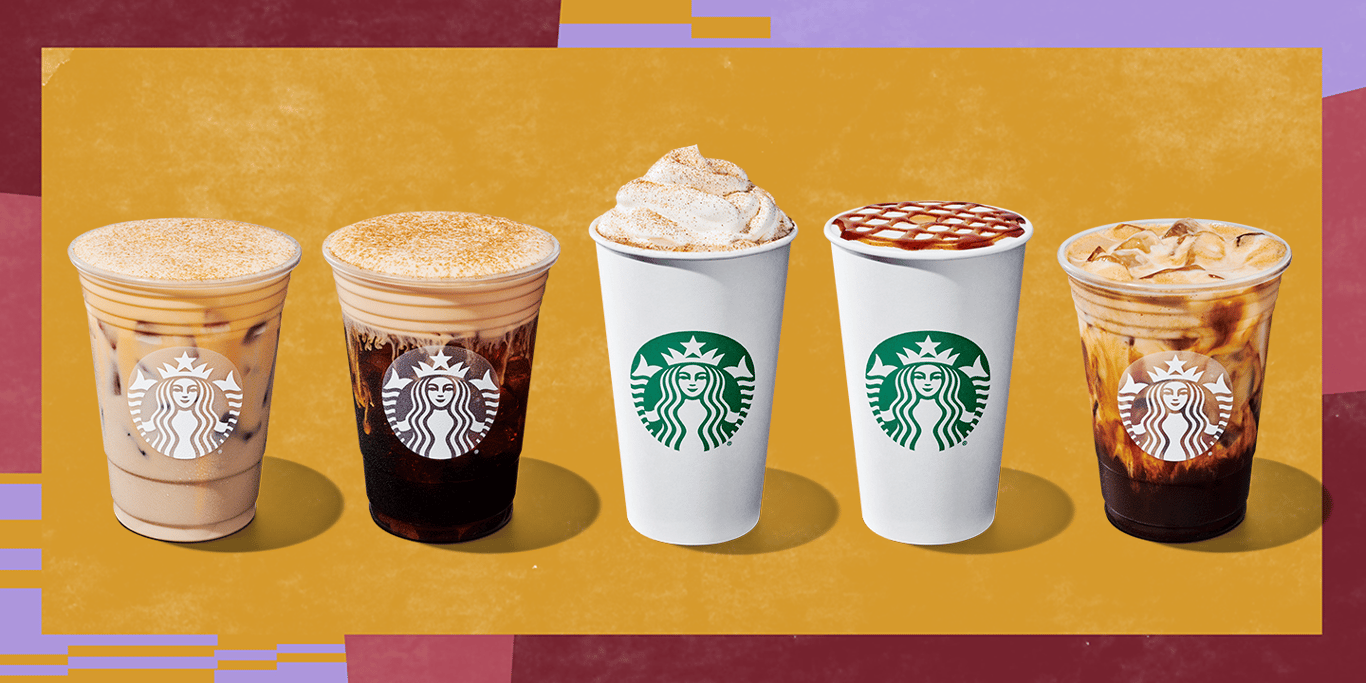 Starbucks Fall Menu Returns with Exciting Additions
Coffee lovers all across the country are eagerly anticipating the return of Starbucks' fall menu on Thursday, August 24. This year's fall menu marks a special occasion as Starbucks celebrates the 20th anniversary of its iconic Pumpkin Spice Latte (PSL).
With the arrival of autumn, Starbucks is introducing new and delicious additions to its fall lineup. Among them are the Iced Apple Crisp Oatmilk Shaken Espresso and the Iced Pumpkin Cream Chai Tea Latte. These new offerings are set to become instant favorites among fans looking for a refreshing twist on their seasonal favorites.
But fear not, the classic fall beverages are back. Returning favorites include the Pumpkin Cream Cold Brew, Apple Crisp Oatmilk Macchiato, Pumpkin Cream Cheese Muffin, and the adorable Owl Cake Pop.
The Pumpkin Spice Latte continues to reign supreme as Starbucks' most popular seasonal beverage, available in three delightful variations – hot, iced, or blended.
Adding a new level of excitement this year, Starbucks introduces the Iced Pumpkin Cream Chai Tea Latte. This innovative drink combines the traditional spiced chai notes with the indulgent pumpkin cream cold foam and pumpkin spice. It promises to be a tantalizing treat for fall enthusiasts.
Not to be overshadowed, the Iced Apple Crisp Oatmilk Shaken Espresso brings together Starbucks Blonde Espresso with the comforting flavors of apple, cinnamon, and brown sugar. It is a delectable concoction that perfectly captures the essence of autumn in a cup.
In addition to the tempting beverages, Starbucks is also rolling out a selection of delectable fall bakery items. The Baked Apple Croissant, Pumpkin Cream Cheese Muffin, Owl Cake Pop, and the Pumpkin & Pepita Loaf are sure to satisfy any sweet tooth craving.
For those fortunate enough to have a Starbucks Reserve location nearby, the fall menu expands with exclusive offerings. Alongside the Starbucks Reserve Pumpkin Spice Latte, customers can indulge in the Pumpkin Spice Whiskey Barrel-Aged Iced Latte and the Pumpkin Spice Espresso Martini.
Coffee aficionados will be delighted to know that there are even more seasonal coffee options available. Starbucks offers the Guatemala Casi Cielo Whole Bean Coffee, Starbucks Reserve Vietnam Da Lat, and Starbucks Reserve Malawi Sable Farms, ensuring a delightful coffee experience for everyone.
Starbucks also understands the allure of fall-themed drinkware and merchandise. For a limited time, customers can get their hands on special fall-themed items to complete their Starbucks experience.
Furthermore, Starbucks is catering to those who prefer to enjoy their fall flavors at home. Grocery aisle options like the Iced Espresso Pumpkin Spice Latte and the Pumpkin Spice Frappuccino Chilled Coffee Drink allow customers to savor the tastes of the season wherever they go.
In line with their commitment to sustainability, Starbucks Rewards members can earn 25 Stars and receive 10 cents off their beverage by bringing a clean, personal reusable cup. This initiative aims to reduce waste and encourage customers to make eco-friendly choices.
As the summer comes to a close, Starbucks is gearing up to celebrate the arrival of fall with a menu that promises to delight taste buds and capture the essence of the season. Don't miss out on these seasonal treats – make sure to visit your nearest Starbucks to indulge in the flavors of fall.