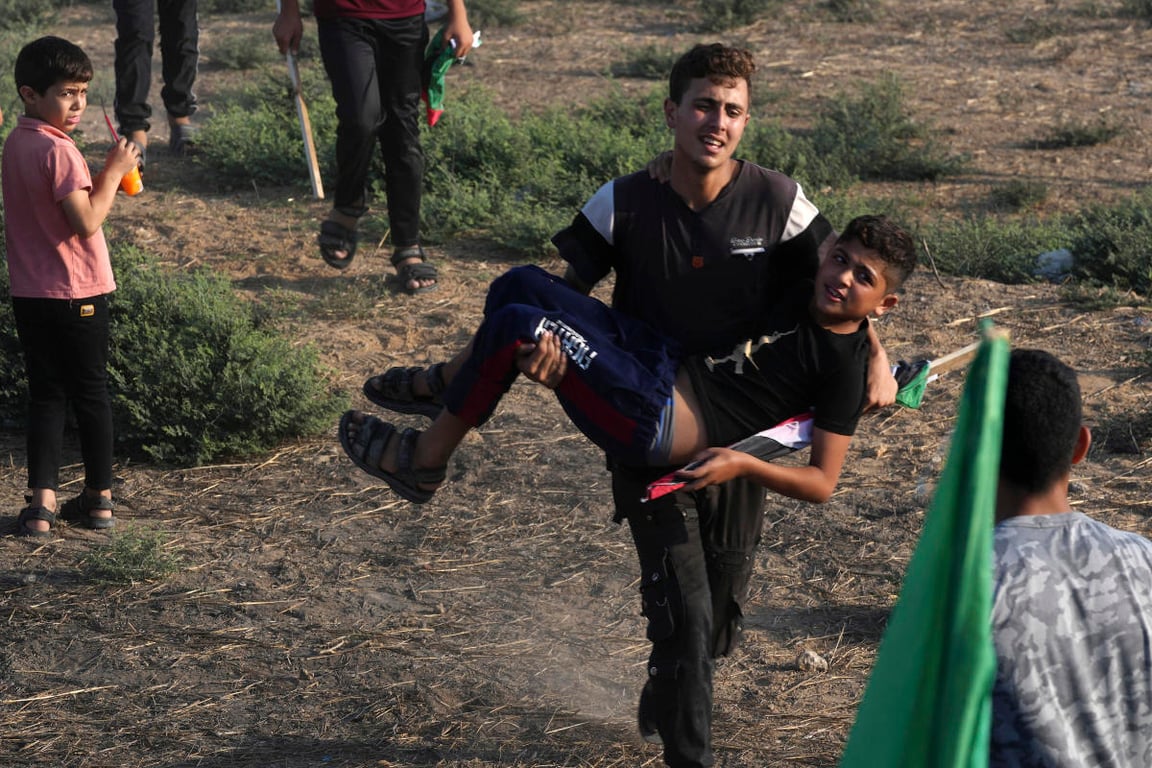 Title: Tensions Escalate in West Bank as Israeli-Palestinian Clashes Continue
In a recent incident in the south of the occupied West Bank, a suspected Palestinian attacker took the life of an Israeli woman and left a man seriously injured. The attack sent shockwaves through the region, heightening tensions between Israelis and Palestinians.
The violence was further fueled by an Israeli military raid south of Nablus that resulted in eight Palestinians sustaining serious injuries. This retaliatory action ignited clashes between Israeli forces and Palestinians, aggravating an already volatile situation.
Reprisals from Jewish settlers against Palestinians have also played a significant role in exacerbating the conflict. These retaliatory acts have only served to increase tensions and further deepen the divide between the two communities.
The latest attack saw a Palestinian gunman opening fire at an Israeli car, claiming the life of a woman and causing severe injuries to a man. The Al Aqsa Martyrs' Brigade, a Palestinian militant group, has taken responsibility for the attack, adding to the ongoing unrest.
Simultaneously, in the Gaza Strip, hundreds of Palestinians took to the streets near the Israeli border to protest. The demonstration quickly turned violent, with protesters hurling rocks and explosive devices at the fortified border fence.
The situation worsened as Israeli forces conducted searches in response to the mounting tensions. This led to dozens of Palestinians protesting, resorting to throwing rocks and bricks at the Israeli troops in a show of resistance.
Notably, Palestinian media identified a Palestinian man who was critically wounded by Israeli fire while walking away and posing no apparent threat to the troops. This incident further sparked outrage among Palestinians, intensifying their grievances against Israeli forces.
According to the Associated Press, this year alone, nearly 180 Palestinians have lost their lives due to Israeli fire in the West Bank. On the other side, around 30 individuals have been killed in Palestinian attacks against Israelis during the same period.
As the violence continues to escalate, both Israelis and Palestinians face an uncertain future. The mounting casualties and clashes between the two sides underscore the urgent need for diplomatic efforts to find a peaceful resolution to the long-standing conflict.