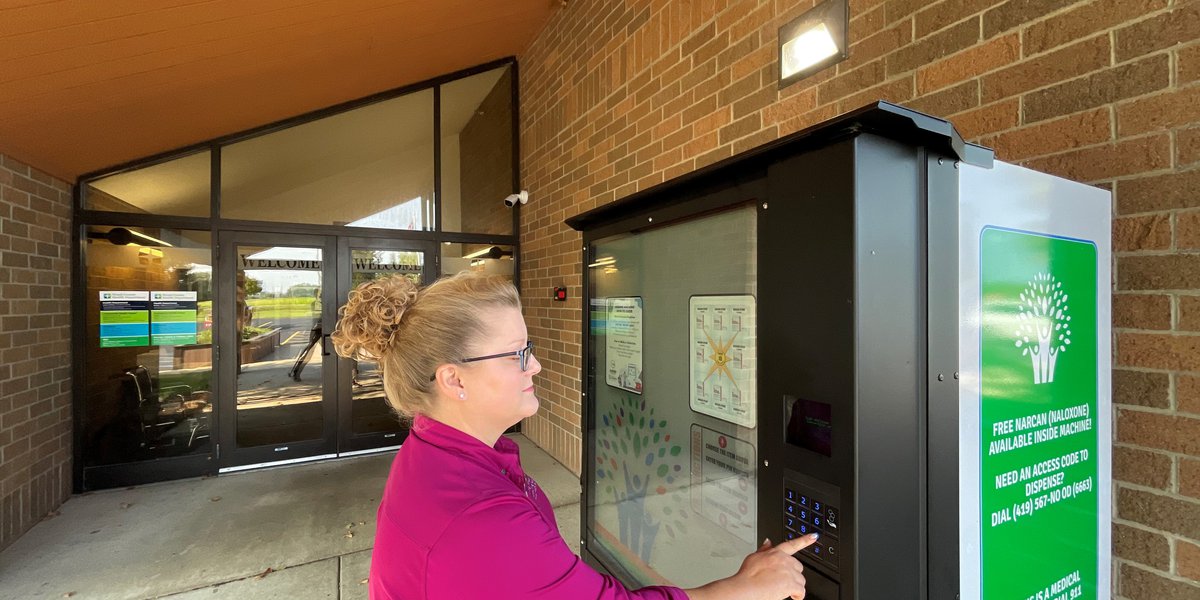 Wood County, Ohio is taking proactive measures to combat drug abuse with the assistance of a state grant. The county plans to install three vending machines that will provide access to Narcan kits, a medication used to reverse opioid overdoses. The Wood County Board was awarded a $140,000 grant from the Ohio Department of Mental Health and Addiction Services as part of the State Opioid and Stimulant Response program. The primary goal of this grant is to support local efforts to prevent drug and alcohol use, reduce overdose deaths, and enhance addiction treatment and recovery services.
Aimee Coe, the director of community programs with The Wood County Alcohol, Drug Addiction and Mental Health Services Board, explains that the vending machines will exclusively dispense Narcan kits due to the conditions of the grant. Coe emphasizes the urgency of addressing the drug crisis, particularly in relation to fentanyl and opiates, which have claimed numerous lives. Over the past year, Wood County has sadly experienced 18 deaths attributed to opiate use.
The vending machines will be strategically placed at key locations within the county, including the Wood County Health Department, the Midwest Recovery Center, and Harbor. Coe outlines the process for obtaining a Narcan kit from the vending machine, which involves calling a designated phone number and answering a brief set of questions. Once the user receives a code, they can input it into the vending machine to receive a free Narcan kit. The entire process typically takes about three minutes, unless additional resources are required.
While some residents have expressed concerns about the potential risks associated with accidental overdoses and confusion with medications, Coe clarifies that the vending machines are not meant for emergency situations. Instead, individuals are urged to immediately call 911 if they witness an overdose. The purpose of these vending machines is to provide ready access to Narcan in emergency situations where it may be needed to save a life.
This initiative is part of ongoing efforts to address the opioid crisis in Wood County and throughout the state. By making Narcan readily available through these vending machines, local officials hope to play a crucial role in saving lives and preventing further loss due to drug overdoses.
Please note that this news article is copyrighted by WTVG, a local news outlet.